7 Anime Like Arata Kangatari [Arata: The Legend]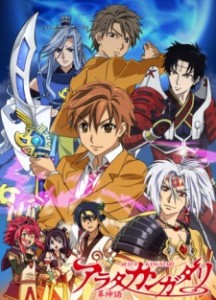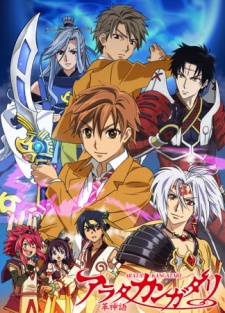 Here are my favorite picks for anime like Arata Kangatari. Keep in my the list is in no particular order. Enjoy the recommendations!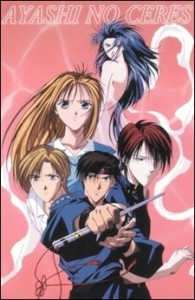 Ceres was a tennyo (Celestial maiden) who came down from the heavens to bathe in a stream. She hung her hagoromo (robe) on a tree nearby, which was her key to returning to the heavens. But the robe was stolen and the man who had stolen it forced her to become his wife, thus producing a family full of human and tennyo blood mixed.
Now, in modern day time, Aya Mikage is a descendent of Ceres, and has quite an amount of tennyo blood. On her 16th birthday, she and her twin brother, Aki, are thrown a party. At the "party", Aya's grandpa plans to kill her, for she has tennyo powers unlike the rest of the family, and can actually become Ceres herself and destroy the Mikage family. Aya, however, can switch back, so this transformation happens quite frequently.
With protector Yuuhi by her side, it is up to Aya to control Ceres and keep her from coming back, but her relationship with an ex-worker for her evil grandpa may be a distraction.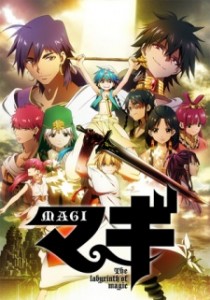 The story follows the travels of a boy named Aladdin around a strange land in which mysterious ruins called dungeons are said to house priceless treasures. Aladdin meets a friend, Alibaba, who strives to conquer a dungeon and obtain its treasures. Through all the meetings and partings he experiences along the way, Aladdin will also learn of his own fate… (Source: Crunchyroll)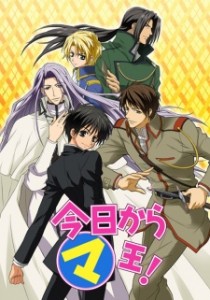 Yuri Shibuya was living a pretty normal life. That changed the day he was dunked into a toilet after an attempt to save a classmate from a gang of bullies. Instead of just getting a good soaking, he's pulled in. The next thing he knows, he's in a world that vaguely resembles medieval Europe. If that's not odd enough, he's told that he is to be the next Demon King, just because he has black hair and black eyes. The Demon King is the King of the Demons, who are coexisting not-so-peacefully with the humans in this world. Much to his subjects' dismay, he's totally different from the rulers they're accustomed to. He's kind, considerate, a believer in justice, and not willing to use violence to solve conflicts. Not exactly someone they want running a country on the very brink of war. Now, Yuri has to deal with trying to become a good Demon King, while at the same time attempting to adapt to this lands' customs and culture, all in a world where the tension between the humans and demons is reaching its peak. (Source: ANN, edited)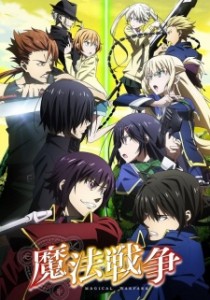 In this modern magic action story, Takeshi Nanase is an ordinary high school boy who has a somewhat dark past. Due to certain circumstances, he formed a "fake" couple with his childhood friend Kurumi Isoshima, but otherwise, he lives a normal life. However, one day, he comes across a girl named Mui Aiba, in a uniform he has never seen before, collapsed on the school campus. This encounters changes Takeshi's destiny completely. Mui tells Takeshi that she is a magician, and she apologizes, for she turned Takeshi into a magician, too. What Takeshi once knew as one world is actually two—the world where magicians live and the world where humans live. (Source: ANN)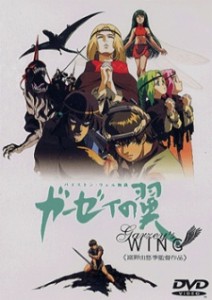 Yesterday, Chris's biggest problem was getting into a good college. Now, his spirit has been hijacked by wings of light, and transported into an ancient world. Summoned by an enslaved tribe to lead a bloody revolution, Chris must quickly adapt to his new surroundings… or die. (Source: ANN)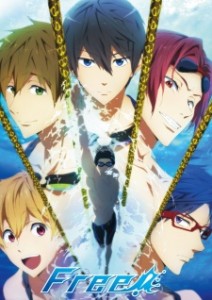 The story revolves around Haruka Nanase, a boy who has always loved to be immersed in water, and to swim in it. Before graduating from elementary school, he participated in a swimming tournament along with his fellow swimming club members, Makoto Tachibana, Nagisa Hazuki, and Rin Matsuoka. After achieving victory, each of the boys went their separate ways.
Time passed, and in the middle of their uneventful high school lives Rin appears and challenges Haruka to a match, showing Haruka his overwhelming power. Not wanting it to end like this, Haruka, gathers together Makoto and Nagisa once again and brings a new member named Rei Ryugazaki to create the Iwatobi High School Swimming Club in order to defeat Rin. (Source: ANN)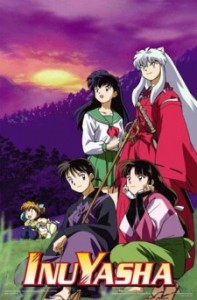 Based on the Shogakukan award-winning manga of the same name, InuYasha follows Kagome Higurashi, a fifteen-year-old girl whose normal life ends when a demon drags her into a cursed well on the grounds of her family's Shinto shrine. Instead of hitting the bottom of the well, Kagome ends up 500 years in the past during Japan's violent Sengoku period with the demon's true target, a wish-granting jewel called the Shikon Jewel, reborn inside of her.
After a battle with a revived demon accidentally causes the sacred jewel to shatter, Kagome enlists the help of a young hybrid dog-demon/human named Inuyasha to help her collect the shards and prevent them from falling into the wrong hands. Joining Kagome and Inuyasha on their quest are the orphan fox-demon Shippo, the intelligent monk Miroku, and the lethal demon slayer Sango. Together, they must set aside their differences and work together to find the power granting shards spread across feudal Japan and deal with the threats that arise. [Written by MAL Rewrite]
References: MyAnimeList, Wiki, ANN