7 Anime Like Aoki Hagane no Arpeggio: Ars Nova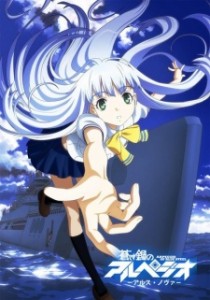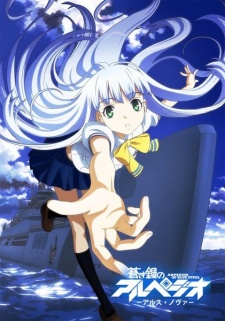 Here are my favorite picks for anime like Aoki Hagane no Arpeggio: Ars Nova. Keep in my the list is in no particular order. Enjoy the recommendations!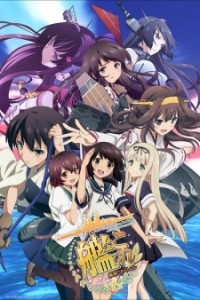 Set in a world where humanity has lost control of the oceans to the "deep sea fleet," the only hope to counter this threat are the Kanmusu, a group of girls who possess the spirit of Japanese warships. The story revolves around Fubuki, a destroyer who comes to the Chinjufu base to train with other Kanmusu. Watch as their stories unfold! (Source: Crunchyroll)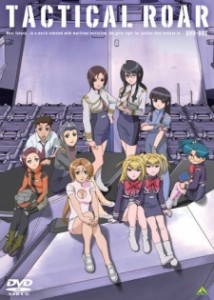 In the near future the world's climate shifted creating in the Western Pacific a perpetual super cyclone: the Grand Roar that altered the earth, flooding most countries. Shipping and navigation became important to nations and following the appearance of ocean pirates, necessisated companies to hire escort cruisers to safeguard their investments. Hyousuke Nagimiya is a system engineer that was comissioned to upgrade the Pascal Magi manned by an entire crew of women with its captain, Misaki Nanaha. Together the crew strives to prove themselves to their detractors that they are no mere 'Alice Brand'. Yet as they go about their mission a larger global conspiracy seems to be working behind the scenes to take advantage of this new world order. (Source: ANN)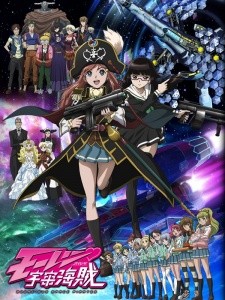 The story centers around a spirited high school girl named Marika. She keeps herself busy with the space yacht club and her part-time job at a high-class retro café. One day, two strangers suddenly appear and claim to be subordinates of her dead father. They demand that she assume command of the space pirate ship Bentenmaru. A privateer ship's compact was made during a war of independence a century ago, and according to that compact, the ship must be inherited by the captain's next direct descendant. Marika finds herself embarking on a new life as a space pirate.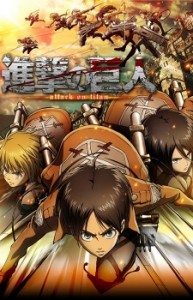 Centuries ago, mankind was slaughtered to near extinction by monstrous humanoid creatures called titans, forcing humans to hide in fear behind enormous concentric walls. What makes these giants truly terrifying is that their taste for human flesh is not born out of hunger but what appears to be out of pleasure. To ensure their survival, the remnants of humanity began living within defensive barriers, resulting in one hundred years without a single titan encounter. However, that fragile calm is soon shattered when a colossal titan manages to breach the supposedly impregnable outer wall, reigniting the fight for survival against the man-eating abominations.
After witnessing a horrific personal loss at the hands of the invading creatures, Eren Yeager dedicates his life to their eradication by enlisting into the Survey Corps, an elite military unit that combats the merciless humanoids outside the protection of the walls. Based on Hajime Isayama's award-winning manga, Shingeki no Kyojin follows Eren, along with his adopted sister Mikasa Ackerman and his childhood friend Armin Arlert, as they join the brutal war against the titans and race to discover a way of defeating them before the last walls are breached. [Written by MAL Rewrite]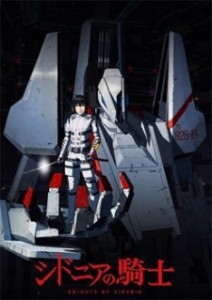 It's been a thousand years since the Gauna, a strange alien race with no known method of communication, destroyed the solar system. A portion of humanity managed to escape using enormous "seed ships" like the Sidonia, which have allowed them to maintain the population while drifting through space. Nagate Tanikaze is a young man who has been raised deep in the bowels of the ship. When he goes into training to pilot the huge robotic weapons known as Gardes, Nagate is entrusted with piloting the legendary unit known as Tsugumori. Nagate and his fellow pilots put their lives on the line against the Gauna, in the ultimate battle for the survival of humanity! (Source: Polygon Pictures)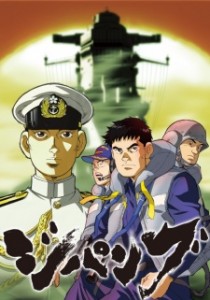 Mirai, an improved Kongou-class Aegis guided missile destroyer, is one of the newest and most advanced ships in the entire Japanese Self Defense Force (SDF). Her crew, also one of the newest, is lead by Capt. Umezu Saburo and Executive Officer Kadomatsu Yosuke. While running scheduled training exercises one day, Mirai encounters a fierce storm that throws their navigation systems into temporary disarray. After a few minutes of recovery, the crew is shocked to discover that they've been transported back in time to June 4, 1942—The Battle of Midway, during World War II. Letting history take its course for this battle, they manage to avoid the conflict firsthand and make a vow to remain annonymous, changing history as little as possible. However, when the crew comes across the dying Lt. Commander Kusaka Takumi, XO. Kadomatsu's instincts to save lives takes over, changing the course of history more than he could've imagined. (Source: ANN)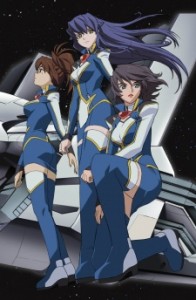 For the 73rd class of cadets of the Defense University of the small planet Kibi, a shakedown cruise on the fleet's new starship "Amaterasu" is a fitting lead-up to graduation. As they are returning to their home planet, however, they are shocked to hear news of a declaration of war by the aggressive Kingdom against Kibi. When their planetary government surrenders without a struggle, the cadets decide to launch their own war, aboard the "Amaterasu". To gain funding, they make a deal with a galactic news network – and find themselves the "stars" of their own "reality show". Unfortunately, this is the kind of reality show that can get you killed…  (Source: ANN)
References: MyAnimeList, Wiki, ANN