9 Anime Like Astarotte's Toy [Recommendations]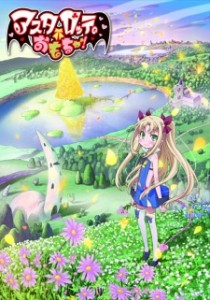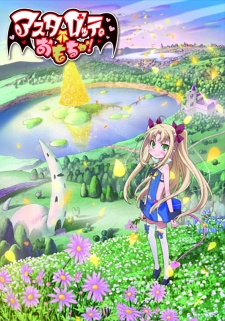 Here are my favorite picks for anime like Astarotte's Toy. Keep in mind the list is in no particular order. Enjoy the recommendations!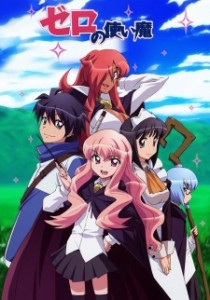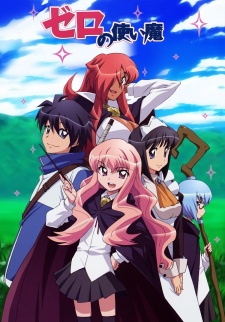 Louise is a magician at the Tristein Academy, dubbed with the nickname "Zero Louise" due to her inability to effectively use her magic properly, resulting in zero successes. An upcoming test at her academy requires her to summon a familiar, a servant and partner to support her as a magician. Despite desiring a familiar that would be superior to her constantly mocking classmates, Louise ends up summoning Hiraga Saito, your average Japanese boy. Even with Louise and Saito both unwilling to accept each other, they have no choice. Louise cannot attempt another summoning and Saito cannot return to Japan, and so their life together begins. Based on the novel by Noboru Yamaguchi. (Source: MyAnimeList)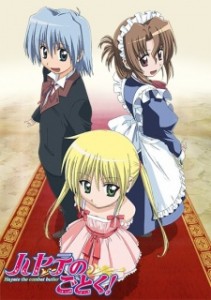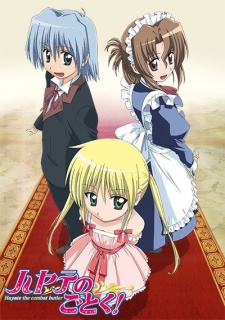 According to Murphy's Law, "anything that can go wrong, will go wrong," and truer words cannot describe the unfortunate life of the hard-working Hayate Ayasaki. Abandoned by his parents after accumulating a debt of over one hundred fifty million yen, he is sold off to the yakuza, initiating his swift getaway from a future he does not want. On that fateful night, he runs into Nagi Sanzenin, a young girl whom he decides to try and kidnap to pay for his family's massive debt.
Unfortunately, due to his kind-hearted nature and a string of misunderstandings, Nagi believes Hayate to be confessing his love to her. After saving her from real kidnappers, Hayate is hired as Nagi's personal butler, upon which she is revealed to be a member of one of the wealthiest families in Japan.
Highly skilled but cursed with the world's worst luck, Hayate gets straight to work serving his employer all the while trying to deal with the many misfortunes that befall him. From taking care of a mansion to fending off dangerous foes, and even unintentionally wooing the hearts of the women around him, Hayate is in over his head in the butler comedy Hayate no Gotoku! [Written by MAL Rewrite]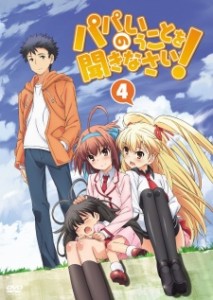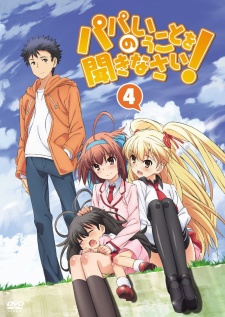 Segawa Yuta is a freshman of a university. He lost his parents when he was small and was raised by his sister Yuri. Yuta has been living alone since Yuri got married to a middle aged man when Yuta was a junior high student.
One day, Yuri visited Yuta's apartment and asked him to take care of her three daughters while Yuri and her husband were on a trip. He unwillingly accepted the job but the plane Yuri took went missing. In order to prevent the daughters from being adopted separately by relatives, Yuta decided to take in all three girls.
A life of a strange family in a tiny apartment begins. (Source: MyAnimeList)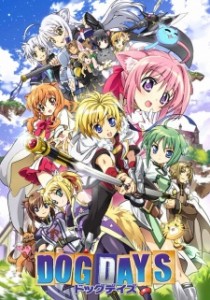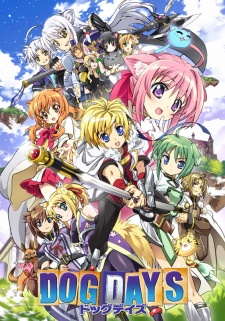 Republic of Biscotti faces a predicament by the invasion of Galette Leo Knights. In order to save the country, Princess Milchore summons a "hero" from the outer world. Cinque, a junior high school boy living on the Earth, is chosen as the hero. (Source: MyAnimeList)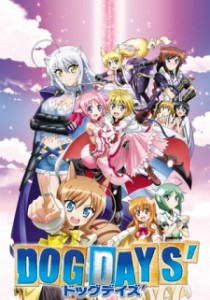 Three months after his adventure in Flonyard, Shinku gets summoned back once again, this time bringing Rebecca with him. His cousin and rival athlete Nanami, also is summoned to Flonyard as Galette's Hero. The First Princess of the Principality of Pastillage, Couver, leads her squirrel-like faction into the battlefield as well with the intention of scouting Rebecca to become their hero. (Source: Wikipedia)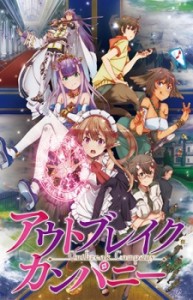 Having a light novel author father and an eroge illustrator mother, Kanou Shinichi is a thoroughbred otaku. However he does not have any special power except for his broad knowledge, sharp insight, and impeccable instinct about "MOE" and its products, from manga to anime to games to light novel to figures. One day he found himself transported to a fantasy world where elves live and dragons fly. And he is given a task—not to fight monster or embark on a quest, but to enhance cultural exchange by becoming a "moe missionary" in this fantasy world! He meets a palace guard who has a bit of fujoshi taste, a half-elf maid, and the empress who is a little girl. He comes up with the idea of building a school. At first it runs as a comedy but later there are serious matters that Shinichi needs to face: ethnic discrimination, social problems, conflict with neighboring countries, sabotage by opposition elements including Japanese government, etc. Can he overcome the obstacles, successfully bring "moe" culture to the fantasy world, and help the people there as well? (Source: MyAnimeList)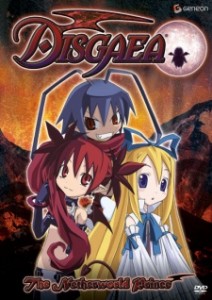 From the darkest realms of another dimension emerges the story of Laharl, the son of a demon overlord, and his two sidekicks: his impish servant and an angelic assassin. Awoken from a two-year, poison-induced nap, Laharl learns of his father's demise and blazes a trail of destruction on his quest to declare rule over the Netherworld. Never skimping on the wisecracks, the diabolical prince and his accomplices battle dragons, sorceresses, robots, power-hungry humans, and corrupt angels.
Based on the popular adventure games, Disgaea lunges at you with a full-force attack. You can laugh, cry, scream or squirm, but you can't escape the wrath of Laharl, dood! (Source: FUNimation Entertainment)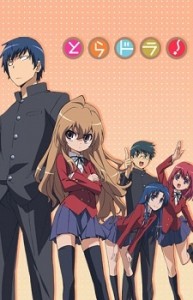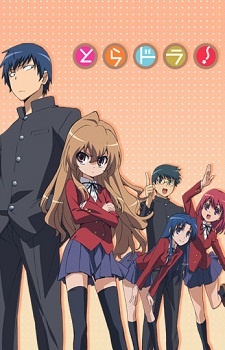 Ryuuji Takasu is a gentle high school student with a love for housework; but in contrast to his kind nature, he has an intimidating face that often gets him labeled as a delinquent. On the other hand is Taiga Aisaka, a small, doll-like student, who is anything but a cute and fragile girl. Equipped with a wooden katana and feisty personality, Taiga is known throughout the school as the "Palmtop Tiger."
One day, an embarrassing mistake causes the two students to cross paths. Ryuuji discovers that Taiga actually has a sweet side: she has a crush on the popular vice president, Yuusaku Kitamura, who happens to be his best friend. But things only get crazier when Ryuuji reveals that he has a crush on Minori Kushieda—Taiga's best friend!
Toradora! is a romantic comedy that follows this odd duo as they embark on a quest to help each other with their respective crushes, forming an unlikely alliance in the process. [Written by MAL Rewrite]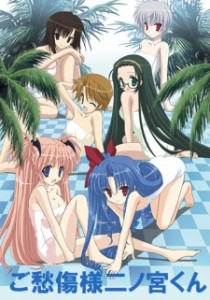 Shungo Ninomiya is just an ordinary, run-of-the-mill high school student who lives at home with his older sister Ryoko—at least when she's not away doing her job as a mercenary. However, Shungo's life ceases to be normal the moment a cute girl named Mayu Tsukimura descends into the middle of his school's campus in a military-grade helicopter. It turns out Ryoko sent this girl, along with her older brother Mikihiro, to live at the Ninomiya household.
But the newly-arrived siblings are a little special: Mayu is, in fact, a succubus and her brother, an incubus! And as if the circumstances are not problematic enough, Mayu is crippled with androphobia—the fear of men—and it's up to Shungo to help her overcome this at the behest of his sister. Ryoko plans to force Mayu to be closer to Shungo, and to do this, she'll employ some questionable methods such as having them share the same bed and even take baths together.
The situation further complicates when student council president Reika Houjou arrives as the new maid of the Ninomiya family, and she will stop at nothing to thwart Shungo and Mayu's sexually-geared training. With the sudden arrival of all these oddities, Shungo's ordinary life is about to be thrown into utter turmoil. [Written by MAL Rewrite]
References: MyAnimeList, Wiki, ANN