7 Anime Like Baby Steps Recommendations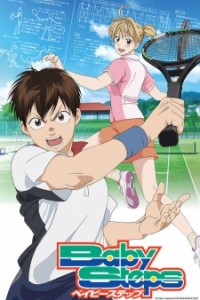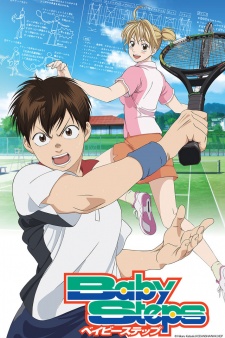 Here are my favorite picks for anime like Baby Steps. Keep in my the list is in no particular order. Enjoy the recommendations!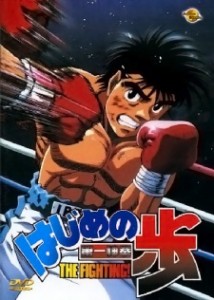 Makunouchi Ippo has been bullied his entire life. Constantly running errands and being beaten up by his classmates, Ippo has always dreamed of changing himself, but never has the passion to act upon it. One day, in the midst of yet another bullying, Ippo is saved by Takamura Mamoru, who happens to be a boxer. Ippo faints from his injuries and is brought to the Kamogawa boxing gym to recover. As he regains consciousness, he is awed and amazed at his new surroundings in the gym, though lacks confidence to attempt anything. Takamura places a photo of Ippo's classmate on a punching bag and forces him to punch it. It is only then that Ippo feels something stir inside him and eventually asks Takamura to train him in boxing. Thinking that Ippo does not have what it takes, Takamura gives him a task deemed impossible and gives him a one week time limit. With a sudden desire to get stronger, for himself and his hard working mother, Ippo trains relentlessly to accomplish the task within the time limit. Thus Ippo's journey to the top of the boxing world begins. [Written by MAL Rewrite]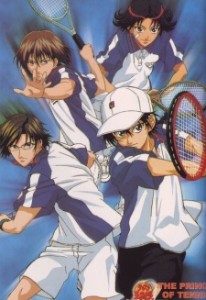 Echizen Ryoma is a young tennis prodigy who has won 4 consecutive tennis championships but who constantly lies in the shadow of his father, a former pro tennis player. He joins the Seishun Gakuen junior highschool, one of the best tennis schools in Japan, and there along with his teamates he learns to find his own type of tennis in an attempt to defeat his biggest obstacle of all: his father as well as himself.  (Source: ANN)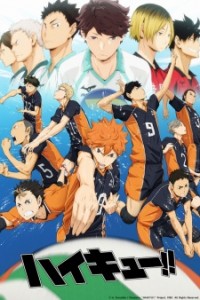 Inspired after watching a volleyball ace nicknamed "Little Giant" in action, small-statured Shouyou Hinata revives the volleyball club at his middle school. The newly-formed team even makes it to a tournament; however, their first match turns out to be their last when they are brutally squashed by the "King of the Court," Tobio Kageyama. Hinata vows to surpass Kageyama, and so after graduating from middle school, he joins Karasuno High School's volleyball team—only to find that his sworn rival, Kageyama, is now his teammate.
Thanks to his short height, Hinata struggles to find his role on the team, even with his superior jumping power. Surprisingly, Kageyama has his own problems that only Hinata can help with, and learning to work together appears to be the only way for the team to be successful. Based on Haruichi Furudate's popular shounen manga of the same name, Haikyuu!! is an exhilarating and emotional sports comedy following two determined athletes as they attempt to patch a heated rivalry in order to make their high school volleyball team the best in Japan. [Written by MAL Rewrite]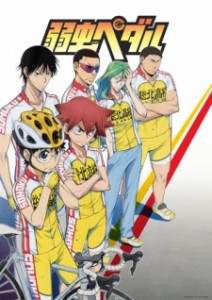 Otaku Sakamichi Onoda has just entered high school and plans to join the anime club. In middle school, Onoda didn't have any friends with whom he could talk about anime, games, Akihabara and other otaku things, and he is hoping he can make such friends in the anime club, but he finds out it's been disbanded. In order to reestablish the club he tries to find 4 other people who would like to join.
Since he was a little boy, Onoda has ridden his mamachari—a bulky bicycle with a step-through frame mainly used for short rides, such as for casual fun or to pick up groceries—to go to Akihabara every week to check out or buy otaku things. Fellow freshman Shunsuke Imaizumi and bicyclist, while training, notices a boy (Onoda) riding his mamchari up a steep road.
Freshman and road racing cyclist, Shokichi Naruko visits Akihabara to get some Gundam plastic models for his younger brothers and meets Onoda who catches his attention because of the his cycling skill on the mamachari and later find out they go to the same school. Later on, both Naruko and Imaizumi try to convince him to join the bicycle racing club, but will he?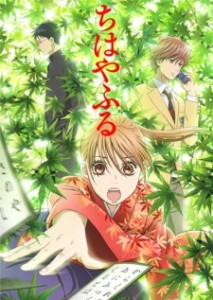 Chihaya Ayase is a frank and ebullient girl who becomes fascinated by the obscure world of competitive karuta, a card game based on Japanese poetry. Introduced to the aggressive style of the game by a quiet and thoughtful elementary school classmate named Arata Wataya, the two quickly become close friends. They start playing as a group with Taichi Mashima, Chihaya's smart and athletic childhood friend, until they have to part ways during their middle school years due to several circumstances. As their high school life begins, they meet once again. (Source: ANN)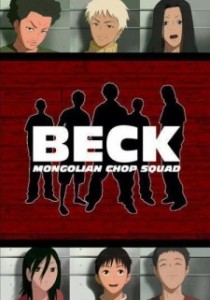 Tanaka Yukio, better known by his nickname Koyuki, is a 14-year-old who feels disconnected from life in general. Through the act of saving a mismatched dog, he meets guitarist Minami Ryuusuke, and becomes involved in Ryuusuke's new band BECK. Koyuki's life starts to change as the band struggles toward fame.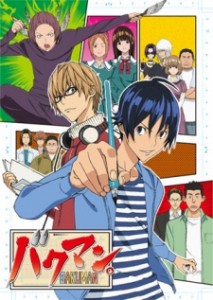 Moritaka Mashiro and Akito Takagi are pretty much foils of each other. Mashiro, an average 9th grade student but talented artist, and Takagi, an overall advanced 9th grader and aspiring writer. After great convincing, Takagi convinces Mashiro to join him in becoming the greatest mangakas Japan has ever seen. Takagi, with his gift of writing, hopes to become a successful mangaka, and Mashiro, with his gift of art, hopes to marry the girl of his dreams, Azuki Miho. (Source: ANN)
References: MyAnimeList, Wiki, ANN