8 Anime Like Beelzebub [Recommendations]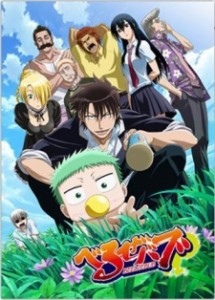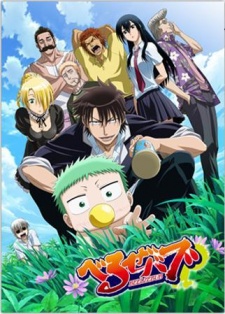 Here are my favorite picks for anime like Beelzebub. Keep in mind the list is in no particular order. Enjoy the recommendations!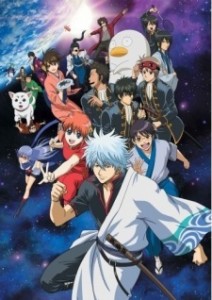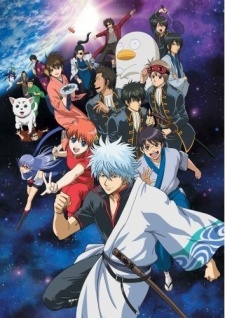 The Amanto, aliens from outer space, have invaded Earth and taken over feudal Japan. As a result, a prohibition on swords has been established, and the samurai of Japan are treated with disregard as a consequence.
However one man, Gintoki Sakata, still possesses the heart of the samurai, although from his love of sweets and work as a yorozuya, one might not expect it. Accompanying him in his jack-of-all-trades line of work are Shinpachi Shimura, a boy with glasses and a strong heart, Kagura with her umbrella and seemingly bottomless stomach, as well as Sadaharu, their oversized pet dog. Of course, these odd jobs are not always simple, as they frequently have run-ins with the police, ragtag rebels, and assassins, oftentimes leading to humorous but unfortunate consequences.
Who said life as an errand boy was easy? [Written by MAL Rewrite]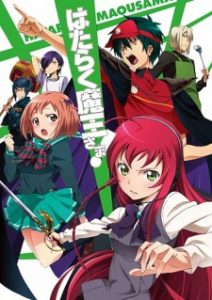 Striking fear into the hearts of mortals, the Demon Lord Satan rules the land of Ente Isla with an iron fist. Embarking upon a brutal conquest to take over the continent, his efforts are foiled by the hero Emilia who initiates his swift retreat through a dimensional portal. Alongside his loyal general, Alsiel, Satan finds himself stranded in modern-day Tokyo, vowing to return to his own world and continue his reign of terror once more…..that is, if they can find a way back!
Powerless in a world without magic, Satan assumes the guise of a human named Sadao Maou and begins working at MgRonald's—a local fast-food restaurant—to make ends meet. He soon realizes that his goal of conquering Ente Isla is just not enough as he grows determined to climb the corporate ladder and become the ruler of Earth, one satisfied customer at a time!
Whether it's part-time work, household chores, or simply trying to pay the rent on time, Hataraku Maou-sama! presents a hilarious view of the most mundane aspects of everyday life, all through the eyes of a hapless Demon Lord. [Written by MAL Rewrite]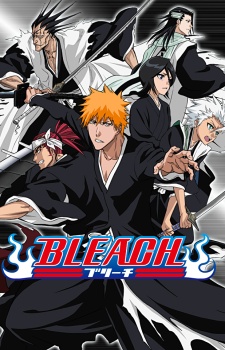 15-year-old Kurosaki Ichigo is not your everyday high school student. He has from as far he can remember always had the ability to see ghosts and spirits. A fateful day arrives as Ichigo encounters the shinigami Kuchiki Rukia, who saves him and his family from a Hollow at the cost of injuring herself. During this encounter, with Rukia unable to defeat the hollow she transfers her shinigami powers into Ichigo. In the aftermath, unable to continue with her job, Rukia allows Ichigo to take on the role of a shinigami in her place as they together defeat the Hollows plaguing Ichigo's town. (Source: MyAnimeList)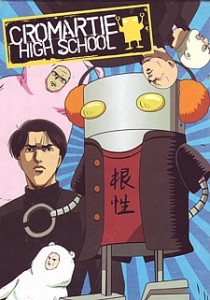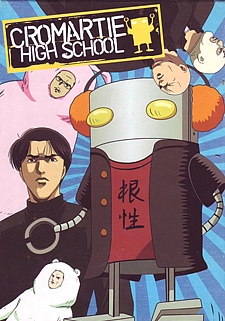 Folks, meet Takashi Kamiyama. Enrolled at Cromartie High, where everybody is a delinquent, Kamiyama is apparently the only non-delinquent in the school. Logically, therefore, he must be the toughest in his class—by the rather twisted logic that only a really tough rabbit would lie down with lions. Thus begins a story that parodies every cliché of tough-guy anime that you've ever heard of, and some you haven't. Oh, and Freddie Mercury is in it, too.(Source: ANN)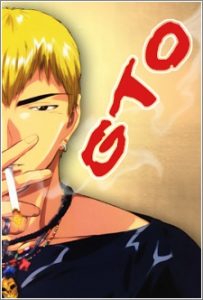 Onizuka is a reformed biker gang leader who has his sights set on an honorable new ambition: to become the world's greatest teacher… for the purpose of meeting sexy high school girls. Okay, so he's mostly reformed.
However, strict administrators and a class of ruthless delinquents stand between Onizuka and his goal and they will use any means, however illegal or low, to drive the new teacher away. Perfect, because Onizuka's methods won't be found in any teaching manual; he cares about the difference between legal and illegal activities about as much as he cares for the age difference between himself and a high school girl.
So get ready for math that doesn't add up, language you'd be slapped for using, and biology that would make a grown man blush… unless of course, you're the Great Teacher Onizuka. [Written by MAL Rewrite]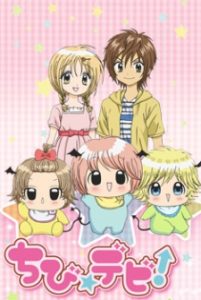 Sawada Honoka is a 14-year-old girl who is very timid. She easily gets bullied by other classmates. Honoka is a non-believer in God, Angels, and Devils. Though one day, a devil baby was dropped into her room while she was sleeping. What will Honoka believe in now? (Source: PocketScans)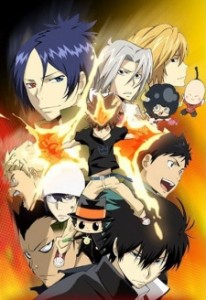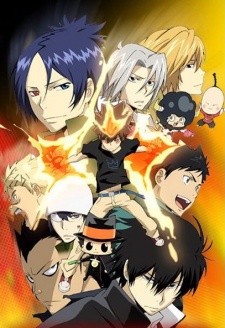 There is no putting it lightly—Tsunayoshi Sawada is just no good. He is clumsy, talentless, and desperately in love with the school idol Kyoko Sasagawa, a girl so completely out of his league. Dubbed "Loser Tsuna" by his classmates, he seems to be the very personification of failure in the guise of a middle-schooler.
Tsuna's boring life takes an extraordinary twist when he encounters the mysterious Reborn, who happens to be a hitman… and shockingly, a baby! Sent from the strongest Mafia family in Italy, Reborn is assigned the daunting mission of preparing the dull middle schooler to succeed the ninth boss of the notorious Vongola family, who is on the brink of retirement. The dull boy has a grueling road ahead, but with the help of his new criminal affiliates and his peculiar home tutor, perhaps even Loser Tsuna can achieve greatness. [Written by MAL Rewrite]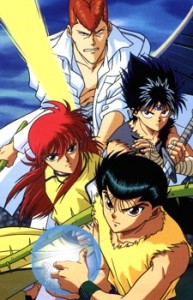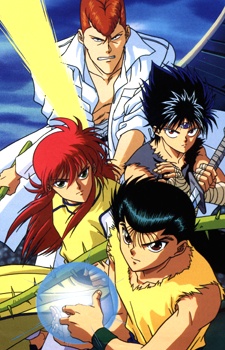 Urameshi Yusuke, 14 years of age, is about as troublesome and violent as teenagers come. He is constantly ditching school, causing trouble, and getting into numerous fights everyday. One day however, he does the unexpected, sacrificing himself to save a young child. Such an action, was never ever expected, especially coming from someone as troublesome as Urameshi Yusuke. The afterlife is not prepared for Yusuke, as they never thought he would make such a sacrifice. Nowhere to go, and dead, Yusuke becomes a ghost and must earn his way back into existence.
Yusuke is "employed" by Koenma, who is in charge while his father and ruler of the afterlife, King Enma, is away. Under Koenma's command, Yusuke helps to stop menacing demons that threaten the lives of people everywhere; whether by stealing priceless and invaluable items and destructive weapons, or by wreaking havoc on humans everywhere.
Throughout Yusuke's journey, he is usually joined by; his arch-rival, and local bully, Kuwabara Kazuma. He is also joined by two demons named Hiei and Kurama, whom are ex-convicts of the afterlife that managed to escape from Koenma. (Source: AniDB)
References: MyAnimeList, Wiki, ANN