8 Anime Like Black★Rock Shooter [Recommendations]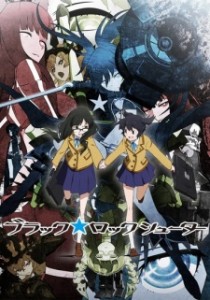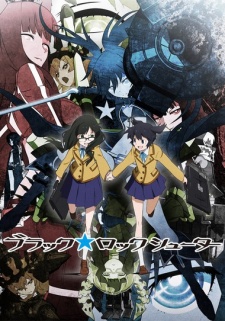 Here are my favorite picks for anime like Black★Rock Shooter. Keep in mind the list is in no particular order. Enjoy the recommendations!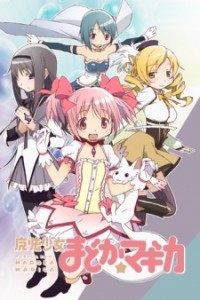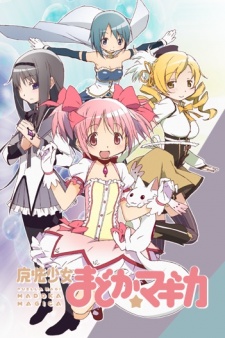 Madoka Kaname and Sayaka Miki are regular high school girls with regular lives, but all that changes when they encounter Kyuubey, a cat-like magical familiar, and Homura Akemi, the new transfer student.
Kyuubey offers them a proposition: he will grant one of their wishes and in exchange, they will each become a magical girl, gaining enough power to fulfill their dreams. However Homura, a magical girl herself, urges them not to accept the offer since everything is not what it seems.
A story of hope, despair, and friendship, Mahou Shoujo Madoka★Magica deals with the difficulties of being a magical girl and the price one has to pay to make a dream come true. [Written by MAL Rewrite]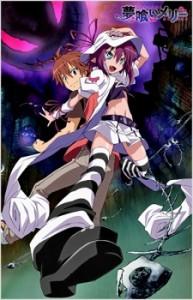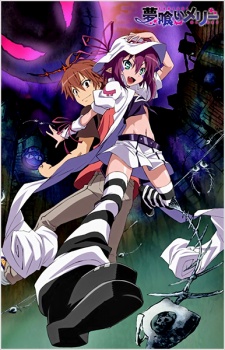 Sometimes daydreaming can get you into trouble, but what do you do when it's other people's dreams that you have to watch out for? Yumeji Fujiwara has the unique ability to predict what kind of dreams other people will have, but lately, his own dreams have taken a bizarre turn in which he's being pursued by armies of cats. Stranger yet, Yumeji learns that the leader of the dream cats needs his body to access the Real World.
Finally, the strange becomes downright weird when a beautiful girl suddenly drops on top of him and announces that she's a Dream Demon looking for a way back to the Dream World! The fabric that separates reality and fantasy is torn to shreds, and Yumeji has a lot of sleepless nights ahead of him as he has to deal with both the dream stalking and a dream walking! (Source: Sentai Filmworks)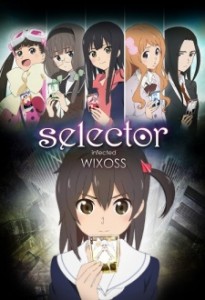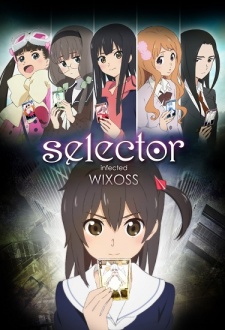 WIXOSS is a card game that's popular with teenagers. Supposedly there exist "LRIG Cards," female character cards with wills of their own. Special girls can hear the voices of the LRIGs, and those who possess them are called Selectors. These Selectors have card battles in a dimension that other humans cannot access. It's said that whoever triumphs in these battles will have their wish granted. Ruko Kominato is the latest girl to find an LRIG card. She names her card Tama, and without any further explanation is thrown into her life as a Selector. (Source: ANN)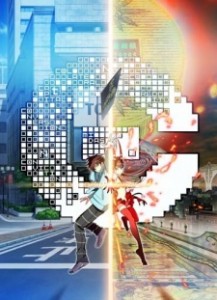 The Japanese government was rescued from the brink of financial collapse by the Sovereign Wealth Fund. For its citizens, however, life has not improved and unemployment, crime, suicide, and despair are rampant. Kimimaro, raised by his maternal aunt after the disappearance of his father and the death of his mother, is a scholarship student whose only dream is to live a stable, ordinary life. One day he meets a man who offers him a large sum of money if he will allow his "future" to be held as collateral. From then on his fate is radically altered as he's drawn into a mysterious realm known as the Financial District, where he must compete in weekly tournaments called "deals" in order to keep his money and avoid losing his future. (Source: Wikipedia)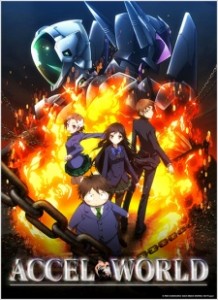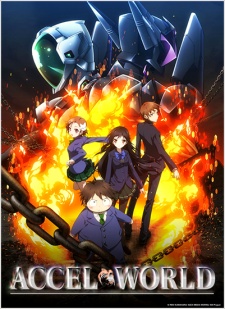 The year is 2046. Haruyuki Arita is a young boy who finds himself on the lowest social rungs of his school. Ashamed of his miserable life, Haruyuki can only cope by indulging in virtual games. But that all changes when Kuroyukihime, the most popular girl in school, introduces him to a mysterious program called Brain Burst and a virtual reality called the Accel World. (Source: VIZ Media)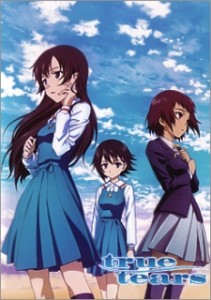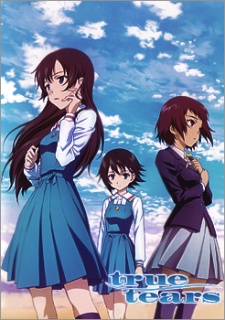 Shinichiro is a student living in what would be a dream come true for most high school boys, but for him is mostly a frustration. A well-liked girl in school named Hiromi has lived in his house for a year along with his family. Her father was a close friend of the family, and when he died they immediately took her in. She is popular, always smiles, is talented in sports—but Shinichiro knows there must be tears inside her. Having an artistic tendency, he makes watercolors of her and thinks about wishing to ease her tears. Yet, he cannot bring up the nerve to talk to her even in his own home. She, too, is quiet and withdrawn in their house, quite unlike at school. Shinichiro is also distracted by teasing from his friend Nobuse for watching Hiromi from afar, a curse of bad luck from a strange girl named Noe, and being forced to perform Muhiga dancing. By helping Noe, he hopes to ease his own problems, yet he seems to have difficulty helping himself. (Source: ANN)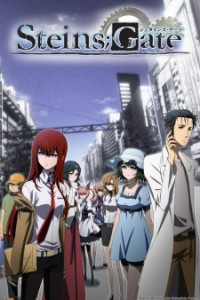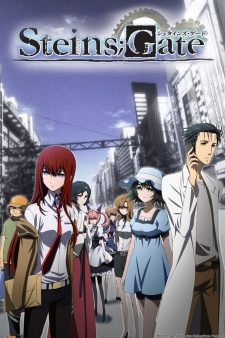 The self-proclaimed mad scientist Rintarou Okabe rents out a room in a rickety old building in Akihabara, where he indulges himself in his hobby of inventing prospective "future gadgets" with fellow lab members: Mayuri Shiina, his air-headed childhood friend, and Hashida Itaru, a perverted hacker nicknamed "Daru." The three pass the time by tinkering with their most promising contraption yet, a machine dubbed the "Phone Microwave," which performs the strange function of morphing bananas into piles of green gel.
Though miraculous in itself, the phenomenon doesn't provide anything concrete in Okabe's search for a scientific breakthrough; that is, until the lab members are spurred into action by a string of mysterious happenings before stumbling upon an unexpected success—the Phone Microwave can send emails to the past, altering the flow of history. [Written by MAL Rewrite]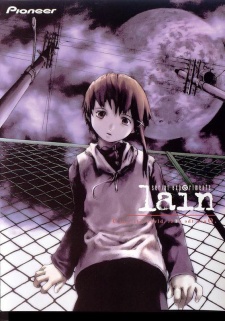 Lain Iwakura, an awkward and introverted fourteen-year-old, is one of the many girls from her school to receive a disturbing email from her classmate Chisa Yomoda—the very same Chisa who recently committed suicide. Lain has neither the desire nor the experience to handle even basic technology; yet, when the technophobe opens the email, it leads her straight into the Wired, a virtual world of communication networks similar to what we know as the internet. Lain's life is turned upside down as she begins to encounter cryptic mysteries one after another. Strange men called the Men in Black begin to appear wherever she goes, asking her questions and somehow knowing more about her than even she herself knows. With the boundaries between reality and cyberspace rapidly blurring, Lain is plunged into more surreal and bizarre events where identity, consciousness, and perception are concepts that take on new meanings.
Written by Chiaki J. Konaka, whose other works include Texhnolyze, Serial Experiments Lain is a psychological avant-garde mystery series that follows Lain as she makes crucial choices that will affect both the real world and the Wired. In closing one world and opening another, only Lain will realize the significance of their presence. [Written by MAL Rewrite]
References: MyAnimeList, Wiki, ANN