9 Anime Like Bodacious Space Pirates[Mouretsu Pirates] [Recommendations]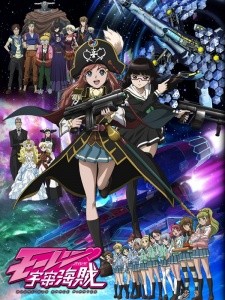 Here are my favorite picks for anime like Bodacious Space Pirates. Keep in mind the list is in no particular order. Enjoy the recommendations!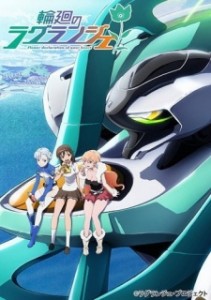 Madoka Kyouno is an energetic girl who is full of passion. As the proud, and only, member of the Kamogawa Girls' High School Jersey Club, she goes around helping people in need.
Madoka's life is turned upside down when she is suddenly asked by a mysterious girl named Lan to pilot a robot. Motivated by her desire to protect the people and city of Kamogawa, Madoka agrees to pilot the resurrected Vox robot to fight against extraterrestrials that have come to attack Earth. (Source: VIZ Media)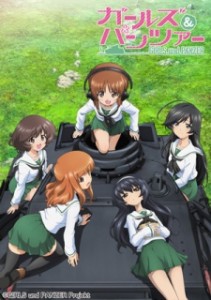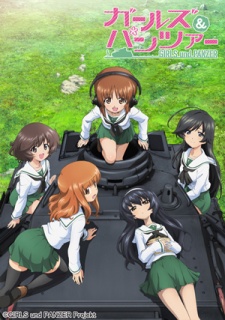 You may have heard of kung fu, but the girls at Oarai High School practice gun-fu—really, really BIG 75mm gun-fu, in fact. It's called Sensha-do, and it's the martial art of operating armored tanks! They take it seriously too, and since winning the national Sensha-do championship is such a huge deal at Oarai, they sometimes go to extreme ends in order to get the best students from Panzer class to sign up. Which is how Miho Nishizumi, who HATES operating tanks, gets drafted to join doomsday-driven driver Mako, even-triggered gunner Hana, highly receptive radio operator Saori and combustible tank-fangirl and loader Yukari as the incomparable Anko Team. They may not be on the half-track to fame and fortune, and maybe a few of them would rather shop for tank tops than become tops in tanks, but once their focus is locked and loaded, they're absolutely driven. (Source: Sentai Filmworks)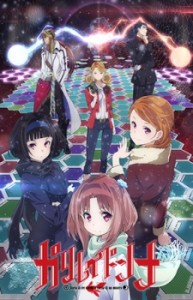 Three sisters, Hozuki, Kazuki, and Hazuki, are descendants of Galileo and have completely different personalities and tastes; they never meet eye-to-eye. One day, the girls are suddenly attacked by a mysterious organization. The organization was after the "Galileo Tesoro" which Galileo Galilei was said to have discovered. Still unaware of what was going on, the sisters escape on the airship they built after the sudden attack. But it won't be so easy for these three sisters to help each other out in a pinch when they're constantly at odds with each other. What is the Tesoro, and what is the organization after? And what about the relationship between the sisters? It's a threesome of cute girls, action, and mystery! (Source: Fuji Creative)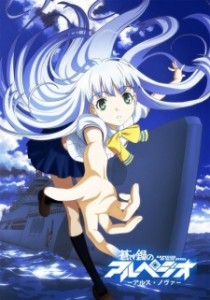 By 2039, global warming had caused sea levels to rise and large amount of territory to be lost. As though in response, a mysterious group of warships clad in mist, "the Fleet of Mist," appeared in every corner of the ocean, and began attacking human ships. In spite of humanity mustering all their strength, they were utterly defeated by the Mist's overwhelming force. All of humanity's trade routes were blockaded by the Fleet of Mist, their political economy was destroyed, and the human race was steadily beaten down. Seven years later, the Fleet of Mist's submarine I-401 appears before cadet Gunzo Chihaya. The humanoid life form that pilots the sub, who should be their enemy, is instead offering her services to mankind. (Source: ANN)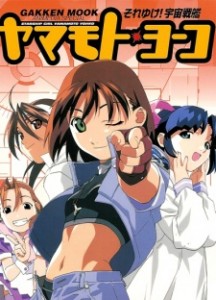 In the year 2999: humanity is split into two factions, Terra and Ness, in a war fought by starships. One of the foremost of the pilots is the cocky teenager Yamamoto Yohko, and during one of her missions, she and her crew are sucked into a temporal anomaly (a la Star Trek) that sends her back to our time. Amnesiac, she only thinks of herself as a typical high school student – until a course of events sends her back to her ship the TA-29, with her newfound friends fighting at her side in a war that looks suspiciously like an arcade game (complete with 100 yen ignition costs!). (Source: AniDB)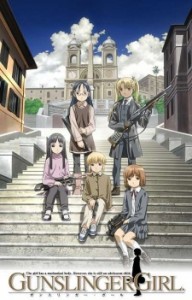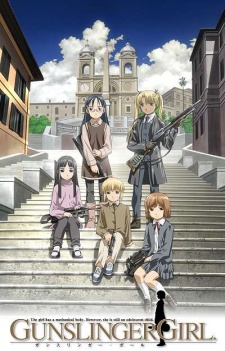 In the heart of Italy, the Social Welfare Agency rescues young girls from hospital beds and gives them a second chance at life using the latest in cybernetic advancements. With their artificially enhanced bodies, the girls are brainwashed and trained as assassins to carry out the dirty work of the Italian Government. Despite all the modifications, they are still just children at heart, struggling for recognition from those they love, even knowing the love they feel is manufactured. This tragic tale unfolds as these girls grapple with their emotions in an agency that treats them as nothing but ruthless killers. [Written by MAL Rewrite]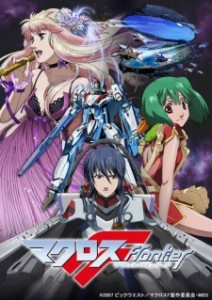 After being threatened by extinction at the hands of alien invaders called the Zentradi, humanity undertook the task of guaranteeing itself a future by launching fleets of colony ships into space. On Macross Frontier, one such fleet, high school student Saotome Alto's life is changed forever: the fleet is suddenly attacked by unidentified creatures while he is performing aerial stunts for a concert by the wildly popular idol Sheryl.
Alto quickly finds himself in the cockpit of a new-model fighter struggling to protect Ranka Lee, a young girl he met only hours earlier, from the invaders' swath of destruction. Noting his performance during this incident, the S.M.S. Skull Squadron private military company invites Alto to join their organization, where he continues protecting his friends and Macross Frontier. (Source: Anime-Planet)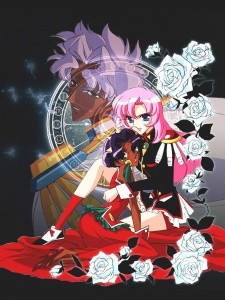 After meeting a traveling prince who consoled her after the deaths of her parents, Utena Tenjou vowed to become a prince herself. The prince left Utena only with a ring bearing a strange rose crest and a promise that she would meet him again some day.
A few years later, Utena attends Ootori Academy, where she is drawn into a dangerous game. Duelists with rings matching Utena's own compete for a unique prize: the Rose Bride, Anthy Himemiya, and her mysterious powers. When Utena wins Anthy in a duel, she realizes that if she is to free Anthy and discover the secrets behind Ootori Academy, she has only one option: to revolutionize the world.
Shoujo Kakumei Utena blends surrealist imagery and ideas with complex allegories and metaphors to create a unique coming-of-age story with themes including idealism, illusions, adulthood, and identity. [Written by MAL Rewrite]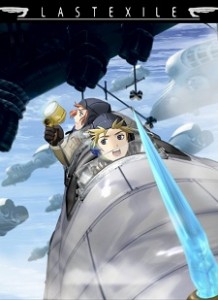 It's the dawn of the Golden Age of Aviation on planet Prester, and retro-futuristic sky vehicles known as vanships dominate the horizon. Claus Valca, a flyboy born with the right stuff, and his fiery navigator Lavie are fearless racers obsessed with becoming the first sky couriers to cross the Grand Stream in a vanship. But when the high-flying duo encounters a mysterious girl named Alvis, they are thrust into the middle of an endless battle between Anatoray and Disith—two countries systematically destroying each other according to the code of chivalric warfare. Lives will be lost and legacies determined as Claus and Lavie attempt to bring peace to their world by solving the riddle of its chaotic core. (Source: FUNimation)
References: MyAnimeList, Wiki, ANN