10 Anime Like Brave 10 [Recommendations]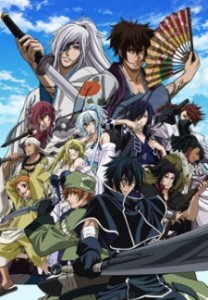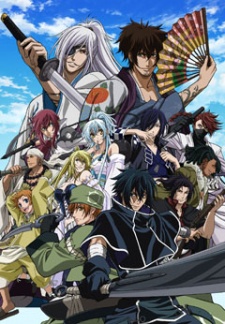 Here are my favorite picks for anime like Brave 10. Keep in mind the list is in no particular order. Enjoy the recommendations!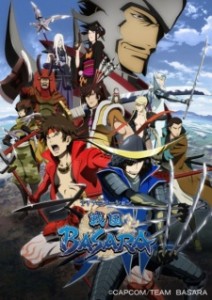 In the age of the Warring Countries, Japan was fragmented in semi-independent provinces, governed by feudal lords or daimyo, who confronted each other in an endless struggle for power. Ambitious daimyos from every corner of the Archipelago had shouted their battle cry. They were Takeda Shingen from Kai, Sanada Yukimura, Uesugi Kenshin from Echigo, Azai Nagamasa from Omi, Tokugawa Ieyasu from Mikawa, and many more…
Those were days of unrest and chaos. As war spread throughout the country, the map of power underwent rapid and dramatic changes. In this never-ending conflict, one man finally seemed to be just one step from establishing total control over the country. He was the lord of Owari, the Sixth Heavenly Devil King. His name was Oda Nobunaga.
But now, a young general clad in azure makes his unexpected appearance in this confused scenario, heading a huge army of cavalrymen from the Northern provinces. He is known as Date Masamune, the One-Eyed Dragon. And he is coming for Oda Nobunaga's head, and for ultimate supremacy! (Source: Production I.G website)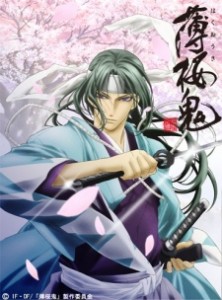 The protagonist, Yukimura Chizuru, is the daughter of a doctor who works in Edo. The father leaves Edo to work as a volunteer doctor and moves to Kyoto without his daughter. As time passes by, Chizuru starts worrying about losing contact with her father, so she decides to go to Kyoto in search of him. On the way, Chizuru is attacked by few criminals and witnesses a fight between an oni and the Shinsengumi. Taking her into custody and saving her, the Shinsengumi debate on what to do with Chizuru when they discover that she is the daughter of the doctor they are also looking for. So they decide to become Chizuru's protectors and help her look for her father (the doctor). Lots of events happen while she stays with the Shinsengumi, as they discover mysterious secrets and also fight against the Bakumatsu group. The story is overall romantic with a historical and political background. (Source: Hakuouki official website)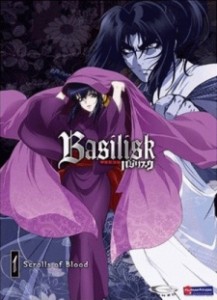 The year is 1614 AD. Two warring ninja clans, each supporting a son of Hidetada Tokugawa as the next shogun, send ten representatives each to fight to the death for the possession of a scroll. The prize: the annihilation of the other and the staunch support of the Tokugawa government for the winning clan for the next thousand years. (Source: ANN)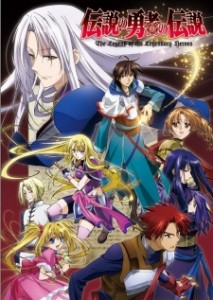 Ryner Lute is a lazy student of the Roland Empire Royal Magician's Academy. One day, the Roland Empire goes to war against their neighboring country Estabul, and Ryner loses his classmates in the war. After the war, Ryner sets out on a journey to search the relics of a "Legendary Hero" at King Sion Astal's command and finds out that a deadly curse is spreading throughout the continent. (Source: Wikipedia)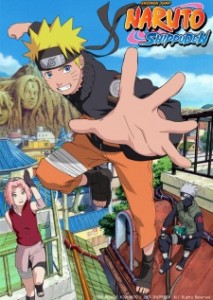 Naruto: Shippuuden is the continuation of the original animated TV series Naruto. The story revolves around an older and slightly more matured Uzumaki Naruto and his quest to save his friend Uchiha Sasuke from the grips of the snake-like Shinobi, Orochimaru. After 2 and a half years Naruto finally returns to his village of Konoha, and sets about putting his ambitions to work, though it will not be easy, as he has amassed a few (more dangerous) enemies, in the likes of the shinobi organization Akatsuki. (Source: ANN)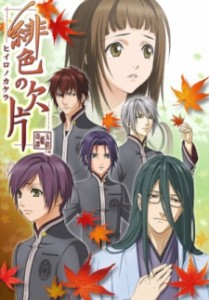 Every girl dreams of being an enchanted princess, but how many stop to think about all the grim and horrible things that happen in fairy tales? That's a lesson Tamaki learns all too graphically when she's attacked by creatures she thought only existed in myths! Fortunately, she's rescued by an extraordinary young man: one who's not only part demon; but her future classmate as well, and one of the group of protectors that Tamaki will need if she's going to fulfill her destiny as a Tamayori princess. A destiny that no one's bothered to tell her she's inherited until just now! And if it wasn't bad enough to learn that every plan she'd had for the future has to change, to top it all off, Tamaki still has to start attending a new high school as well! (Source: Sentai Filmworks)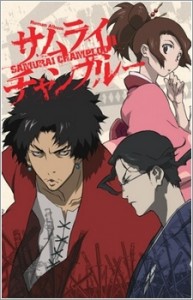 Fuu Kasumi is a young and clumsy waitress who spends her days peacefully working in a small teahouse. That is, until she accidentally spills a drink all over one of her customers! With a group of samurai now incessantly harassing her, Fuu desperately calls upon another samurai in the shop, Mugen, who quickly defeats them with his wild fighting technique, utilizing movements reminiscent to that of breakdancing. Unfortunately, Mugen decides to pick a fight with the unwilling ronin Jin, who wields a more precise and traditional style of swordfighting, and the latter proves to be a formidable opponent. The only problem is, they end up destroying the entire shop as well as accidentally killing the local magistrate's son.
For their crime, the two samurai are captured and set to be executed. However, they are rescued by Fuu, who hires the duo as her bodyguards. Though she no longer has a place to return to, the former waitress wishes to find a certain samurai who smells of sunflowers and enlists the help of the now exonerated pair to do so. Despite initially disapproving of this idea, the two eventually agree to assist the girl in her quest; thus, the trio embark upon an adventure to find this mysterious warrior—that is, if Fuu can keep Mugen and Jin from killing each other.
Set in an alternate Edo Period of Japan, Samurai Champloo follows the journey of these three eccentric individuals in an epic quest full of action, comedy, and dynamic sword fighting, all set to the beat of a unique hip-hop infused soundtrack. [Written by MAL Rewrite]
In the far distant future, on a planet that might have been called "earth", there was a war between samurai who mechanized their bodies. After the long war, people enjoyed a modest peace.
Facing starvation and abductions at the hands of fearsome mechanized bandits (Nobuseri), the farmers of Kanna Village make the dangerous choice to hire samurai for protection. The village's water priestess, Kirara, her younger sister, Komachi, and a heartbroken villager, Rikichi, set off to hire willing samurai with nothing to offer but rice from their meager harvests. Through dangerous encounters and a bit of luck, seven samurai of varying specialties and experience are gathered for an epic battle against the bandits and the merchants that influence them.
Samurai 7 is based loosely upon Kurosawa Akira's famous movie "Seven Samurai"/"Shichinin no Samurai" (Source: MyAnimeList)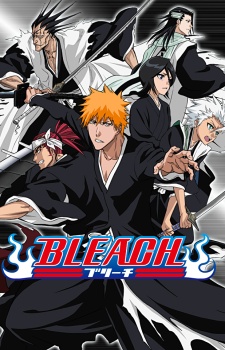 15-year-old Kurosaki Ichigo is not your everyday high school student. He has from as far he can remember always had the ability to see ghosts and spirits. A fateful day arrives as Ichigo encounters the shinigami Kuchiki Rukia, who saves him and his family from a Hollow at the cost of injuring herself. During this encounter, with Rukia unable to defeat the hollow she transfers her shinigami powers into Ichigo. In the aftermath, unable to continue with her job, Rukia allows Ichigo to take on the role of a shinigami in her place as they together defeat the Hollows plaguing Ichigo's town. (Source: MyAnimeList)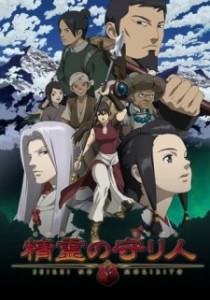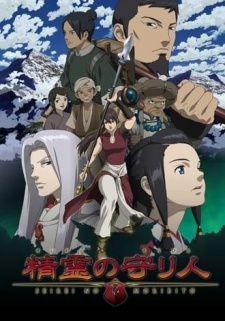 At a time when the balance of nature still held the civilizations of mankind in thrall, young prince Chagum has been accused of being possessed by an evil spirit: the water demon, which once perished at the hands of the emperor 100 years ago. This could possibly mean great misfortune. Not only for the Imperial family, but for the entire world as well.
Court advisors only see one solution. Chagum must be put to death by his own father's hand. His salvation is in the form of Balsa, a spear woman and mercenary from Kanbal, the kingdom across the mountains. Her skills are legendary, and although reluctant, she is held by a mysterious vow to save eight souls before she dies. Can she fend off an entire empire and make Chagum her eighth soul? (Source: RightStuf)
References: MyAnimeList, Wiki, ANN