7 Anime Like Brothers Conflict [Recommendations]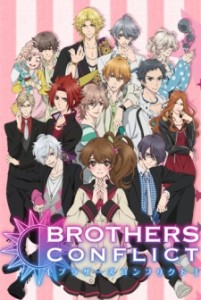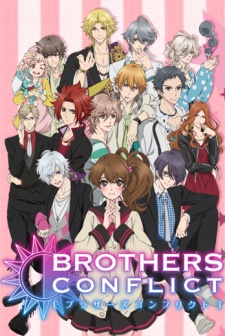 Here are my favorite picks for anime like Brothers Conflict. Keep in my the list is in no particular order. Enjoy the recommendations!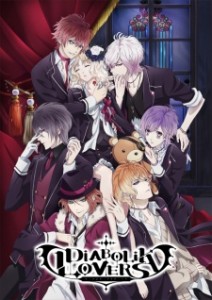 Yui Komori used to see dead people. But as troubling as past glimpses of spirits, poltergeists, and psychic phenomena may have been, they pale into insignificance compared to what she's about to discover once she's forced to transfer to a new school. Because it turns out that her own history is very different from what she thought it was, and she has a very different kind of family waiting for her.
Now she'll be sharing her living space with six very attractive young men, though not a single one is human. And while her new dorm mates may be brothers, and their attraction to her involves her bloodline, "brotherly" is the last word to describe their intentions. In moving from her father's church to becoming the object of six blood lusting young vampires' affections, Yui will undergo the most shocking, soul ripping and draining experience any teenage girl could imagine in her wildest fantasies… or most salacious nightmares. (Source: Sentai Filmworks)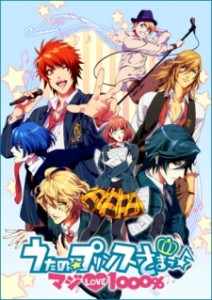 With dreams of becoming a composer and someday writing a song for her favorite idol, Haruka enters the Saotome Academy, a prestigious performing arts school. If successful there, she'll be able to join the Shining Agency after graduation. However, it won't be so easy when Haruka is already surrounded by potential idols and composers. On top of that, her homeroom teacher is a current idol, the headmaster was a record-breaking singer, and the academy itself is a chaotic place where anything can happen. Which prince of song will be paired up with Haruka?! Uta no Prince Sama is an exciting, coming-of-age romantic comedy that will be like sweet music to your eyes and ears! (Source: NicoNico)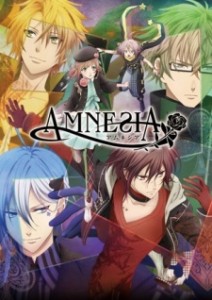 This story takes place in a fictional town, in a fictional country, in a fictional world. One morning, a young lady awakens to find that she has lost all her memories prior to that morning. Her life, her relationships, her very name—all gone. All that's left is a cell phone with numbers and names she doesn't recognize and Orion, a young boy that only she appears to be able to see. With Orion's guidance, she struggles to make sense of herself, a boyfriend she doesn't know and the thousand and one little things that make up a daily life. But with no memories left, the only alternative is to forge new ones, even if that means leaving old loves behind. (Source: Sentai Filmworks)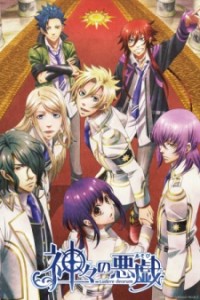 A young high school girl named Kusanagi Yui wakes up one day in a school for gods. There she learns that she was summoned by the god Zeus, who wants her help to show the meaning of being a human to the young gods as well as help bringing the human and the divine worlds closer together.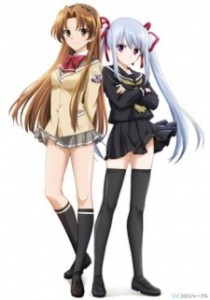 A high school senior named Yotaro thought he was an only child—until he met his real mother and discovered that she has 19 daughters, from 0 to 18 years old. He ends up living with his "true family."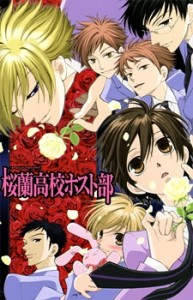 Haruhi Fujioka is a bright scholarship candidate with no rank or title to speak of—a rare species at Ouran High School, an elite academy for students of high pedigree. When she opens the door to Music Room #3 hoping to find a quiet place to study, Haruhi unexpectedly stumbles upon the Host Club. Led by the princely Tamaki, the club—whose other members include the "Shadow King" Kyouya, the mischievous Hitachiin twins, and the childlike Haninozuka "Honey" and his strong protector Mori—is where handsome boys with too much time on their hands entertain the girls in the academy.
In a frantic attempt to remove herself from the hosts, Haruhi ends up breaking a vase worth eight million yen and is forced into becoming the eccentric group's general errand boy to repay her enormous debt. However, thanks to her convincingly masculine appearance, her naturally genial disposition toward girls, and fascinating commoner status, she is soon promoted to full-time male host and plunged headlong into a glitzy whirlwind of elaborate cosplays, rich food, and exciting shenanigans that only the immensely wealthy Ouran Host Club can pull off. [Written by MAL Rewrite]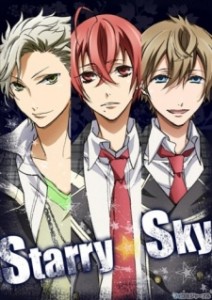 The heroine, Tsukiko, enrolled to a school that was recently changed from all-boys school to co-ed. Since the area where the school is conveniently rural and the rather exclusive curriculums the school has, up until now the heroine is the only one female who enrolled to the school.
In Starry Sky, the 13 constellations of the Zodiac are personified into handsome young men. The anime will be directed by Kiyomo Sayaka who worked with Vampire Knight. Similar to Hetalia – Axis Powers, Starry Sky's anime will be distributed through the Animate.tv website and other means.
References: MyAnimeList, Wiki, ANN