9 Anime Like Bunny Drop[Usagi Drop] [Recommendations]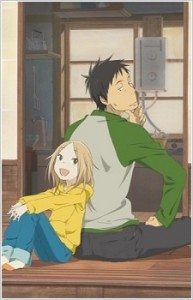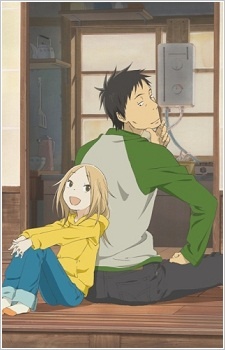 Here are my favorite picks for anime like Bunny Drop. Keep in mind the list is in no particular order. Enjoy the recommendations!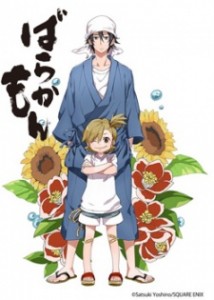 Seishuu Handa is an up-and-coming calligrapher: young, handsome, talented, and unfortunately, a narcissist to boot. When a veteran labels his award-winning piece as "unoriginal," Seishuu quickly loses his cool with severe repercussions.
As punishment, and also in order to aid him in self-reflection, Seishuu's father exiles him to the Goto Islands, far from the comfortable Tokyo lifestyle the temperamental artist is used to. Now thrown into a rural setting, Seishuu must attempt to find new inspiration and develop his own unique art style—that is, if boisterous children (headed by the frisky Naru Kotoishi), fujoshi middle schoolers, and energetic old men stop barging into his house! The newest addition to the intimate and quirky Goto community only wants to get some work done, but the islands are far from the peaceful countryside he signed up for. Thanks to his wacky neighbors who are entirely incapable of minding their own business, the arrogant calligrapher learns so much more than he ever hoped to. [Written by MAL Rewrite]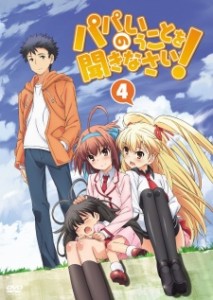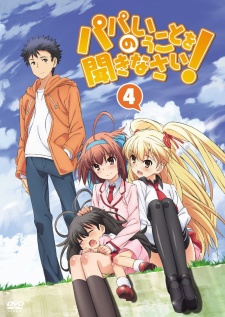 Segawa Yuta is a freshman of a university. He lost his parents when he was small and was raised by his sister Yuri. Yuta has been living alone since Yuri got married to a middle aged man when Yuta was a junior high student.
One day, Yuri visited Yuta's apartment and asked him to take care of her three daughters while Yuri and her husband were on a trip. He unwillingly accepted the job but the plane Yuri took went missing. In order to prevent the daughters from being adopted separately by relatives, Yuta decided to take in all three girls.
A life of a strange family in a tiny apartment begins. (Source: MyAnimeList)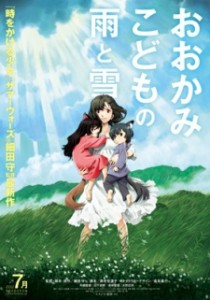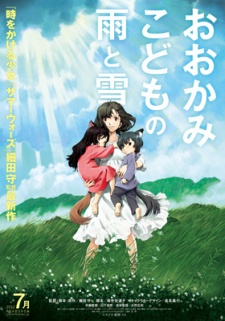 Hana, a hard-working college student, falls in love with a mysterious man who attends one of her classes though he is not an actual student. As it turns out, he is not truly human either. On a full moon night, he transforms, revealing that he is the last werewolf alive. Despite this, Hana's love remains strong, and the two ultimately decide to start a family.
Hana gives birth to two healthy children—Ame, born during rainfall, and Yuki, born during snowfall—both possessing the ability to turn into wolves, a trait inherited from their father. All too soon, however, the sudden death of her lover devastates Hana's life, leaving her to raise a peculiar family completely on her own. The stress of raising her wild-natured children in a densely populated city, all while keeping their identity a secret, culminates in a decision to move to the countryside, where she hopes Ame and Yuki can live a life free from the judgments of society. Wolf Children is the heartwarming story about the challenges of being a single mother in an unforgiving modern world. [Written by MAL Rewrite]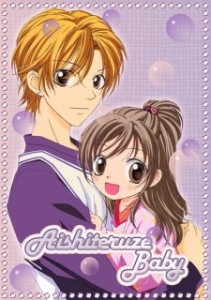 Katakura Kippei is in every way a high school playboy. Spending his days flirting with any female he can see, responsibility is the last thing on his mind. Life takes an unexpected turn for him as one day he returns home to find himself with the fulltime task of caring for his 5-year-old cousin. Kippei's aunt Miyako had disappeared, appearing to have abandoned his cousin, Yuzuyu. With Kippei's lack of responsibility and knowledge of childcare and Yuzuyu's injured heart with the disappearance of her mother, their time together is in for a bumpy ride. (Source: MyAnimeList)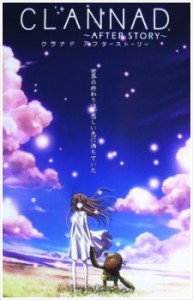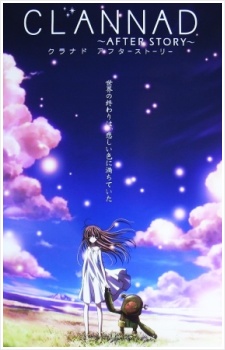 Clannad: After Story, the sequel to the critically acclaimed slice-of-life series Clannad, begins after Tomoya Okazaki and Nagisa Furukawa graduate from high school. Together, they experience the emotional rollercoaster of growing up. Unable to decide on a course for his future, Tomoya learns the value of a strong work ethic and discovers the strength of Nagisa's support. Through the couple's dedication and unity of purpose, they push forward to confront their personal problems, deepen their old relationships, and create new bonds.
Time also moves on in the Illusionary World. As the plains grow cold with the approach of winter, the Illusionary Girl and the Garbage Doll are presented with a difficult situation that reveals the World's true purpose.
Based on the visual novel by Key and produced by Kyoto Animation, Clannad: After Story is an impactful drama highlighting the importance of family and the struggles of adulthood. [Written by MAL Rewrite]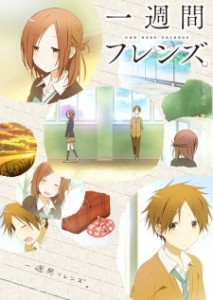 Teenage romance is never easy, but it's especially difficult for second-year high school student Hase Yuuki. The girl he's fallen for, Fujimiya Kaori, is beautiful and kind, and was once the most popular girl and school. But now, she spends all her time alone, and the reason why is stranger and more painful than Yuuki could ever have imagined.
Fujimiya Kaori has a secret: due to an accident she suffered in middle school, she loses all her happy memories at the beginning of the week. As a result, Kaori keeps to herself, unwilling to endure the pain starting a friendship will cause both to her and to the other party. But when Yuuki-kun determinedly pushes his way into her life, Kaori finds herself drawn to him in spite of herself. Can kindness and caring overcome tragedy, and can Kaori and Yuuki become more than One Week Friends? (Source: MyAnimeList)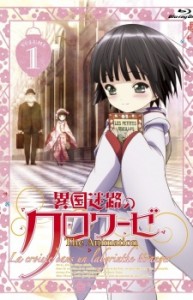 The story takes place in the second half of the 19th century, as Japanese culture gains popularity in the West. A young Japanese girl, Yune, accompanies a French traveller, Oscar, on his journey back to France, and offers to help at the family's ironwork shop in Paris. Oscar's nephew and shop-owner Claude reluctantly accepts to take care of Yune, and we learn how those two, who have so little in common, get to understand each other and live together in the Paris of the 1800s. (Source: MyAnimeList)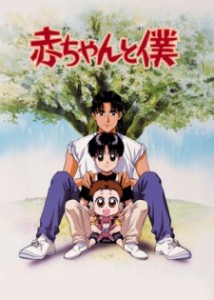 Two months ago, Takuya Enoki's mother passed away in an accident leaving him to take care of his baby brother, Minoru, while their father works the long hours of a Japanese "salaryman". Takuya must sacrifice playtime and childhood to take care of his brother and do the responsibilities an adult would have: cooking, sewing, and scolding while trying to find it in his heart to love the brother who is causing him so much grief. (Source: ANN)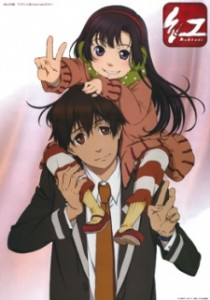 After losing his family in a tragic terrorist attack when he was but a child, the main protagonist of Kure-nai, Shinkurou Kurenai, made a pact to stay strong no matter what.
Now a high school student, he works with Benika as a mediator and lives with the Houzuki family, training and gradually mastering the family martial arts. Together with other members of the team, Shinkurou aims to aid those who seek his help.
One day, Benika brings a beautiful 7-year-old girl from a wealthy family, Murasaki Kuhouin, to the Houzuki house. When Shinkurou asks for a more challenging mission, he is left with the task of guarding this young lady. At first, he takes these orders for granted. However, when he comes home to find that Murasaki is gone, he panics, frantically running around to search for her. Thankfully, he soon finds her, and from that moment on, a bond between Murasaki and Shinkurou is formed that is sure to evolve into something more. Will Murasaki be able to help Shinkurou get past his tragic past? Or is it the other way around? How will these two face the challenges sure to come their way? (Source: MyAnimeList)
References: MyAnimeList, Wiki, ANN