9 Anime Like C Cube [C³] [Recommendations]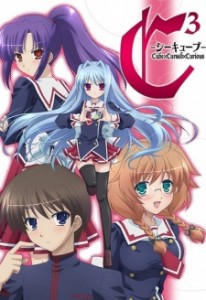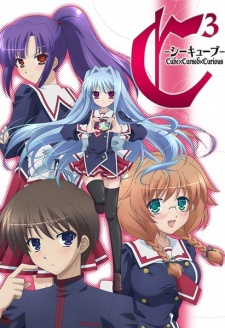 Here are my favorite picks for anime like C Cube. Keep in mind the list is in no particular order. Enjoy the recommendations!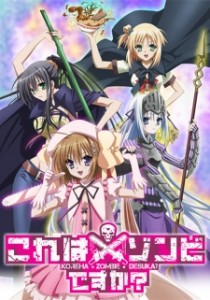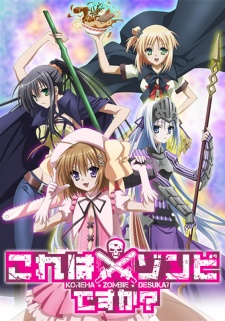 Aikawa Ayumu is a normal high school boy. One day he is killed by a serial killer and revived as a zombie by a necromancer named Eucliwood Hellscythe. He starts to serve Eu as her guard but he happens to deprive the masou-shoujo Haruna of her magic power. Haruna orders Ayumu to fight against the anti-masou-shoujo system "Megalo" in her place. (Source: MyAnimeList)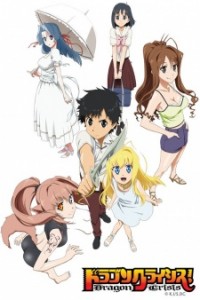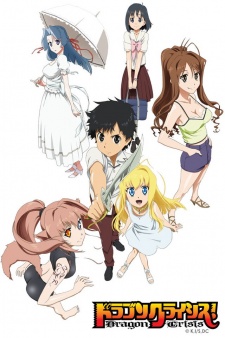 A normal high school boy Kisaragi Ryuji's peaceful life is turned into an adventure by the return of his second cousin Eriko. Ryuji and Eriko seize a relic box from a black broker. In the box, they find a red dragon girl Rose. In order to protect Rose from the black organization, Ryuji decides to fight using his power as a relic handler. (Source: MyAnimeList)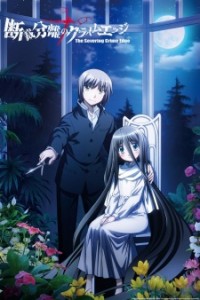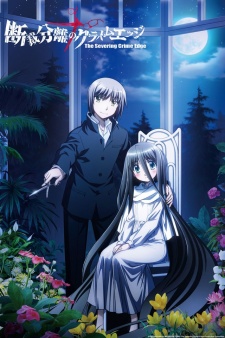 Haimura Kiri is a seemingly ordinary boy with one slight problem: he is obsessed with cutting other people's hair. One day he meets Mushiyanokouji Iwai, the "Hair Queen" who cannot cut her hair because of an inherited curse. Kiri finds out that his scissor, "Dansai Bunri no Crime Edge" is the only thing that can cut them. But little did he know that their meeting sparked the start of an old murder game to kill the "Hair Queen" using the cursed killing tools, the "Killing Goods." Can Kiri protect Iwai from the Killing Goods Owners? Let the game begin! (Source: MU)
Taito has been really sleepy lately, and keeps dreaming of a female vampire who says she has given him her "poison." Sometimes he even thinks he hears her voice when he's awake. But after surviving an accident that should have killed him, Taito's world changes drastically and he realizes that his dreams are more real than he thought. (Source: MyAnimeList)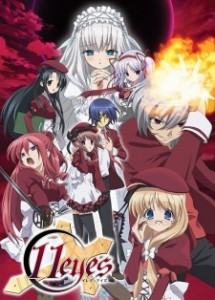 When the Sky turns Red, the Moon turns Black, and monsters begin roaming the streets, Satsuki Kakeru is at a loss for what to do. Along with his best friend Yuka, they try to decipher why they have been sent to this strange world, which is seemingly empty aside from themselves.
However, when the "Red Night" ends, Kakeru and Yuka believed it was all a dream, until it happens again and they are left in a dangerous situation. They meet four others in the same predicament: Kusakabe Misuzu, an expert swordswoman, Tachibana Kukuri, a strange mute girl who looks uncannily like Kakeru's deceased sister, Hirohara Yukiko, a lively young girl whose personality reverts to that of a cold killer when her glasses are removed, and Tajima Takahisa, a young pyrokineticist.
As the six of them band together to survive and discover what this mysterious world is, things take a turn for the worse as six shadows appear before them. [Written by MAL Rewrite]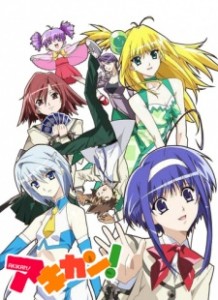 Hobbies are often a great way of meeting new people, but how could Kakeru Diachi, who collects rare juice cans, have ever suspected that he'd meet a fascinating new girl when he attempted to DRINK her? Naming her Melon, because she's got great melon… soda, Kakeru quickly learns that she's an Akikan—a beautiful girl who's also a special can created to fight other Akikans in a strange experiment to determine what kind of container is better: steel or aluminum!
Will becoming involved in this ridiculously twisted research project gone amuck complicate Kakeru's life incredibly? Of course it will, but because Melon's steel body needs carbon dioxide to breathe, he's now stuck with her since she's too CO2 dependent! And when his wealthy, attractive, best childhood friend Najimi gets HER own aluminum Akikan, the trouble really begins! (Source: Sentai Filmworks)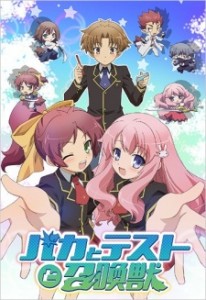 The story centers around Akihisa Yoshii, the "baka" of the title. His academy rigidly divides up the student body into classes based on the results of tests. The prodigies are in the A class with reclining seats complete with air conditioning, but Akihisa is in F class, the lowest rung of the school ladder which is furnished only with low, decrepit tables and worn-out straw tatami mats. A girl named Mizuki Himeji is actually one of the smartest girls in Akihisa's sophomore year, but she had a fever on test day and was pigeonholed into the F class. Besides Mizuki (who Akihisa secretly adores), the F class also has Yuuji Sakamoto, the class president who has been Akihisa's friend and partner-in-crime since the freshman year.
The school happens to have developed experiments to summon fantasy creatures, and Akihisa decides to rally F class to take on the higher-tiered classes and seize their perks. The F class uses the summoned creatures in an all-out battle for school supremacy. (Source: MyAnimeList)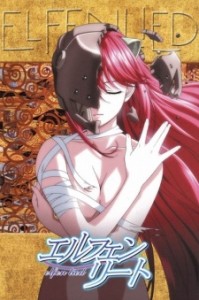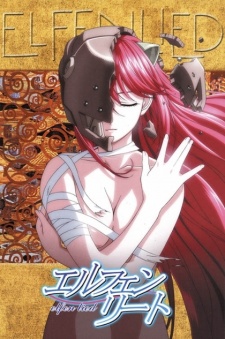 It is said that species are constantly changing and evolving. Humans are no different. Elfen Lied tells the story of the Diclonius, a mutated species of human that possess invisible telekinetic arms called Vectors that basically give them telekinetic abilities, as well as a pair of short horns.
Our story starts with Lucy, a Diclonius who was held against her will and experimented upon by the government. Murderous and vengeful from an eternity in confinement and torment, Lucy escapes her prison only to receive a head injury that causes a second, child-like personality to emerge. The injured Lucy, brain-damaged and only able to say "Nyuu", stumbles upon two humans, Kouta and his cousin Yuka. The two resolve to assist this injured girl, unaware of her hidden murderous personality or the world changing events they will soon find themselves tangled in. (Source: MyAnimeList)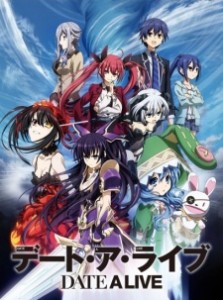 Itsuka Shido is a high school boy. On the last day of the spring holidays, an explosion destroys the town and a girl in armor appears in front of him. Shido's step-sister, Kotori, tells him that the girl is called "Special Disasterous Designated Creature: Spirit", which causes a timespace quake. Kotori disclosed that she is the commander of the anti-spirit organization Ratatosk and orders him to go out on a date with the spirit girl. Kotori says, "I don't ask you to beat the spirit. Just let her fall in love with you and save the world." (Source: MAL News)
References: MyAnimeList, Wiki, ANN