8 Anime Like C: The Money of Soul and Possibility Control [Recommendations]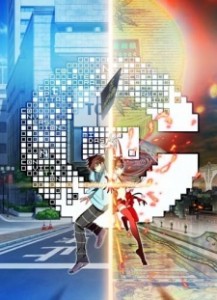 Here are my favorite picks for anime like C: The Money Of Soul and Possibility Control. Keep in mind the list is in no particular order. Enjoy the recommendations!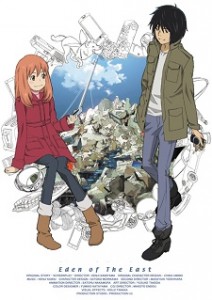 College student Saki Morimi is on a trip in the United States at what she believes to be the center of the world, Washington, DC. While at the White House, she has a misunderstanding with the local police, only to be bailed out by a stark naked young man who is brandishing a gun and a phone! During this timeframe, on the other side of the world, Japan has suffered a missile attack.
The young man she meets is Akira Tokizawa. He's a Seleção, one of twelve individuals participating in a game that involves "saving" Japan. He has ¥8.2 billion in digital currency left in his phone to use as he deems necessary. If the money is squandered, or the mission is failed, then he will be eliminated.
As Higashi no Eden unfolds, Akira will meet the other Seleção, including a serial killer and a police detective, and discover what really happened during the "Careless Monday" terrorist attack, along with the reason why his memories were wiped. (Source: MyAnimeList)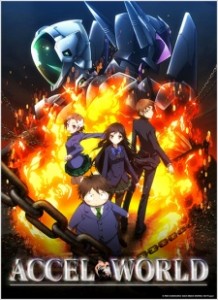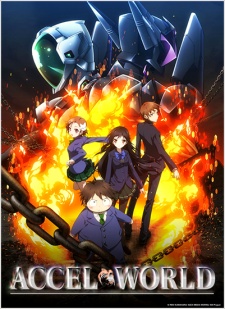 The year is 2046. Haruyuki Arita is a young boy who finds himself on the lowest social rungs of his school. Ashamed of his miserable life, Haruyuki can only cope by indulging in virtual games. But that all changes when Kuroyukihime, the most popular girl in school, introduces him to a mysterious program called Brain Burst and a virtual reality called the Accel World. (Source: VIZ Media)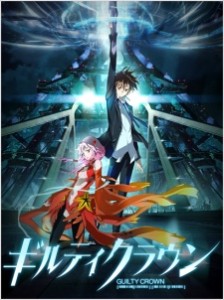 Japan, 2039. Ten years after the outbreak of the "Apocalypse Virus," an event solemnly regarded as "Lost Christmas," the once proud nation has fallen under the rule of the GHQ, an independent military force dedicated to restoring order. Funeral Parlor, a guerilla group led by the infamous Gai Tsutsugami, act as freedom fighters, offering the only resistance to GHQ's cruel despotism.
Inori Yuzuriha, a key member of Funeral Parlor, runs into the weak and unsociable Shuu Ouma during a crucial operation, which results in him obtaining the "Power of Kings"—an ability which allows the wielder to draw out the manifestations of an individual's personality, or "voids." Now an unwilling participant in the struggle against GHQ, Shuu must learn to control his newfound power if he is to help take back Japan once and for all.
Guilty Crown follows the action-packed story of a young high school student who is dragged into a war, possessing an ability that will help him uncover the secrets of the GHQ, Funeral Parlor, and Lost Christmas. However, he will soon learn that the truth comes at a far greater price than he could have ever imagined. [Written by MAL Rewrite]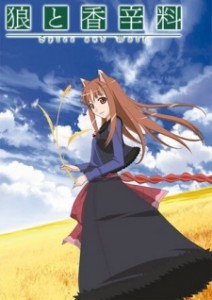 Holo is a powerful wolf deity who is celebrated and revered in the small town of Pasloe for blessing the annual harvest. Yet as years go by and the villagers become more self-sufficient, Holo, who stylizes herself as the "Wise Wolf of Yoitsu," has been reduced to a mere folk tale. When a traveling merchant named Kraft Lawrence stops at Pasloe, Holo offers to become his business partner if he eventually takes her to her northern home of Yoitsu. The savvy trader recognizes Holo's unusual ability to evaluate a person's character and accepts her proposition. Now in the possession of both sharp business skills and a charismatic negotiator, Lawrence inches closer to his goal of opening his own shop. However, as Lawrence travels the countryside with Holo in search of economic opportunities, he begins to realize that his aspirations are slowly morphing into something unexpected.
Based on the popular light novel of the same name, Ookami to Koushinryou, also known as Spice and Wolf, fuses the two polar genres of economics and romance to create an enthralling story abundant with elaborate schemes, sharp humor, and witty dialogue. Ookami to Koushinryou is more than just a story of bartering; it turns into a journey of searching for a lost identity in an ever-changing world. [Written by MAL Rewrite]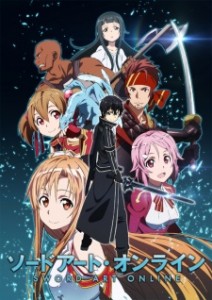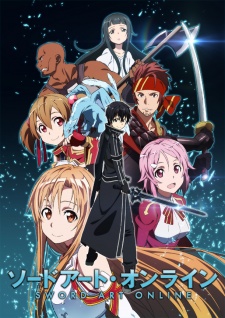 In the year 2022, virtual reality has progressed by leaps and bounds, and a massive online role-playing game called Sword Art Online (SAO) is launched. With the aid of "NerveGear" technology, players can control their avatars within the game using nothing but their own thoughts.
Kazuto Kirigaya, nicknamed "Kirito," is among the lucky few enthusiasts who get their hands on the first shipment of the game. He logs in to find himself, with ten-thousand others, in the scenic and elaborate world of Aincrad, one full of fantastic medieval weapons and gruesome monsters. However, in a cruel turn of events, the players soon realize they cannot log out; the game's creator has trapped them in his new world until they complete all one hundred levels of the game.
In order to escape Aincrad, Kirito will now have to interact and cooperate with his fellow players. Some are allies, while others are foes, like Asuna Yuuki, who commands the leading group attempting to escape from the ruthless game. To make matters worse, Sword Art Online is not all fun and games: if they die in Aincrad, they die in real life. Kirito must adapt to his new reality, fight for his survival, and hopefully break free from his virtual hell. [Written by MAL Rewrite]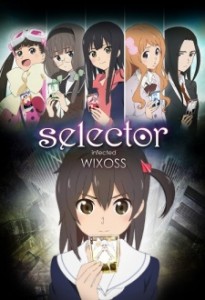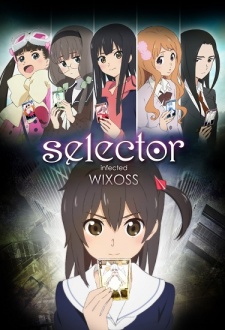 WIXOSS is a card game that's popular with teenagers. Supposedly there exist "LRIG Cards," female character cards with wills of their own. Special girls can hear the voices of the LRIGs, and those who possess them are called Selectors. These Selectors have card battles in a dimension that other humans cannot access. It's said that whoever triumphs in these battles will have their wish granted. Ruko Kominato is the latest girl to find an LRIG card. She names her card Tama, and without any further explanation is thrown into her life as a Selector. (Source: ANN)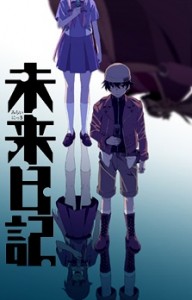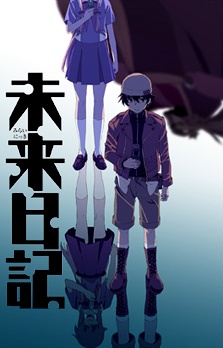 Lonely high school student, Yukiteru Amano, spends his days writing a diary on his cellphone, while conversing with his two seemingly imaginary friends Deus Ex Machina, who is the god of time and space, and Murmur, the god's servant. Revealing himself to be an actual entity, Deus grants Yukiteru a "Random Diary," which shows highly descriptive entries based on the future and forces him into a bloody battle royale with 11 other holders of similarly powerful future diaries.
With the last person standing designated as the new god of time and space, Yukiteru must find and kill the other 11 in order to survive. He reluctantly teams up with his obsessive stalker Yuno Gasai (who also possesses such a diary), and she takes it upon herself to ensure his safety. But there's more to the girl than meets the eye, as she might have other plans for her unrequited love. [Written by MAL Rewrite]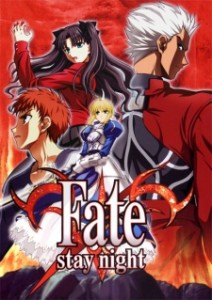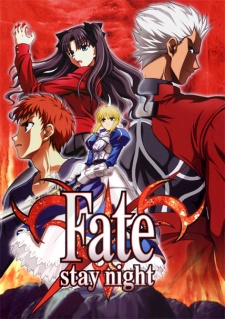 Rescued from a hellish inferno as a child and taught the art of magecraft by Kiritsugu Emiya, Shirou Emiya idolized his adoptive father. After his father's untimely death, Shirou vowed to follow in his footsteps and fight for the good of the world.
Years later, Shirou lingers at his school after nightfall and comes across a battle being waged by two superhuman beings known as Servants. When one of these Servants tries to kill him, Shirou ends up summoning a Servant of his own, a knight by the name of Saber. Together, they become the final participants in the fifth Holy Grail War, a free-for-all battle carried out by seven Servants and their summoners, with the prize being a magical device that can grant any wish.
Based off the famous visual novel by Type-Moon, Fate/Stay Night chronicles the trials and challenges that Shirou faces as he enters a battle that he knew nothing about, but that may very well lead him towards the path of becoming a hero like his father… if he survives, that is. (Source: MyAnimeList)
References: MyAnimeList, Wiki, ANN