10 Anime Like Cardfight!! Vanguard [Recommendations]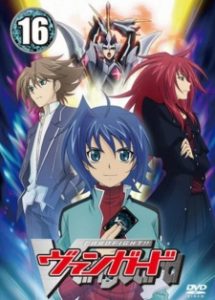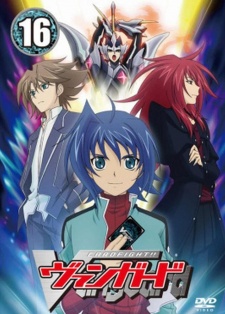 Here are my favorite picks for anime like Cardfight!! Vanguard. Keep in mind the list is in no particular order. Enjoy the recommendations!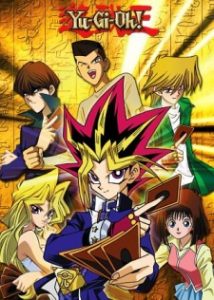 Legend says that the enigmatic Millennium Puzzle will grant one wish to whoever deciphers its ancient secrets. Upon solving it, high school student Yuugi Mutou unleashes "another Yuugi," a peculiar presence contained inside. Now, whenever he is faced with a dilemma, this mysterious alter ego makes an appearance and aids him in his troubles.
Wishing to unravel the mystery behind this strange spirit, Yuugi and his companions find themselves competing with several opponents in "Duel Monsters," a challenging card game used by people seeking to steal the Millennium Puzzle in a desperate attempt to harness the great power within. As the questions pile on, it is not long before they figure out that there is more than pride on the line in these duels. [Written by MAL Rewrite]
A mysterious organization is interested in fledging duellist Shobu Kirifuda's ability to bring Duel Master creatures to life. With the support of his friends, Shobu duels with passion, discipline, and heart as he strives to be like his father and become the next Kaijudo master. (Source: ANN)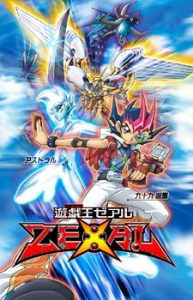 The story takes place in the near future in a city called Heartland. Tsukumo Yuma is a young duelist who strives to become the Duel Monsters champion, despite being an amateur. One day, during a duel with a school bully, a mysterious spirit called Astral appears before Yuma, and helps him to win. Astral then explains to Yuma that he is searching for his lost memories, which have been transformed into 99 "Xyz Monster" cards called "Numbers" and have been scattered across the globe. The "Numbers" have the ability to possess the duelists who own them and bring out their darkest desires. In order to recover his memories, and collect the "Numbers" cards, Astral teams up with Yuma. (Source: Wikipedia)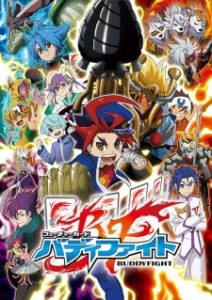 An adaptation of the Future Card Buddyfight card game.
Future Card Buddyfight takes place in a more futuristic version of today. The card game connects to a parallel universe through special cards (Buddy Rare Cards) that act as portals. They bring monsters to Earth in order for them to become buddies with humans. Through friendship and courage, they take on and fight challenges, known as Buddyfights, where people of all ages have friendly non-hurtful competitions. The main character, Gaou Mikado has just started Buddyfighting. As the story progresses, Buddyfights are seeming to become a little too real. (Source: MyAnimeList)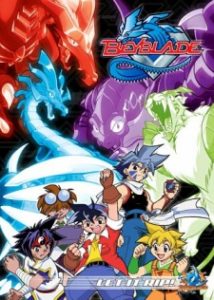 Thirteen-year-old Tyson Granger (Takao Kinomiya), along with his fellow teammates, Kai Hiwatari, Max Tate (Max Mizuhura), and Ray Kon (Rei Kon), strive to become the greatest Beybladers in the world. With the technical help of the team's resident genius, Kenny (Kyouju), and with the powerful strength of their BitBeasts, the Bladebreakers armed with their tops (AKA: Blades) attempt to reach their goal. (Source: ANN)
References: MyAnimeList, Wiki, ANN