8 Anime Like Celestial Method [Sora no Method] Recommendations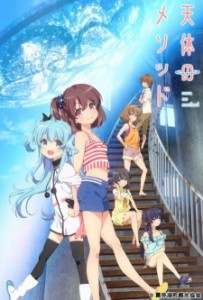 Here are my favorite picks for anime like Celestial Method. Keep in my the list is in no particular order. Enjoy the recommendations!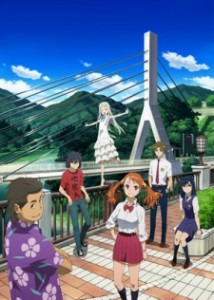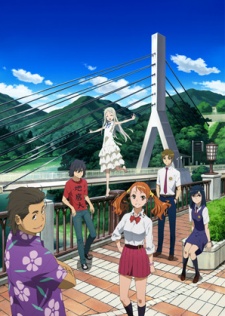 Jinta Yadomi and his group of childhood friends have become estranged after a tragic accident split them apart. Now in their high school years, a sudden surprise forces each of them to confront their guilt over what happened that day and come to terms with the ghosts of their past. (Source: NIS America)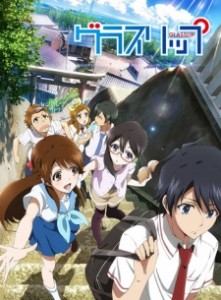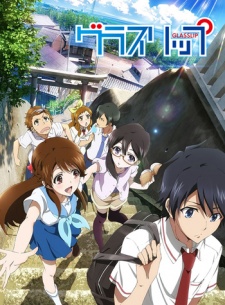 The daughter of a glass artisan family, Fukami Touko, spends relaxed days at a cafe called "Kazemichi" at a friend's house. On the summer vacation of her third year in high school. In front of them appeared a transfer student boy: Okikura Kakeru. He told Touko that he can hear the voices of the future. If someone knew in advance what their future would look like, what would they wish for? While feeling never-before-felt tremors in herself, Touko realises that she has started getting a feeling in her heart which she can't leave alone…(Source: Official website)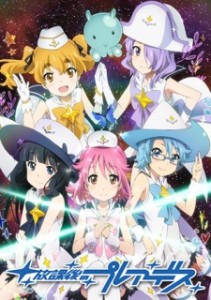 Subaru is a young girl who discovers that her best friend Aoi is part of magical group trying to gather engine fragments so that a little being from Pleiades can return to his home. Subaru considers joining them as she was chosen by the Pleiadian, president of this afterschool club.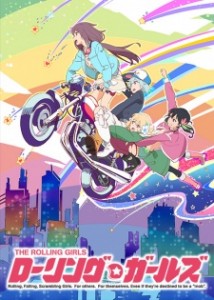 Ten years after the Great Tokyo War, each prefecture in Japan has split up into independent nations. Each nation is ruled by a prophet called "Mosa" and an army called "Mob" as they start to compete to take over other countries. Four "Mob" girls from the Saitama clan, Nozomi, Yukina, Ai, and Chiaya, are ordered by their "Mosa" to travel around Japan riding their motorcycles to mediate multiple battles between nations and clans as they emerge.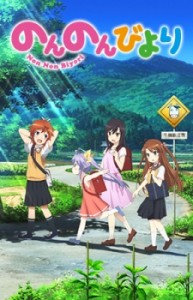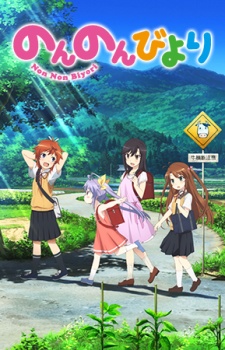 Asahigaoka might look like typical, boring countryside to most; however, no day in this village can ever be considered colorless thanks to five students of varying ages occupying the only class in the only school in town. The youngest student is first grader Renge Miyauchi, who brings an unadulterated wit, curiosity, and her characteristic catchphrase, "Nyanpasu!" Then there are the Koshigaya siblings consisting of the quiet ninth grader and elder brother Suguru, diminutive eighth grader Komari, and the mischievous seventh grader Natsumi, whose appearance may fool you at first thanks to her constantly emulating her more mature older sister. The recent arrival of Tokyo-raised fifth grader Hotaru Ichijou, who appears overdeveloped for her age and thus naturally holds an air of maturity, rounds out this lively and vibrant group of five classmates.
Based on the manga penned and illustrated by Atto, Non Non Biyori chronicles the not-so-normal daily lives of this group of friends as they engage in their own brand of fun and frolic, and playfully struggle with the realities of living in a rural area.[Written by MAL Rewrite]
Misaki, a 25-year-old woman who is soon to be married, finds an old photo taken at Tokyo Station and an old, broken pocket watch from her late father. Her father worked at Tokyo Station during his life and was a very strict man in her memory, but she saw his smile from the old photo that she's never seen before. Misaki, in attempt to have the old pocket watch repaired, discovers that a watch store existed in Tokyo Station in the past.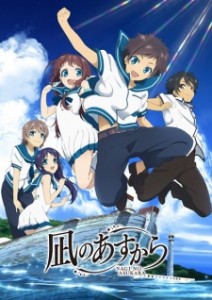 Long ago, all humans lived beneath the sea. However, some people preferred the surface and abandoned living underwater permanently. As a consequence, they were stripped of their god-given protection called "Ena" which allowed them to breathe underwater. Over time, the rift between the denizens of the sea and of the surface widened, although contact between the two peoples still existed.
Nagi no Asukara follows the story of Hikari Sakishima and Manaka Mukaido, along with their childhood friends Chisaki Hiradaira and Kaname Isaki, who are forced to leave the sea and attend a school on the surface. There, the group also meets Tsumugu Kihara, a fellow student and fisherman who loves the sea.
Hikari and his friends' lives are bound to change as they have to deal with the deep-seated hatred and discrimination between the people of sea and of the surface, the storms in their personal lives, as well as an impending tempest which may spell doom for all who dwell on the surface.[Written by MAL Rewrite]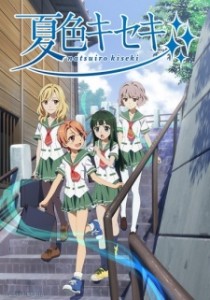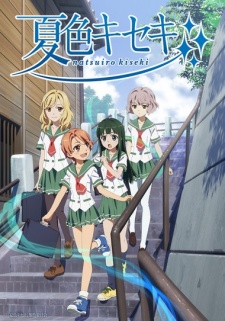 At a Shinto shrine in Shimoda, there is a large rock. It is said that if four close friends gather around the rock and all wish for the same thing, that wish will come true. As four friends, Natsumi, Saki, Yuka and Rinko, gather around the rock like they used to in their childhood, they soon find the rock can indeed grant people's wishes. With only a short amount of time before Saki is due to transfer schools, the girls spend a summer filled with magic.(Source: Wikipedia)
References: MyAnimeList, Wiki, ANN