8 Anime Like Chihayafuru 2
Here are my favorite picks for anime like Chihayafuru. Keep in my the list is in no particular order. Enjoy the recommendations!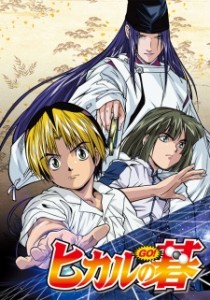 12-year-old Shindou Hikaru is just your average 6th grader. One day, while searching through his grandfather's attic, he comes across an old Go board. Upon touching the Go board, Hikaru is possessed by the spirit of Fujiwara no Sai, and continues to be haunted by him soon after. Sai was once a great Go player, who committed suicide and continued to stay in the world as a spirit desiring only to play Go once again. Finally bending to Sai's pleas, Hikaru allows Sai to play Go through himself, unknowingly attempting the first game with the young prodigy Touya Akira. Time has finally started moving, as Sai's quest for the perfect game, "The Hand of God", is set underway. Based on the manga by Yumi Hotta and Takeshi Obata.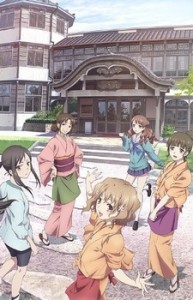 After her single mother decides to run off with a boyfriend to dodge debt collectors, the young and energetic Ohana is sent to live with her grandmother. However, her grandmother is the strict owner of a hot springs inn and requires her to work at the inn to pay for her living expenses. Although Ohana is unhappy about this situation at first, she decides to make the best of her situation and work hard. Ohana's life is suddenly filled with fun, mischief, and drama! [Written by MAL Rewrite]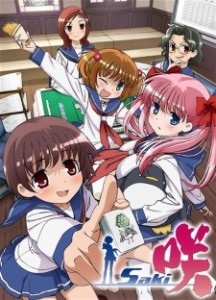 Saki Miyanaga is a high school freshman who doesn't like mahjong. Ever since she was a child, she would lose her New Year's gift money during her family mahjong game. If she won, her parents would be upset, and if she lost, well, she lost. As a result, she's learned to play in such a way that her score differential always remains ±0: not good enough to win, but not bad enough to lose. When we meet her, she's being dragged to her school's mahjong club by an old friend. How will a girl who hates mahjong, yet has become adept at the game as a result of her upbringing, survive in this environment? (Sources: ANN and AniDB)

As a child, Moritaka Mashiro dreamt of becoming a mangaka, just like his childhood hero and uncle, Tarou Kawaguchi, creator of a popular gag manga. But when tragedy strikes, he gives up on his dream and spends his middle school days studying, aiming to become a salaryman instead.
One day, his classmate Akito Takagi, the school's top student and aspiring writer, notices the detailed drawings in Moritaka's notebook. Seeing the vast potential of his artistic talent, Akito approaches Moritaka, proposing that they become mangaka together. After much convincing, Moritaka realizes that if he is able to create a popular manga series, he may be able to get the girl he has a crush on, Miho Azuki, to take part in the anime adaptation as a voice actor. Thus the pair begins creating manga under the pen name Muto Ashirogi, hoping to become the greatest mangaka in Japan, the likes of which no one has ever seen. [Written by MAL Rewrite]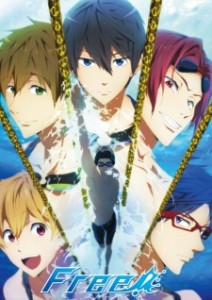 The story revolves around Haruka Nanase, a boy who has always loved to be immersed in water, and to swim in it. Before graduating from elementary school, he participated in a swimming tournament along with his fellow swimming club members, Makoto Tachibana, Nagisa Hazuki, and Rin Matsuoka. After achieving victory, each of the boys went their separate ways.
Time passed, and in the middle of their uneventful high school lives Rin appears and challenges Haruka to a match, showing Haruka his overwhelming power. Not wanting it to end like this, Haruka, gathers together Makoto and Nagisa once again and brings a new member named Rei Ryugazaki to create the Iwatobi High School Swimming Club in order to defeat Rin. (Source: ANN)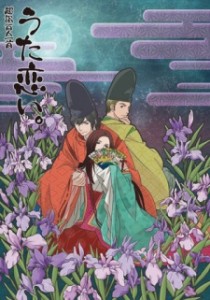 Uta Koi tells the "super-liberal interpretation" of the Hyakuninisshu anthology compiled during Japan's Heian period of 100 romantic poems from 100 different poets such as The Tale of Genji's Murasaki Shikibu.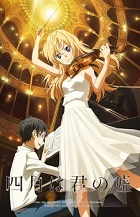 Music accompanies the path of the human metronome, the prodigious pianist Kousei Arima. But after the passing of his mother, Saki Arima, Kousei falls into a downward spiral, rendering him unable to hear the sound of his own piano.
Two years later, Kousei still avoids the piano, leaving behind his admirers and rivals, and lives a colorless life alongside his friends Tsubaki Sawabe and Ryouta Watari. However, everything changes when he meets a beautiful violinist, Kaori Miyazono, who stirs up his world and sets him on a journey to face music again.
Based on the manga series of the same name, Shigatsu wa Kimi no Uso approaches the story of Kousei's recovery as he discovers that music is more than playing each note perfectly, and a single melody can bring in the fresh spring air of April. [Written by MAL Rewrite]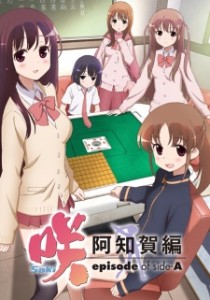 The Achiga Girls' Academy in Nara once defeated regional mahjong powerhouse Bansei High School. It advanced into the national team semifinals but lost to the eventual champion, and the mahjong club was later disbanded.
Six years later, elementary school student Shizuno Takakamo befriends transfer student Nodoka Haramura. The two eventually enter Achiga Girls', but Nodoka transfers out of the school in the second year.
When Shizuno sees Nodoka on television the following year as the national middle school individual mahjong champion, she decides to revive Achiga's mahjong club.
References: MyAnimeList, Wiki, ANN