Similar Anime Like Clannad After Story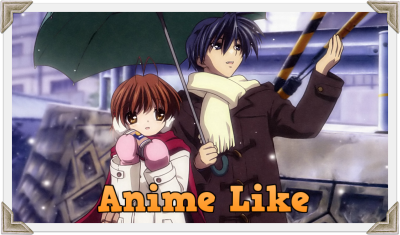 Here are my top picks for romance animes similar to Clannad: After Story. Keep in mind the list is in no particular order!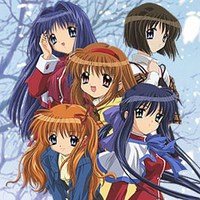 Yuichi Aizawa returns to this city after seven years. In his childhood, he often visited it, but something happend in the past which caused him to block out his memories of the events of seven years ago. On the day after he gets settled in, he meets a girl carrying a backpack with wings on it. Her name is Tsukimiya Ayu and he begins to recall the memories he had lost.
Sana Hidaka returns to his hometown after 5 years away living in Tokyo. Although there are some changes to the town, most has remained the same. On a detour to his apartments, he notices a girl in a shrine maiden outfit watching him when he visits the shrine. He finds out, the next day at school, that this girl is actually Nanaka Yatsushiro, his old childhood friend.
In a world after death, angels fight for their fate and their future. Yuri, the leader of the Shinda Sekai Sensen, rebels against the god who destined her to have an unreasonable life. On the otherhand, Tenshi, the chairperson of the student council for the world after death, battles against the SSS members. SSS members utilize armed weaponry to battle it out against the angels harnessing supernatural powers.
Yukito Kunisaki is on a journey, seeking a girl with wings who flies in the sky, as mentioned in a childhood tale. During this journey, he settles down in a small town, trying to make some money. There, he meets a strange girl named Misuzu. Misuzu quickly makes Yukito her friend and invites him to stay with her. Yukito decides to stay in the small town, and continue searching for the winged girl his mother had searched for in her life.
Despite Ryuji Takasu's gentle personality, his eyes make him look like an intimidating delinquent. Class rearrangements on his second high school year put him together with his best friend, Yusaku Kitamura, and his hidden crush, Minori Kushieda. Along with these two comes Kushieda's best friend, Taiga Aisaka. Her delicate appearance contrasts with her brutal personality. Secretly in love with Kitamura, Taiga agrees to help Ryuji with his love interest as long as he helps her get closer to hers.
Meet Louise, a budding magician. The students at the Tristein Academy call her "Zero Louise", due to her current record of zero successes with magic. In fact, her magic tends to go spectacularly wrong. Now, as an important test of her aptitude for magic, she must summon a familiar to be her servant. At this critical moment, she summons up all her magic and wishes for a familiar that is "devoted, beautiful and powerful", and gets… Hiraga Saito, an ordinary Japanese boy. It's difficult to say who is more surprised and dismayed, but the rules don't allow for second attempts. Louise is stuck with her strange familiar, and he with her.
Little Busters is an adaptation of Key's romance adventure visual novel of the same name. Riki Naoe was orphaned when his parents died, but his depression is slowly lifted when he befriends a group of kids calling themselves the Little Busters. The series takes place during his second year of high school.
Kodaka Hasegawa is a recent transfer student to St. Chronica's Academy, a Catholic high school. As with every other school he has ever attended, he finds it difficult to make friends there because of his naturally-blond hair and fierce-looking eyes, which make him look like a dangerous "yankee" to his prejudiced schoolmates. One day, Kodaka accidentally comes across the equally solitary and very abrasive Yozora Mikazuki while she converses with her imaginary friend Tomo. Realizing that neither of them have any social lives, they decide that the best way to improve their situation is to form a club: the Neighbor's Club precisely intended to make friends and learn social skills.
There you have it! Hopefully some of these will peak your interest!
References: