8 Anime Like Code Geass: Lelouch of the Rebellion [Code Geass: Hangyaku no Lelouch] [Recommendations]
Lelouch Lamperouge, exiled prince of Britannia, has found himself in a crossfire between two nations. He escaped but then he somehow found a giant robot known as  Geass, the "Power of Kings." He'll use this weapon and get revenge on those who wronged him once and for all.
This is a superb series, with great looking animation, good in-depth characterization, and awesome writing. I bet you want at least 8 more series that are similar to this show. Well, I'm a nice guy so this is for you kids out there 8 Anime Like Code Geass: Lelouch of the Rebellion [Code Geass: Hangyaku no Lelouch]
Eureka Seven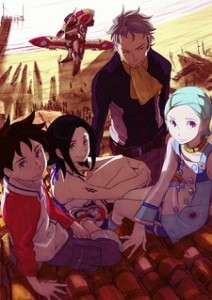 The well most talked about anime on this site.
One night, Renton Thurston whole life change once a giant robot crashes through his garage. And inside the mechanical colossus is a young girl piloting it. As soon as trouble hits the fan, Renton becomes the co-pilot and his adventure has just begun.
Again, this series has been featured on many lists on this site. So if that's not a sign to watch it, I don't know what is.
Darker than Black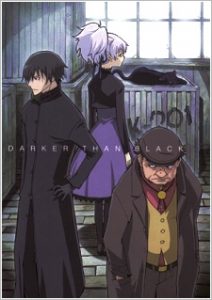 Now, a show that I haven't wrote about in a long time.
It has been 10 years since Heaven's Gate appeared in South America and Hell's Gate appeared in Japan. Each gate having their own Contractor.
Chief Misaki Kirihara finds herself at odds with the infamous Contractor Hei, also known as "Black Reaper." During of which Hei undertakes missions for the mysterious and ruthless Syndicate while slowly peeling back the dark layers covering a nefarious plot that threatens the very existence of the Contractors.
This series may not grab you from the get-go but if you still with it, it is surprising a great show.
Gungrave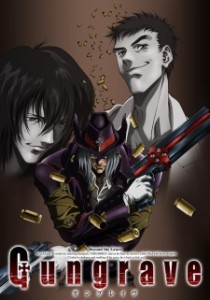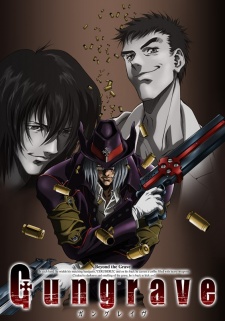 Two for two, on shows that I've written, a long time ago.
Two friends, Bradon Heat and Harry MacDowel, have been very close throughout their childhood, but when they join a mafia syndicate known as the Millennion things start to change.
Harry has ambitions to raise up in the ranks and one day replace the boss known as Big Daddy as the supreme leader of Millennion, while Brandon only wants to support his friend and be able to be with his love once more.
It's been a long time but this is without a doubt a great series to watch.
 C: The Money of Soul and Possibility Control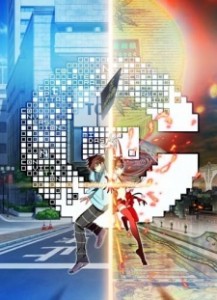 Okay, it's more of a strange concept that they take very serious within the show and not make it into a joke.
Wanting just to live a normal stable life, Kimimaro seems he won't get that chance until he wins in a tournament. He's now in a mysterious realm called the Financial District where he must fight others and if he loses, he loses his whole future.
Again, a very strange concept but I will say they did pull it off. It was a pretty good anime, and definitely worth your time.
Durarara!!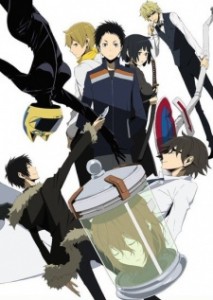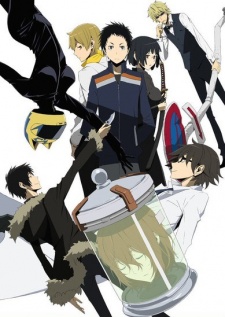 Mikado Ryuugamine has always longed to be in the big city of Tokyo. He has finally got the chance of going, thanks to his friend invitation , and on his first day, he got to see the mysterious black rider, who's been very infamous in Tokyo as of late. Although there are things that don't seem as they appear to be and something is going in the city of Tokyo that seems to be involved with the black rider.
Very good music, great animation, and just a superb anime to watch.
Baccano!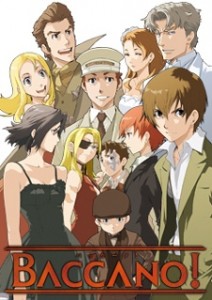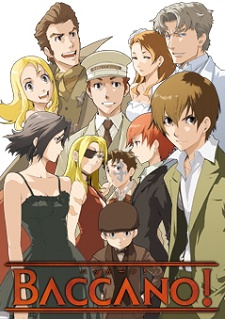 During the early 1930s in Chicago, the transcontinental train, Flying Pussyfoot, is starting its legendary journey. But what everyone on board doesn't realize is that there's about to be a massacre that will be remembered in history.
This series is one of the rarest time in that anime that can merge comedy, suspense, action and even a little romance, without sacrificing animation or sound quality.
91 Days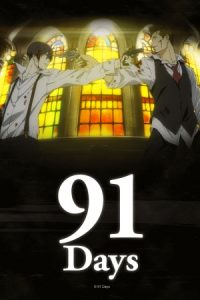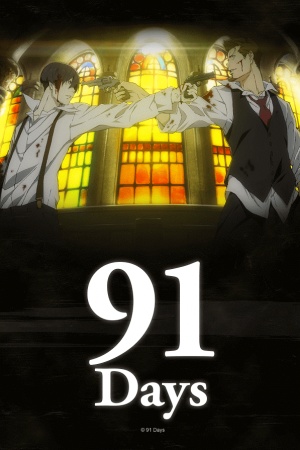 Avilio returns to the town known as Lawless, where his family been gun down during a dispute with a rival mafia gang. One day, Avilio receives a letter from a mysterious sender, telling him to get the revenge he desperately deceives.
He knows who killed his family and once everything is set in place, it's going to be a bloodbath after he's done killing everyone in his way.
It's been way too long since I wrote about this anime as well. You have to watch it if you haven't by now.
Classroom☆Crisis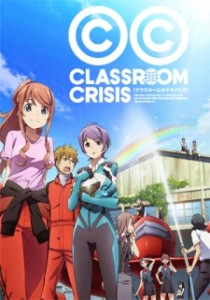 In the far distance future, where we are able to colonize mars, it's there that a group of geniuses in the A-TEC division is working on a rocket called the X-2. Unfortunately for them, the newly appointed chief of A-TEC, is there to shut down the program. They quickly work on the X-2 but there seem to be something more notorious going inside the corporation that they are working for.
You already know that this show is a must watch. So stop stalling and watch it already!