7 Anime Like Concrete Revolutio: Choujin Gensou [Recommendations]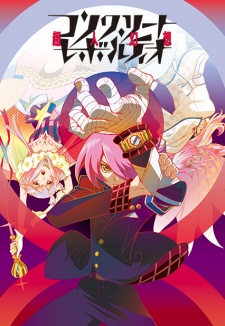 Here are my favorite picks for anime like Concrete Revolutio: Choujin Gensou. The list is in no particular order. Enjoy!
The city of Tachikawa is protected by super fighting humans known as Gatchaman, warriors equipped with special reinforced suits that are powered by NOTE; spiritual powers manifested from living beings. Hajime Ichinose, a 16 year old energetic high school girl who is obsessed with collecting day planners and stationary, is selected to become a Gatchaman. She is tasked with fighting against a mysterious alien life form known as MESS, but due to the nature of her personality she doesn't take her duties seriously. Yet her irresponsible actions end up doing more good than harm, much to the dismay of one other Gatchaman fighter.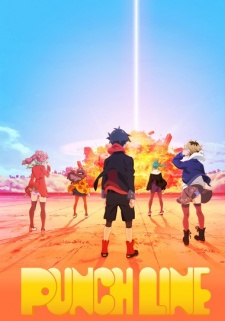 High schooler Yūta Iridatsu has experienced "astral projection" i.e. his spirit has been separated from his body. He woke up in a mansion named Koraikan and met a cat spirit named Chiranosuke, who told him "You must find the Sacred Tome of Koraikan in order to return to your physical body." While searching through corridors of Koraikan, Yūta bumped into underpants of its female residents, and doing so would, eh, create some big trouble for planet Earth.
One-Punch Man is a super hero who has trained so hard that his hair has fallen out, and who can overcome any enemy with one punch. However, because he is so strong, he has become bored and frustrated with winning all his battles so easily.
Hidden within Kyoto is the "mirror capital" where youkai and humans live together and no one ever dies. It is protected by three people – Kurama, Yase, and Myoue – as they await the return of their parents, Myoue Jonin and Koto. One day a young girl named Koto (same name, different spelling) and her little brothers A and Un wander into the city from a different dimension looking for her mother. A mecha-geek with red eyes, it's not immediately clear whether she's human or youkai. Her arrival upsets the long peace that had ruled the city.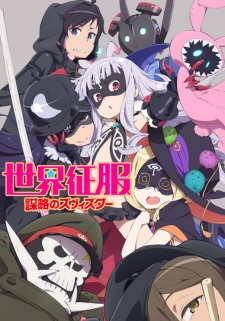 Junior High student Jimon Asuta is in a fix. He had a big fight with his dad and was kicked out of the house. With no money and no place to live he shares the last of the food with an unusual little girl he encounters. It turns out she is Venera the Great, the leader of the secret organization Zvezda and committed to conquering the world. At first he thinks it is just a little girl's fantasy, but strange events with weird technology soon prove that Zvezda is, in fact, for real.
10 years after the Great Tokyo War, each prefectures in Japan had split up into independent nations. Each nations are ruled by a prophet called "Mosa" and an army called "Mob" as they start to compete to take over other countries. Four "Mob" girls from the Saitama clan, Nozomi, Yukina, Ai, Chiaya are ordered by their "Mosa" to travel around Japan riding their motor cycles to mediate multiple battles between nations and clans as they emerge.
After the murder of Luna, the robot society that rules the planet starts to rust and decay. Death and despair spread through the land like wildfire. The only one unaffected by the affliction that becomes known as "The Ruin" is Luna's assassin, Casshern. Unable to remember if he really triggered this capital sin against the entire mechanized civilization, Casshern embarks on a journey to unravel the mystery that connects him, Luna, and the plague.
References: Wiki, ANN, My AnimeList