9 Anime Like Cuticle Detective Inaba [Cuticle Tantei Inaba]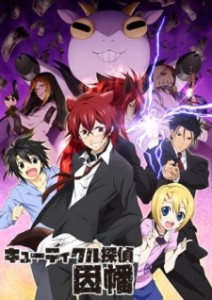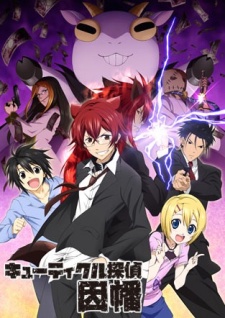 Here are my favorite picks for anime like Cuticle Tantei Inaba. Keep in my the list is in no particular order. Enjoy the recommendations!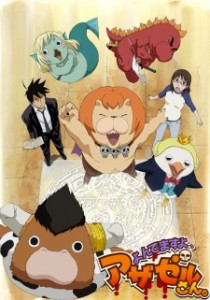 Akutabe is a detective who summons devils to solve the troubles of his clients. One day, a low class devil Azazel Atsushi is summoned by Akutabe and is used harshly by him and his assistant Rinko.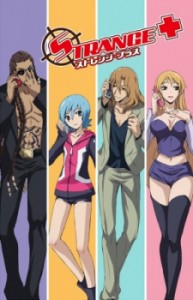 Kou comes to a slum neighborhood in search of his elder brother Takumi and finds him to have become the head of a private detective firm. Kou is drafted by Takumi to do errands and chores in the detective firm, and they come to meet various interesting people… (Source: MAL News)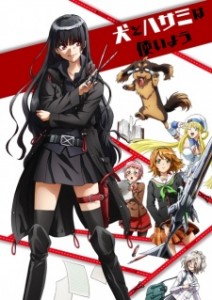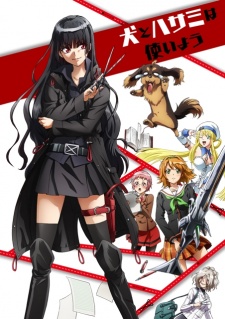 The absurd mystery comedy centers around Harumi Kazuhito, a high school boy who is obsessed with reading books. One day, he is killed in the middle of a robbery—and resurrected as a dachshund dog. Unable to read in his new form, the hapless Kazuhito now belongs to Natsuno Kirihime, who is both a sadistic girl who uses scissors like a weapon and his favorite author. (Source: ANN)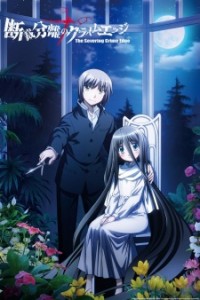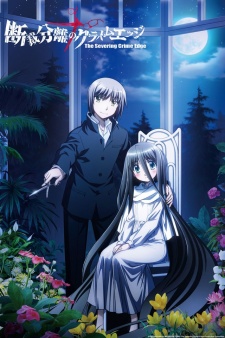 Haimura Kiri is a seemingly ordinary boy with one slight problem: he is obsessed with cutting other people's hair. One day he meets Mushiyanokouji Iwai, the "Hair Queen" who cannot cut her hair because of an inherited curse. Kiri finds out that his scissor, "Dansai Bunri no Crime Edge" is the only thing that can cut them. But little did he know that their meeting sparked the start of an old murder game to kill the "Hair Queen" using the cursed killing tools, the "Killing Goods." Can Kiri protect Iwai from the Killing Goods Owners? Let the game begin! (Source: MU)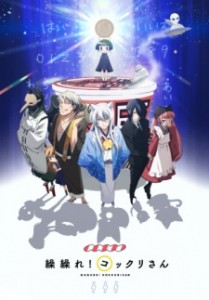 Kohina Ichimatsu, the self-proclaimed doll, called out the fox ghost Kokkuri-san with a suspicious incantation! But it was a story of the past where Kokkuri-san was able to answer any question you had. Nowadays, it relies on a certain search engine, but is actually bad at anything digital. He was going to possess Kohina, but got worried about her living all alone and devotes himself to do chores as if he was her mother. On top of that, the dog ghost Inugami who is infatuated with Kohina and the old good-for-nothing supernatural raccoon dog Shigaraki decide to root themselves with her as well! (Source: Crunchyroll)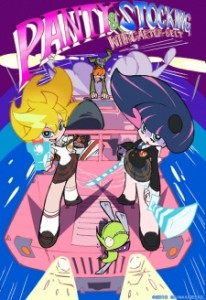 Panty and Stocking—the Anarchy Sisters—are two nasty-ass angels who got booted from the pearly gates for being foul-mouthed bitches! Now they spend their nights blowing up ghosts in the seedy abyss between Heaven and Earth. Panty likes sex, Stocking likes sweets, their afro-sporting main man Garter Belt has a fetish we can't mention. Together, they're turning the mean streets of Daten City into a buffet of bodily fluids. Ghosts don't stand a chance against their lingerie of mass destruction, and if this debaucherous duo can collect enough Heaven Coins, they just might get their halos back. It's a slim chance in hell, but anything can happen when you're rolling commando, especially with Panty and Stocking! (Source: FUNimation)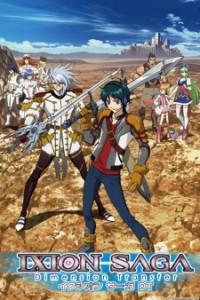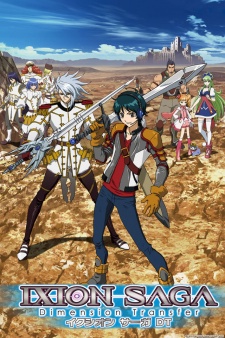 The game and anime follow Kon Hokaze, a boy who embarks on a journey from our world to an alternate world known as Mira, which is full a mysterious energy known as Alma. After saving Princess Ecarlate from attackers, he soon finds himself in the middle of a struggle around Alma.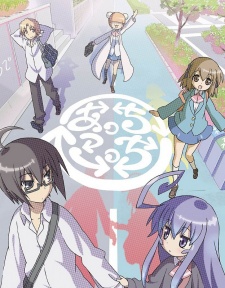 Everyone has a circle of friends they hang out with. But even within a small group there are smaller groups of friends, best friends and, here's where it gets complicated, boyfriends and girlfriends. Sometimes relationships just develop in a way where you're not exactly sure what you are to the other person. Which is the problem Tsumiki has when it comes to Io. Io's as tall and easygoing as Tsumiki is short in both temper and stature, but he also seems to be totally clueless about how she's starting to feel. Yet, at times, he's almost too affectionate. It's just confusing and irritating. And their prankster friends Mayoi and Sakaki aren't much help. Especially Mayoi, as it gives her one more thing to tease Tsumiki over. Hime, the fifth member of their usual gang of five isn't much better, because she's not really well connected to reality anyway. Which leaves Tsumiki stuck in a quandary. Are she and Io just best friends? And is it worth risking that for what Tsumiki wants? (Source: Sentai Filmworks)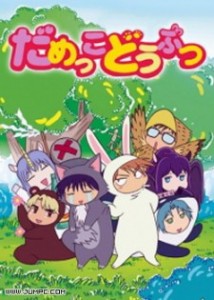 Uruno, a useless wolf, is on the road searching for a new place to call home. He soon comes upon a whole forest full of "useless animals"– that is, animals that don't live up to their species' usual character. After a short fight with the smoking, bad-tempered rabbit, Usahara, Uruno decides that he wants to move on… but changes his mind upon meeting Chiiko, a clumsy cheetah girl. It's love at first sight for Uruno, and after deciding to stay for her, he continues to hope that even though he's a good-for-nothing, he'll win her over someday. That is, if living with the other strange residents of the forest– including the aformentioned smoking rabbit, a sake-drinking unicorn, a near-sighted eagle, an orca that cannot swim, and a shy pegasus –doesn't get to him first.
References: MyAnimeList, Wiki, ANN