8 Anime Like D. Gray-man (Hallow)[Recommendations]
Creatures from your deepest darkest nightmares are killing people. A chosen one that can use special abilities has been awakened. And a powerful being is summoning demons and monsters alike so they can rule the earth.
It can only mean one thing: Sam and Dean Winchester is going to take Satan on again! No, of course not, it means a list of some great animes. And here's one that you may have heard about before, D. Gray-man.
Allen Walker joins an organization called the Black Order, a group whose mission is to fight the Millennium Earl and ruin his plot to destroy the world. He will use his weapon known as the "Innocence" to take down the Millennium Earl, once and for all.
Note: It's sequel D. Gray-man Hallow is also worth watching!
The creature designs they have on this series is just haunting, to say the least. It's really good stuff, especially that Millennium Earl, he's a creeper. So to give you the same goodness of this series, here are 8 Anime Like D. Gray-man.
Tegamibachi Reverse (Tegami Bachi: Letter Bee Reverse)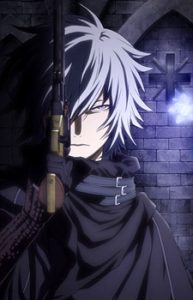 After that dark and horrifying anime, let's put our focus on something a little lighter but not to the point of being kiddish.
Lag has been shunned by the Bee Hive because he learned of their secrets and wanted to reveal them to the world. Now he takes vengeance upon them with his team. The Hive will know not to ever mess with Lag ever again.
This anime has well-built characters and a story that's both enjoyable and stimulating. You should definitely watch this anime.
11 Eyes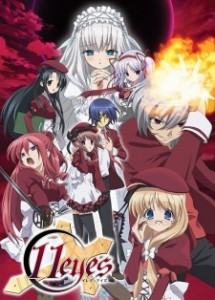 A group of six young people must face a strange new world they've been put in. What sorts of creatures they will discover and will either of them survive or will they perish?
11 Eyes kept me excited for each episode. Before I knew it was already over. If you haven't watched it then do it right now.
Nurarihyon no Mago (Nura: Rise of the Yokai Clan)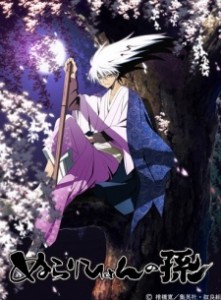 This is the opposite of Inuyasha, in which the character Inuyasha was an evil demon who became good over time. In this anime, Rikuo is someone who's good at the beginning of the anime.
Rikuo Nura just wants to live a normal life but his grandfather insists he take over the Yokai clan as the leader and embrace his demon side. It seems he may not have a choice in the matter when demons are targeting his human friends and family. Rikuo will show them all not to mess with the Yokai clan.
Overall, this anime is a fantastic and it's only getting better.
Kaze no Stigma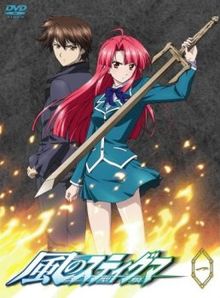 Yagami Kazuma is the culprit of a series of murders of the Kannagi family. His motivation for doing it is that he was banished from the family four years ago. He claims he hasn't done it since he only arrived not too long ago. Now an all-out war has begun with Yagami and they will soon regret they ever banished Yagami.
Magic and action is the best combination since peanut butter and chocolate. You must watch this series, it's that good.
Ga-Rei-Zero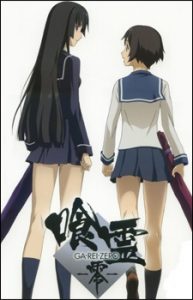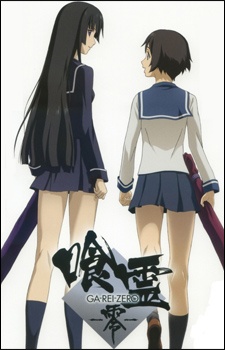 This is an anime that you can say has everything.
Yomi and Kagura are in an agency that specifically fights against the supernatural, that other normal people can't see. As they continue on, one of them doesn't seem what they appear to be.
Definitely one of the best animes I've ever seen. It had everything I love; a little love, drama, and action. It's awesome and I recommend it for anyone to watch.
Nabari no Ou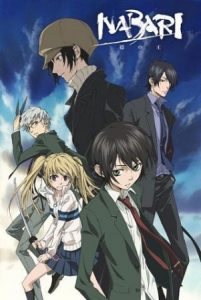 Rokujou Miharu is a 14-year old who's the bearer of a powerful ninja technique which he doesn't really care for. He gets attacked by ninjas that want to learn his ninja technique to become powerful rulers. In order to protect himself he reluctantly registers to join a ninja group.
It's an anime with ninjas and it's awesome as heck. It has great action, the main character which personally I do really like, and the animation I would even say is beautiful to watch.
Goulart Knights: Evoked the Beginning Black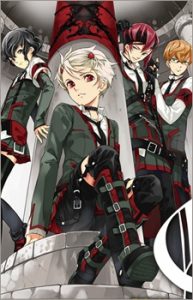 Now this is very unusual since this particular series only has one episode. And the run time is the same length of a normal anime episode.
A special group called the "Goulart Knights," fight against strange creatures known as "Archon." The Goulart Knights have these magical powers to fight off the Archon. One night a blonde is being attacked by the Archon and it's up to the Knight to save the day.
Although there is something strange about the girl as they will soon find out.
This is like if you mix both Power Rangers and Sailor Moon and you get something that is worth the time to watch, on so many levels.
Makai Ouji: Devils and Realist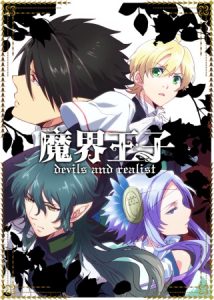 When he found out that his uncle lost his possessions after his business failed, William desperately looks for something to sell in order to make sure the family won't be tarnished. In doing so, he accidently summons a devil, who tells William that he can choose the acting ruler of the demon.
I was frantically awaiting a new release every week. This anime will guarantee to make you laugh and maybe even cry. Overall, you have to watch this right away.