6 Anime Like Dance with Devils [Recommendations]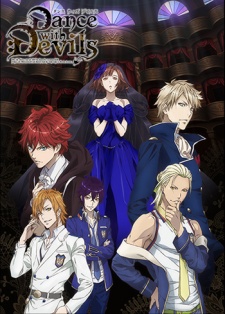 Here are my top picks for anime like Dance with Devils. Keep in mind the list is in no particular order. Enjoy the recommendations.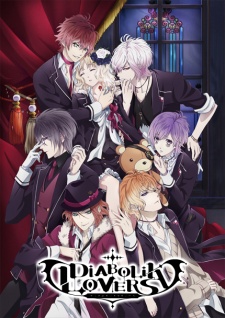 Yui Komori used to see dead people. But as troubling as past glimpses of spirits, poltergeists, and psychic phenomena may have been, they pale into insignificance compared to what she's about to discover once she's forced to transfer to a new school. Because it turns out that her own history is very different from what she thought it was, and she has a very different kind of family waiting for her.
Now she'll be sharing her living space with six very attractive young men, though not a single one is human. And while her new dorm mates may be brothers, and their attraction to her involves her bloodline, "brotherly" is the last word to describe their intentions. In moving from her father's church to becoming the object of six blood lusting young vampires' affections, Yui will undergo the most shocking, soul ripping and draining experience any teenage girl could imagine in her wildest fantasies… or most salacious nightmares. (Source: Sentai Filmworks)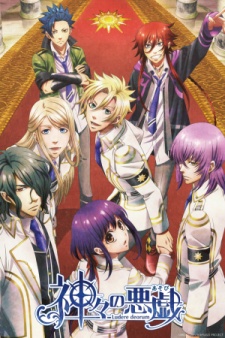 A young high school girl named Kusanagi Yui wakes up one day in a school for gods. There she learns that she was summoned by the god Zeus, who wants her help to show the meaning of being a human to the young gods as well as help bringing the human and the divine worlds closer together.
The story revolves around William, an aristocratic family's progeny with rare intellect. One day, his uncle lost his possessions after his business failed. Fearing that his family's name has been tarnished, William returns home and searches with his family's butler for anything that can be converted into cash. A search of the premises yields an underground room left by an ancestor. In the room is a magical seal, and William unintentionally summons a devil. The summoned devil tells William his name Dantalion, and reveals that William is the designator who can choose the acting ruler of the demon world.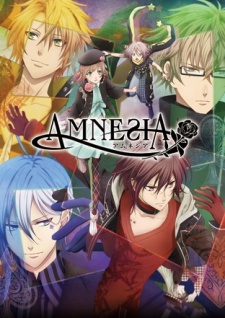 This story takes place in a fictional town, in a fictional country, in a fictional world. One morning, a young lady awakens to find that she has lost all her memories prior to that morning. Her life, her relationships, her very name—all gone. All that's left is a cell phone with numbers and names she doesn't recognize and Orion, a young boy that only she appears to be able to see. With Orion's guidance, she struggles to make sense of herself, a boyfriend she doesn't know and the thousand and one little things that make up a daily life. But with no memories left, the only alternative is to forge new ones, even if that means leaving old loves behind. (Source: Sentai Filmworks)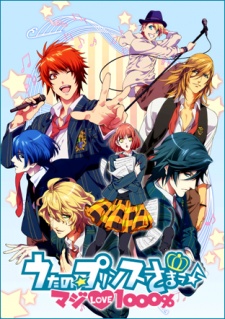 With dreams of becoming a composer and someday writing a song for her favorite idol, Haruka enters the Saotome Academy, a prestigious performing arts school. If successful there, she'll be able to join the Shining Agency after graduation. However, it won't be so easy when Haruka is already surrounded by potential idols and composers. On top of that, her homeroom teacher is a current idol, the headmaster was a record-breaking singer, and the academy itself is a chaotic place where anything can happen. Which prince of song will be paired up with Haruka?! Uta no Prince Sama is an exciting, coming-of-age romantic comedy that will be like sweet music to your eyes and ears!  (Source: NicoNico)
Yuki's earliest memory is of a stormy night in winter, wherein she was attacked by a vampire… And then rescued by another. Now 10 years later, Yuki Cross, the adopted daughter of the headmaster of Cross Academy, has grown up and become a guardian of the vampire race, protecting her savior, Kaname, from discovery as he leads a group of vampires at the elite boarding school. But also at her side is Zero Kiryu, a childhood friend who's hatred for the creatures that destroyed everything he held dear, is now determined never to trust them. This coexisting arrangement seems all well and good, but have the vampires truly renounced their murderous ways, or is there a darker truth behind their actions. Is Kaname's infatuation with Yuki the beginning of a forbidden romance, or is it something in her forgotten past that draws him to her. Because in this world of secrets, nothing is as it seems. And the price of misplaced trust may even be worse than death.
References: Wiki, ANN, MyAnimeList