7 Anime Like Danganronpa: The Animation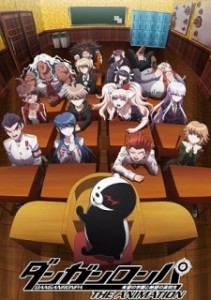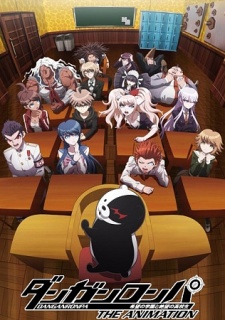 Here are my favorite picks for anime like Danganronpa: The Animation. Keep in my the list is in no particular order. Enjoy the recommendations!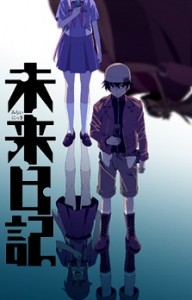 Mirai Nikki is focused around the main character, 15 year-old Yukiteru Amano, who is a bit more submissive than your average teenager. Yukiteru even has a habit of conversing with imaginary friends through his cellphone, in a record he calls his diary. Despite Yukiteru's lack of social skills, he inadvertently gets thrown into a relationship with Yuno Gasai, a very passionate girl of similar age that attends his school. The characters' impending collaboration is forced by the take-off of the story's setting theme, a survival game.
Yukiteru and Yuno confront their connection and contemplate working together in the midst of this survival game upon being connected to each other in an interesting and subtlety disturbing way. There are 12 total combatants, including Yukiteru and Yuno. They are all given special diaries that possess unique powers to assist the individual regarding their survival chance. This survival game is conducted and monitored by God himself and the winner shall ascend to his throne, becoming the universe's new one-and-only god. There is but one victor. Who will be this world's champion? Watch as these combatants fight for survival and a chance at godhood.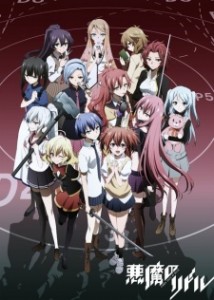 The story is set at Myoujou Academy, a private girls' boarding school. The 10th year's Kurogumi class has 12 assassins with their sights on one target, Haru Ichinose. Tokaku Azuma is a recent transfer student who is also targeting Ichinose, but she gradually develops feelings for Ichinose. (Source: ANN)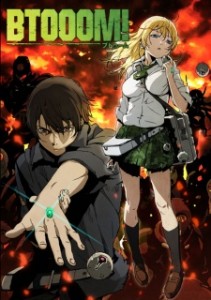 In the blink of the mind's eye, Ryouta Sakamoto suddenly finds himself transported from playing the hit Btooom! video game to being stranded on a mysterious island, equipped with a day's worth of provisions, a bag of bombs, a strange crystal embedded in his left hand and a huge gaping hole in his memory. But it doesn't take long to figure out what's going on, especially after the first person Ryouta meets tries to kill him. Someone is attempting to recreate the ultra-violent Btooom! game in real life, and the island has been filled with an army of other unwilling players, each armed with one of the multiple variants of explosive weapons called BIM. Fortunately, Ryouta's an ace Btooom! player, but this insane version of the game has no reset switch or second lives, and there's only one way off the island: kill seven other people before they can kill you! Can Ryouta repurpose his game based skills fast enough to survive?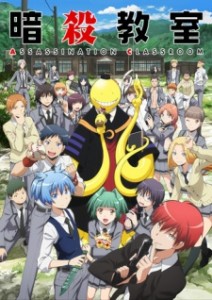 When a mysterious creature chops the moon down to a permanent crescent, the students of class 3-E of Kunugigaoka Middle School find themselves confronted with an enormous task: assassinate the creature responsible for the disaster before Earth suffers a similar fate. However, the monster, dubbed Koro-sensei (the indestructible teacher), is able to fly at speeds of up to Mach 20, which he demonstrates freely, leaving any attempt to subdue him in his extraterrestrial dust. Furthermore, the misfits of 3-E soon find that the strange, tentacled beast is more than just indomitable—he is the best teacher they have ever had!
Adapted from the humorous hit manga by Yuusei Matsui, Ansatsu Kyoushitsu tells the story of these junior high pupils as they polish their assassination skills and grow in order to stand strong against the oppressive school system, their own life problems, and one day, Koro-sensei. [Written by MAL Rewrite]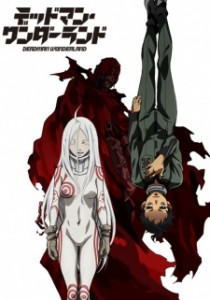 Ganta is the only survivor after a mysterious man in red slaughters a classroom full of teenagers. He's framed for the carnage, sentenced to die, and locked away in the most twisted prison ever built: Deadman Wonderland. And then it gets worse.
At Deadman Wonderland, convicts are forced into brutal deathmatches for the amusement of the masses, the cheers of the crowd drowning out the screams of the dismembered. Even when Ganta befriends Shiro, an unusual female inmate, his dark fate crushes all hope—until he discovers the strange ability to wield his spilled blood as a weapon. Ganta learns his new skill might be related to the murderous man in red and uncovers disturbing secrets that could expose those who stole his freedom. He's determined to see justice served—but first he'll have to fight for his life in a prison that holds a million ways to die. (Source: FUNimation)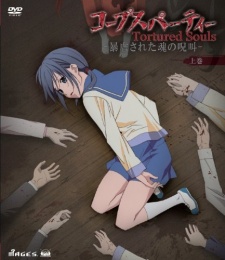 The story is set in Heavenly Host Elementary School, an elementary school that was torn down following the murders and disappearances of several of its staff and students. By the start of the story, another school called Kisaragi Academy has been built over the elementary school site. One night, a group of students from Kisaragi are telling ghost stories when a sudden earthquake transports them to another dimension where Heavenly Host Elementary still exists and is haunted by the ghosts of the school's murdered children. The students of Kisaragi Academy try to find their way home and survive the other mysterious forces that haunt the school. (Source: Wikipedia, edited)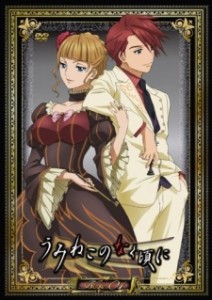 Considered as the third installment in the highly popular "When They Cry" series by 07th Expansion, Umineko no Naku Koro ni takes place on the island of Rokkenjima, owned by the immensely wealthy Ushiromiya family. As customary per year, the entire family is gathering on the island for a conference that discusses the current financial situations of each respective person. Because of the family head's poor health, this year involves the topic of the head of the family's inheritance and how it will be distributed.
However, the family is unaware that the distribution of his wealth is the least of Ushiromiya Kinzo's (family head) concerns for this year's family conference. After being told that his end was approaching by his longtime friend and physician, Kinzo is desperate to meet his life's true love one last time: the Golden Witch, Beatrice. Having immersed himself in black magic for many of the later years in his life, Kinzo instigates a ceremony to revive his beloved upon his family's arrival on Rokkenjima. Soon after, a violent typhoon traps the family on the island and a string of mysterious murders commence, forcing the eighteen people on the island to fight for their lives in a deadly struggle between fantasy and reality. [Written by MAL Rewrite]
References: MyAnimeList, Wiki, ANN