10 Anime Like Deadman Wonderland [Recommendations]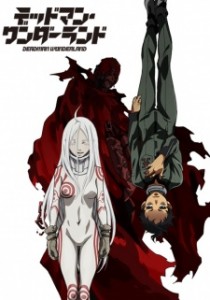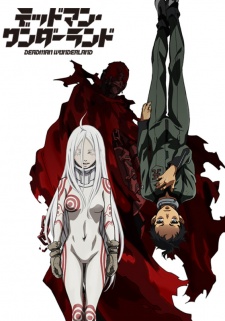 Here are my favorite picks for anime like Deadman Wonderland. Keep in mind the list is in no particular order. Enjoy the recommendations!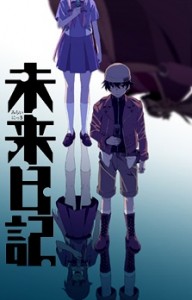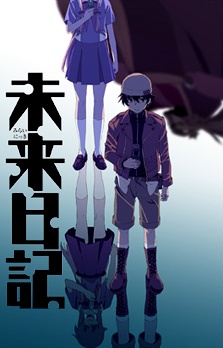 Lonely high school student, Yukiteru Amano, spends his days writing a diary on his cellphone, while conversing with his two seemingly imaginary friends Deus Ex Machina, who is the god of time and space, and Murmur, the god's servant. Revealing himself to be an actual entity, Deus grants Yukiteru a "Random Diary," which shows highly descriptive entries based on the future and forces him into a bloody battle royale with 11 other holders of similarly powerful future diaries.
With the last person standing designated as the new god of time and space, Yukiteru must find and kill the other 11 in order to survive. He reluctantly teams up with his obsessive stalker Yuno Gasai (who also possesses such a diary), and she takes it upon herself to ensure his safety. But there's more to the girl than meets the eye, as she might have other plans for her unrequited love. [Written by MAL Rewrite]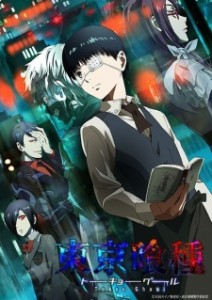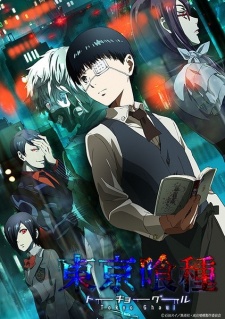 Tokyo has become a cruel and merciless city—a place where vicious creatures called "ghouls" exist alongside humans. The citizens of this once great metropolis live in constant fear of these bloodthirsty savages and their thirst for human flesh. However, the greatest threat these ghouls pose is their dangerous ability to masquerade as humans and blend in with society.
Based on the best-selling supernatural horror manga by Sui Ishida, Tokyo Ghoul follows Ken Kaneki, a shy, bookish college student, who is instantly drawn to Rize Kamishiro, an avid reader like himself. However, Rize is not exactly who she seems, and this unfortunate meeting pushes Kaneki into the dark depths of the ghouls' inhuman world. In a twist of fate, Kaneki is saved by the enigmatic waitress Touka Kirishima, and thus begins his new, secret life as a half-ghoul/half-human who must find a way to integrate into both societies. [Written by MAL Rewrite]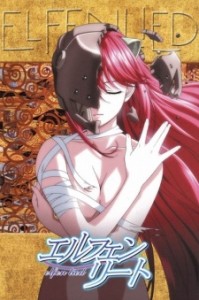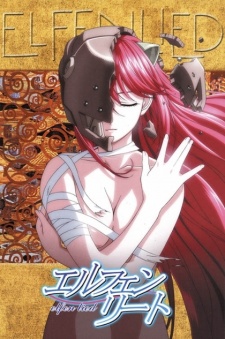 Lucy is a special breed of human referred to as "Diclonius," born with a short pair of horns and invisible telekinetic hands that lands her as a victim of inhumane scientific experimentation by the government. However, once circumstances present her an opportunity to escape, Lucy, corrupted by the confinement and torture, unleashes a torrent of bloodshed as she escapes her captors.
During her breakout, she receives a crippling head injury that leaves her with a split personality: someone with the mentality of a harmless child possessing limited speech capacity. In this state of instability, she stumbles upon two college students, Kouta and his cousin Yuka, who unknowingly take an injured fugitive into their care, unaware of her murderous tendencies. This act of kindness will change their lives, as they soon find themselves dragged into the shadowy world of government secrecy and conspiracy. [Written by MAL Rewrite]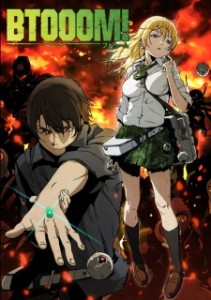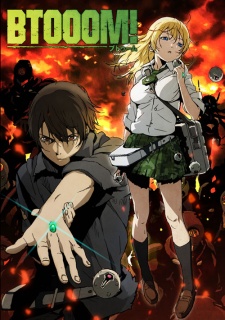 In the blink of the mind's eye, Ryouta Sakamoto suddenly finds himself transported from playing the hit Btooom! video game to being stranded on a mysterious island, equipped with a day's worth of provisions, a bag of bombs, a strange crystal embedded in his left hand and a huge gaping hole in his memory. But it doesn't take long to figure out what's going on, especially after the first person Ryouta meets tries to kill him. Someone is attempting to recreate the ultra-violent Btooom! game in real life, and the island has been filled with an army of other unwilling players, each armed with one of the multiple variants of explosive weapons called BIM. Fortunately, Ryouta's an ace Btooom! player, but this insane version of the game has no reset switch or second lives, and there's only one way off the island: kill seven other people before they can kill you! Can Ryouta repurpose his game based skills fast enough to survive? (Source: MyAnimeList)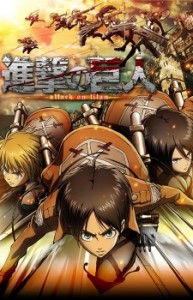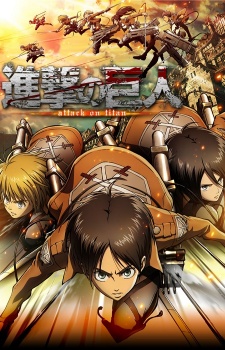 Centuries ago, mankind was slaughtered to near extinction by monstrous humanoid creatures called titans, forcing humans to hide in fear behind enormous concentric walls. What makes these giants truly terrifying is that their taste for human flesh is not born out of hunger but what appears to be out of pleasure. To ensure their survival, the remnants of humanity began living within defensive barriers, resulting in one hundred years without a single titan encounter. However, that fragile calm is soon shattered when a colossal titan manages to breach the supposedly impregnable outer wall, reigniting the fight for survival against the man-eating abominations.
After witnessing a horrific personal loss at the hands of the invading creatures, Eren Yeager dedicates his life to their eradication by enlisting into the Survey Corps, an elite military unit that combats the merciless humanoids outside the protection of the walls. Based on Hajime Isayama's award-winning manga, Shingeki no Kyojin follows Eren, along with his adopted sister Mikasa Ackerman and his childhood friend Armin Arlert, as they join the brutal war against the titans and race to discover a way of defeating them before the last walls are breached. [Written by MAL Rewrite]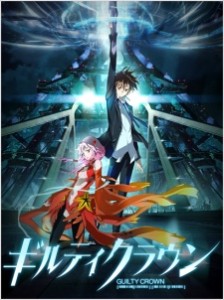 Japan, 2039. Ten years after the outbreak of the "Apocalypse Virus," an event solemnly regarded as "Lost Christmas," the once proud nation has fallen under the rule of the GHQ, an independent military force dedicated to restoring order. Funeral Parlor, a guerilla group led by the infamous Gai Tsutsugami, act as freedom fighters, offering the only resistance to GHQ's cruel despotism.
Inori Yuzuriha, a key member of Funeral Parlor, runs into the weak and unsociable Shuu Ouma during a crucial operation, which results in him obtaining the "Power of Kings"—an ability which allows the wielder to draw out the manifestations of an individual's personality, or "voids." Now an unwilling participant in the struggle against GHQ, Shuu must learn to control his newfound power if he is to help take back Japan once and for all.
Guilty Crown follows the action-packed story of a young high school student who is dragged into a war, possessing an ability that will help him uncover the secrets of the GHQ, Funeral Parlor, and Lost Christmas. However, he will soon learn that the truth comes at a far greater price than he could have ever imagined. [Written by MAL Rewrite]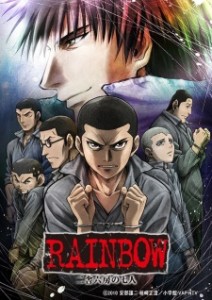 Japan, 1955: Mario Minakami has just arrived at Shounan Special Reform School along with six other teenagers who have been arrested on serious criminal charges. All assigned to the same cell, they meet older inmate Rokurouta Sakuragi—a former boxer—with whom they establish a close bond. Under his guidance, and with the promise that they will meet again on the outside after serving their sentences, the delinquents begin to view their hopeless situation in a better light.
Rainbow: Nisha Rokubou no Shichinin follows the seven cellmates as they struggle together against the brutal suffering and humiliation inflicted upon them by Ishihara, a sadistic guard with a grudge on Rokurouta, and Gisuke Sasaki, a doctor who takes pleasure in violating boys. Facing such hellish conditions, the seven inmates must scrape together all the strength they have to survive until their sentences are up; but even if they do, just what kind of lives are waiting for them on the other side? [Written by MAL Rewrite]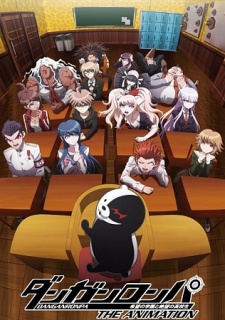 Hope's Peak Academy is an elite high school that accepts only the most talented students. Individuals who successfully enroll receive their own unique titles, suitably reflective of their skills and traits. Of the fifteen candidates admitted to the peculiar school that year, Makoto Naegi is a completely ordinary individual who has been accepted by sheer chance, with the title of "Ultimate Lucky Student."
Naegi and his fellow classmates are initially ecstatic to be chosen to study at this prestigious institution, but these feelings of happiness are short-lived. They are soon confronted by Monokuma, the principal and resident bear, who traps them inside the school. The pupils' hopes of escape and graduation hinge on one of them successfully murdering one of their peers without being discovered. However, if the killer is caught, he or she will be executed, and the remaining survivors will be left to continue the deathmatch until only a single victor remains. [Written by MAL Rewrite]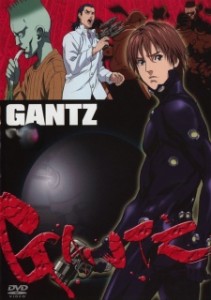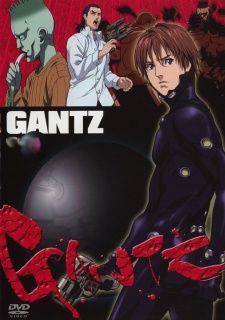 Thought your life was bad? Sometimes, death is worse. There is no salvation, peace, nor god waiting to receive you into their care. But wait, a god? Maybe you are talking about that big black ball stuck in the room with you. Now you are thrown into a game, fighting green aliens and robot monsters for the chance to survive.
When Kei Kurono is killed, he thus finds himself caught in such a game—a test of his skills, morals, and will to survive. His life is not his own; his death is spat and trampled upon over and over again. What happens if he does not listen? God knows.
A word of warning: Gantz is not for the faint-hearted, but neither is it as simple as it looks. Gore, rape, and violence is rampant, as are portrayals of greed, violence, and all the ugliness that one sees in society today. [Written by MAL Rewrite]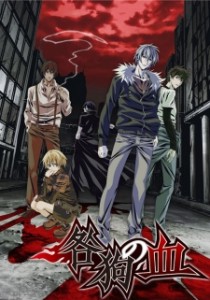 A Third World War left Japan devastated, and in these ruins, an organization named Vischio seized control of Tokyo, renaming it Toshima. Tournament style battles called Igura take place on the streets, overseen by Vischio. Combatants murder and fight for the chance to take on the tournament's king known as "Il-re." This tournament is not the only one around, however. Akira, a young man separated from his family, participates in another known as Bl@ster and is hailed as nearly unbeatable. Though his companions attempt to shower him in praise, Akira is taciturn and indifferent to their awe.
Fate has bigger plans for Akira than streetfights, and he finds himself in police custody with a murder pinned on his head. Unable to prove his own innocence, all hope is lost until a mysterious woman named Emma appears, offering him a chance to participate in Igura in order to obtain his freedom. (Source: MyAnimeList)
References: MyAnimeList, Wiki, ANN