10 Anime like Descending Stories: Showa Genroku Rakugo Shinju
Descending Stories: Showa Genroku Rakugo Shinju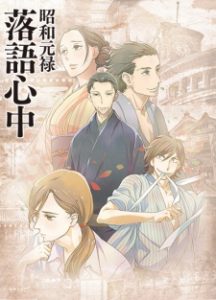 This is a list of anime recommendations of anime similar to Descending Stories: Showa Genroku Rakugo Shinju. Bear in mind that this list is in no particular order.
Kids on the Slope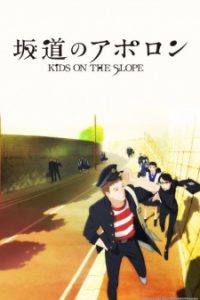 Introverted classical pianist and top student Kaoru Nishimi has just arrived in Kyushu for his first year of high school. Having constantly moved from place to place since his childhood, he abandons all hope of fitting in, preparing himself for another lonely, meaningless year. That is, until he encounters the notorious delinquent Sentarou Kawabuchi.
Nana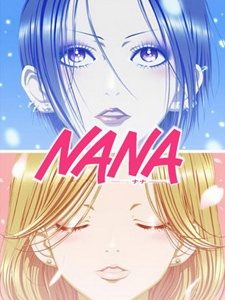 Nana Komatsu is a helpless, naïve 20-year-old who easily falls in love and becomes dependent and clingy to those around her. Even though she nurses ambitious dreams of removing herself from her provincial roots and finding her true calling, she ends up traveling to Tokyo with the humble reason of chasing her current boyfriend Shouji Endo.
Chihayafuru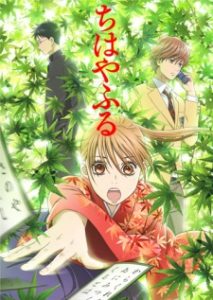 hihaya Ayase, a strong-willed and tomboyish girl, grows up under the shadow of her older sister. With no dreams of her own, she is contented with her share in life till she meets Arata Wataya. The quiet transfer student in her elementary class introduces her to competitive karuta, a physically and mentally demanding card game inspired by the classic Japanese anthology of Hundred Poets. Captivated by Arata's passion for the game and inspired by the possibility of becoming the best in Japan, Chihaya quickly falls in love with the world of karuta. Along with the prodigy Arata and her haughty but hard-working friend Taichi Mashima, she joins the local Shiranami Society. The trio spends their idyllic childhood days playing together, until circumstances split them up.
House of Five Leaves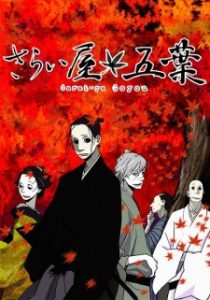 Masterless samurai Akitsu Masanosuke is a skilled and loyal swordsman, but his naïve, diffident nature has time and again caused him to be let go by the lords who have employed him. Hungry and desperate, he becomes a bodyguard for Yaichi, the charismatic leader of a gang called "Five Leaves." Although disturbed by the gang's sinister activities, Masa begins to suspect that Yaichi's motivations are not what they seem. And despite his misgivings, the deeper he's drawn into the world of the Five Leaves, the more he finds himself fascinated by these devious, mysterious outlaws.
Aoi Bungaku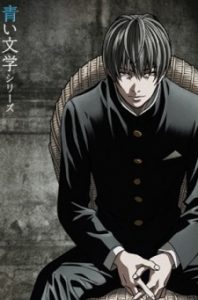 The series consists of adaptations of six modern classics of Japanese literature: Osamu Dazai's No Longer Human (Ningen Shikkaku) & Run, Melos! (Hashire, Melos!), Natsume Soseki's Kokoro, Ryunosuke Akutagawa's Hell Screen (Jigoku Hen) & The Spider's Thread (Kumo no Ito), and Ango Sakaguchi's In the Forest, Under Cherries in Full Bloom (Sakura no Mori no Mankai no Shita).
Glass Mask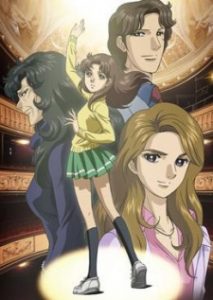 Two Girls. One Dream. And the entire world for a stage. At 13 years old, Maya Kitajima seems destined to spend the rest of her life toiling in a crowded restaurant alongside her bitter and unstable mother. But when her incredible acting talent is discovered by the legendary diva Chigusa Tsukikage, Maya finds a new future filled with both golden opportunities and terrifying risks.
Hyouge Mono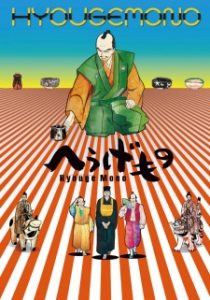 The story is set during Japan's Sengoku Jidai (Era of the Warring States) and centers on Furuta Sasuke, a vassal of the great warlord Oda Nobunaga and a man obsessed with tea ceremony and material desires in his pursuit of a fortuitous life. Having learned from Oda and the legendary tea master Sen no Soueki, Furuta walks the way of the Hyouge Mono.
Joshiraku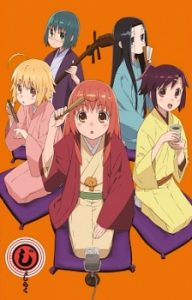 An adaptation of a manga written by the author of Sayonara Zetsubou Sensei about group of girls who discuss random things and usually reach an unusual or humorous conclusion that's far from the initial discussion topic.
Chouyaku Hyakuninisshu: Uta Koi.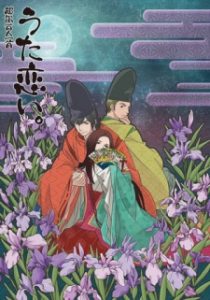 Uta Koi tells the "super-liberal interpretation" of the Hyakuninisshu anthology compiled during Japan's Heian period of 100 romantic poems from 100 different poets such as The Tale of Genji's Murasaki Shikibu.
Ping Pong The Animation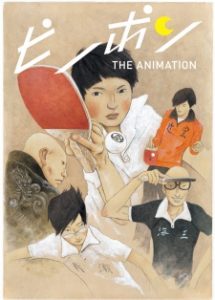 "The hero comes. The hero comes. The hero comes. Chant these words in your mind, and I'll surely come to you…" This mantra is what Makoto Tsukimoto repeats as a source of motivation when he fights through the stress of not only grueling ping pong matches, but also in situations of his life. Makoto doesn't fight alone; he and his friend, Yukata Hoshino, nicknamed Smile and Peco respectively, are two boys who have grown up playing ping pong together nearly every day. Peco, brimming with confidence, aims to be the best table tennis player in the world; Smile, on the other hand, shows little ambition. Nevertheless, the two have always stuck together, with a bond built upon their mutual love for this sport.
References: Myanimelist