Divine Gate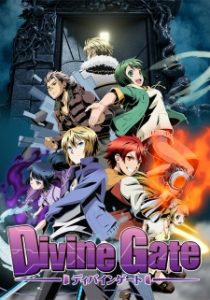 This is a list of anime recommendations of anime similar to Divine Gate. Bear in mind that this list is in no particular order.
The Irregular at Magic High School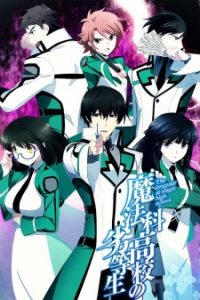 In the dawn of the 21st century, magic, long thought to be folklore and fairy tales, has become a systematized technology and is taught as a technical skill. In First High School, the institution for magicians, students are segregated into two groups based on their entrance exam scores: "Blooms," those who receive high scores, are assigned to the First Course, while "Weeds" are reserve students assigned to the Second Course.
Tales of Zestiria the X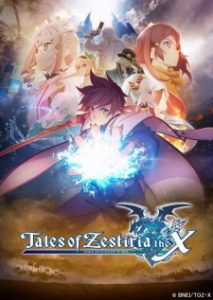 Sorey is a human youth who grew up among the seraphim, spiritual beings not visible to humans. Sorey believes in the folklore that says "long ago, every human was able to see the seraphim" and dreams of unraveling the ancient mystery to make the world a place where people and seraphim can live together in peace.
Chivalry of a Failed Knight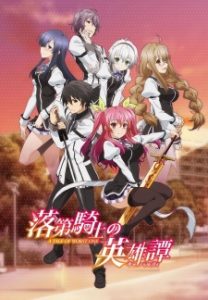 There are some humans capable of using magical power to manifest their souls as weapons and control forces beyond normal comprehension. These people are known as Blazers, and those who are recognized as such can undergo training at academies to become Mage-Knights. Ikki Kurogane is an aspiring Mage-Knight, despite being considered the worst student at Hagun Academy as an F-ranked Blazer—the lowest rank possible.
Noragami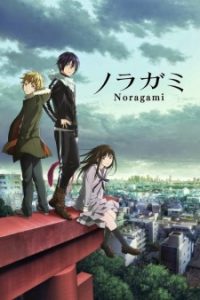 n times of need, if you look in the right place, you just may see a strange telephone number scrawled in red. If you call this number, you will hear a young man introduce himself as the Yato God. Yato is a minor deity and a self-proclaimed "Delivery God," who dreams of having millions of worshippers. Without a single shrine dedicated to his name, however, his goals are far from being realized. He spends his days doing odd jobs for five yen apiece, until his weapon partner becomes fed up with her useless master and deserts him.
Magic Knight Rayearth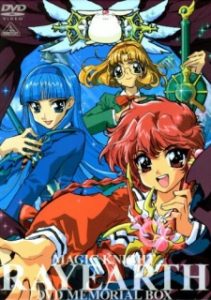 Love can make you do crazy things…The High Priest of Cephiro, Zagato, is blinded by his deep love for Princess Emeraude, who serves as the Pillar of Cephiro and is responsible for keeping the balance of the world. His twisted affection has driven him to abduct and imprison her in his castle while he tries to bring the Pillar System down. Princess Emeraude is left with no choice but to call upon the ancient Magic Knights to save Cephiro from the clutches of evil.
Devil Survivor 2 The Animation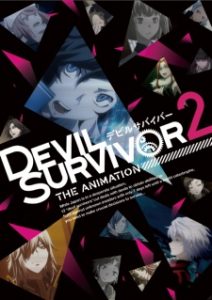 Mysterious invaders called the Septentriones arrive in Japan and begin attacking the country on a Sunday. To fight back, the heroes in Devil Survivor 2 signed a pact with the devil to become the Thirteen Devil Messengers. The Septentriones show up at least once a day and you have a time limit of seven days to defeat them.
Fairy Tail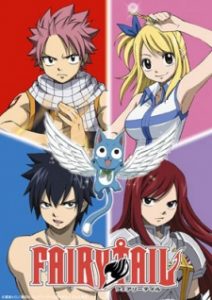 In the mystical land of Fiore, magic exists as an essential part of everyday life. Countless magic guilds lie at the core of all magical activity, and serve as venues for like-minded mages to band together and take on job requests. Among them, Fairy Tail stands out from the rest as a place of strength, spirit, and family.
Fullmetal Alchemist: Brotherhood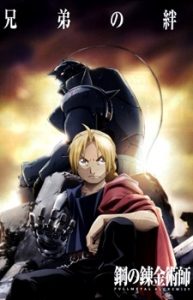 Alchemy is bound by this Law of Equivalent Exchange—something the young brothers Edward and Alphonse Elric only realize after attempting human transmutation: the one forbidden act of alchemy. They pay a terrible price for their transgression—Edward loses his left leg, Alphonse his physical body. It is only by the desperate sacrifice of Edward's right arm that he is able to affix Alphonse's soul to a suit of armor. Devastated and alone, it is the hope that they would both eventually return to their original bodies that gives Edward the inspiration to obtain metal limbs called "automail" and become a state alchemist, the Fullmetal Alchemist.
Akame ga Kill!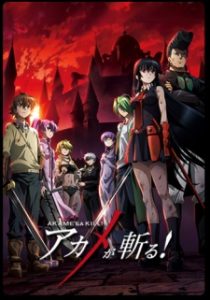 Night Raid is the covert assassination branch of the Revolutionary Army, an uprising assembled to overthrow Prime Minister Honest, whose avarice and greed for power has lead him to take advantage of the child emperor's inexperience. Without a strong and benevolent leader, the rest of the nation is left to drown in poverty, strife, and ruin. Though the Night Raid members are all experienced killers, they understand that taking lives is far from commendable and that they will likely face retribution as they mercilessly eliminate anyone who stands in the revolution's way.
References: Myanimelist