7 Anime Like Dog Days [Recommendations]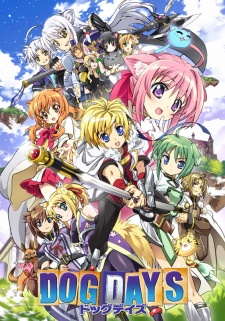 Here are my top picks for anime like Dog Days. Keep in mind the list is in no particular order. Enjoy the recommendations!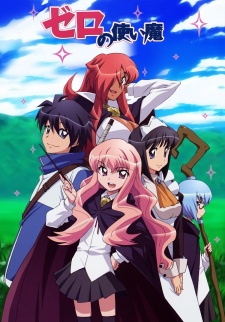 Louise is a magician at the Tristein Academy, dubbed with the nickname "Zero Louise" due to her inability to effectively use her magic properly, resulting in zero successes. An upcoming test at her academy requires her to summon a familiar, a servant and partner to support her as a magician. Despite desiring a familiar that would be superior to her constantly mocking classmates, Louise ends up summoning Hiraga Saito, your average Japanese boy. Even with Louise and Saito both unwilling to accept each other, they have no choice. Louise cannot attempt another summoning and Saito cannot return to Japan, and so their life together begins. Based on the novel by Noboru Yamaguchi.

Izayoi Sakamaki, Asuka Kudou, and You Kasukabe have tremendous psychic powers and are bored with the regular world. An envelope arrives for each person, and when each opens their envelope, they are stunned to see the scenery around them change to a world they had never encountered before. They've been summoned by the Black Rabbit to help the community "No Name" to overthrow the Devil King. (Source: Crunchyroll)
Having a light novel author father and an eroge illustrator mother, Kanou Shinichi is a thoroughbred otaku. However he does not have any special power except for his broad knowledge, sharp insight, and impeccable instinct about "MOE" and its products, from manga to anime to games to light novel to figures. One day he found himself transported to a fantasy world where elves live and dragons fly. And he is given a task—not to fight monster or embark on a quest, but to enhance cultural exchange by becoming a "moe missionary" in this fantasy world! He meets a palace guard who has a bit of fujoshi taste, a half-elf maid, and the empress who is a little girl. He comes up with the idea of building a school. At first it runs as a comedy but later there are serious matters that Shinichi needs to face: ethnic discrimination, social problems, conflict with neighboring countries, sabotage by opposition elements including Japanese government, etc. Can he overcome the obstacles, successfully bring "moe" culture to the fantasy world, and help the people there as well?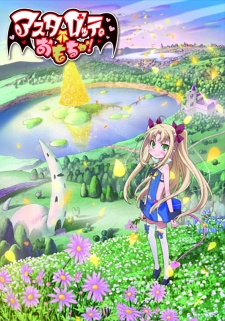 While job hunting, Naoya is taken by a mysterious girl to a magical land where he is installed in the harem of the succubus Princess Lotte. Thanks to trauma from her childhood, Lotte hates men and surrounds herself with lots of other women, who all have quirks of their own. In spite of her selfishness, when Naoya learns that Lotte is really quite lonely he agrees to stay in her world …if he can bring his daughter Asuha with him. (Source: ANN)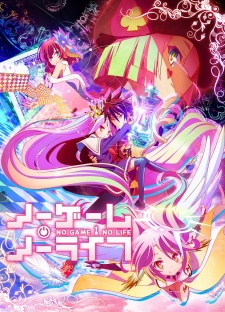 No Game No Life is a surreal comedy that follows Sora and Shiro, shut-in NEET siblings and the online gamer duo behind the legendary username "Kuuhaku." They view the real world as just another lousy game; however, a strange e-mail challenging them to a chess match changes everything—the brother and sister are plunged into an otherworldly realm where they meet Tet, the God of Games.
The mysterious god welcomes Sora and Shiro to Disboard, a world where all forms of conflict—from petty squabbles to the fate of whole countries—are settled not through war, but by way of high-stake games. This system works thanks to a fundamental rule wherein each party must wager something they deem to be of equal value to the other party's wager. In this strange land where the very idea of humanity is reduced to child's play, the indifferent genius gamer duo of Sora and Shiro have finally found a real reason to keep playing games: to unite the sixteen races of Disboard, defeat Tet, and become the gods of this new, gaming-is-everything world. [Written by MAL Rewrite]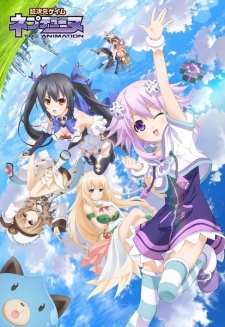 This is Gamindustri. Beings called the Goddesses rule the countries of this unreal world. The four Goddesses govern four states: Planeptune, Lastation, Lowee, and Leanbox. For many long years, these countries fought each other over the Shares, the source of the Goddess power.
However, fearful that the conflict would pointlessly erode their countries' strength, the Goddesses signed a Friendship Treaty forbidding them from taking Shares by force.
Under the treaty, the Goddesses and their younger sisters took a step forward to a new stage in their relations. It was the dawn of a new, dynamic era marked occasionally by shared laughter, disputes as well cooperation.
What does the future hold in store for Gamindustri? (Source: Official Site)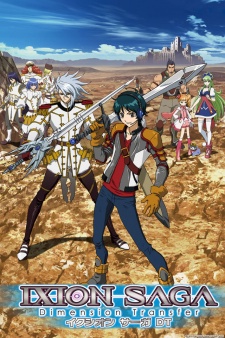 The game and anime follow Kon Hokaze, a boy who embarks on a journey from our world to an alternate world known as Mira, which is full a mysterious energy known as Alma. After saving Princess Ecarlate from attackers, he soon finds himself in the middle of a struggle around Alma.
References: ANN, MyAnimeList