7 Anime Like Donten ni Warau [Laughing Under the Clouds]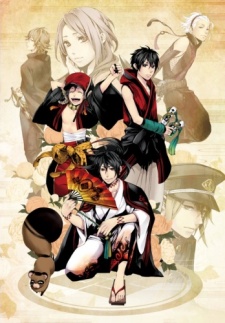 Here are my favorite picks for anime like Donten ni Warau. Keep in mind the list is in no particular order. Enjoy the recommendations!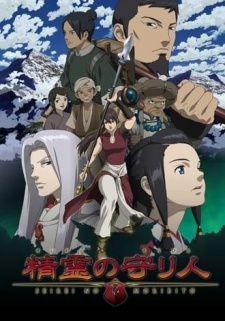 At a time when the balance of nature still held the civilizations of mankind in thrall, young prince Chagum has been accused of being possessed by an evil spirit: the water demon, which once perished at the hands of the emperor 100 years ago. This could possibly mean great misfortune. Not only for the Imperial family, but for the entire world as well.
Court advisors only see one solution. Chagum must be put to death by his own father's hand. His salvation is in the form of Balsa, a spear woman and mercenary from Kanbal, the kingdom across the mountains. Her skills are legendary, and although reluctant, she is held by a mysterious vow to save eight souls before she dies. Can she fend off an entire empire and make Chagum her eighth soul.(Source: RightStuf)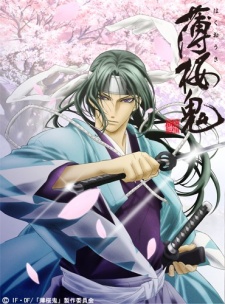 The protagonist, Yukimura Chizuru, is the daughter of a doctor who works in Edo. The father leaves Edo to work as a volunteer doctor and moves to Kyoto without his daughter. As time passes by, Chizuru starts worrying about losing contact with her father, so she decides to go to Kyoto in search of him. On the way, Chizuru is attacked by few criminals and witnesses a fight between an oni and the Shinsengumi. Taking her into custody and saving her, the Shinsengumi debate on what to do with Chizuru when they discover that she is the daughter of the doctor they are also looking for. So they decide to become Chizuru's protectors and help her look for her father (the doctor). Lots of events happen while she stays with the Shinsengumi, as they discover mysterious secrets and also fight against the Bakumatsu group. The story is overall romantic with a historical and political background. (Source: Hakuouki official website)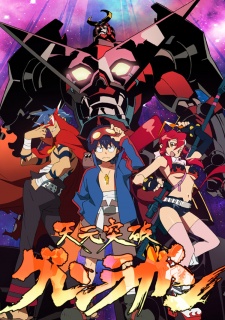 In a faraway future, mankind lives underground in huge caves, unknowing of a world above with a sky and stars.
In the small village of Jiha, Simon, a shy boy who works as a digger discovers a strange glowing object during excavation. The enterprising Kamina, a young man with a pair of rakish sunglasses and the passion of a fiery sun, befriends Simon and forms a small band of brothers, the Gurren Brigade, to escape the village and break through the ceiling of the cave to reach the surface, which few believe exist.
The village elder won't hear of such foolishness and punishes the Brigade. However, when disaster strikes from the world above and the entire village is in jeopardy, it's up to Simon, Kamina, a girl with a big gun named Yoko, and the small yet sturdy robot, Lagann, to save the day.
The new friends journey to the world above and find that the surface is a harsh battlefield, and it's up to them to fight back against the rampaging Beastmen to turn the tide in the humans' favor! Pierce the heavens, Gurren Lagann!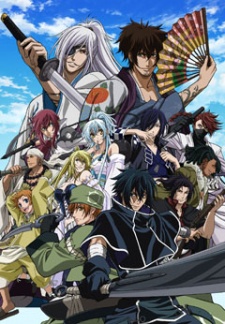 A young ninja named Saizo Kirigakure is trying to find meaning and direction in his life when he encounters Isanami, who is fleeing from assassins. He manages to save her life, and she then asks him to act as her bodyguard until she reaches her destination. When they arrive in the protected territory of Sanada, Saizo falls into a meeting with Sasuke Sarutobi, leader of the famed ninja group. Sanada has gathered these bold and talented ninjas together in order to bring an end to Japan's era of war. Meanwhile, Isanami's mysterious hidden power comes to light.  (Source: NIS America)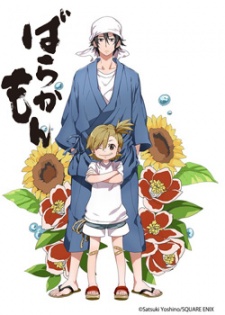 Seishuu Handa is an up-and-coming calligrapher: young, handsome, talented, and unfortunately, a narcissist to boot. When a veteran labels his award-winning piece as "unoriginal," Seishuu quickly loses his cool with severe repercussions.
As punishment, and also in order to aid him in self-reflection, Seishuu's father exiles him to the Goto Islands, far from the comfortable Tokyo lifestyle the temperamental artist is used to. Now thrown into a rural setting, Seishuu must attempt to find new inspiration and develop his own unique art style—that is, if boisterous children (headed by the frisky Naru Kotoishi), fujoshi middle schoolers, and energetic old men stop barging into his house! The newest addition to the intimate and quirky Goto community only wants to get some work done, but the islands are far from the peaceful countryside he signed up for. Thanks to his wacky neighbors who are entirely incapable of minding their own business, the arrogant calligrapher learns so much more than he ever hoped to. [Written by MAL Rewrite]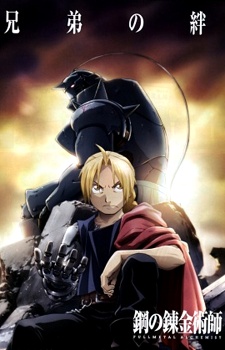 In this world there exist alchemists, people who study and perform the art of alchemical transmutation—to manipulate objects and transform one object into another. They are bounded by the basic law of alchemy: in order to gain something you have to sacrifice something of the same value.
The main character is the famous alchemist Edward Elric—also known as the Fullmetal Alchemist—who almost lost his little brother, Alphonse, in an alchemical accident. Edward managed to attach his brother's soul to a large suit of armor. While he did manage to save his brother's life, he paid the terrible price of his limbs.
To get back what they've lost, the brothers embark on a journey to find the Philosopher's Stone that is said to amplify the powers of an alchemist enormously; however, on the way, they start uncovering a conspiracy that could endanger the entire nation, and they realize the misfortunes brought upon by the Philosopher's Stone.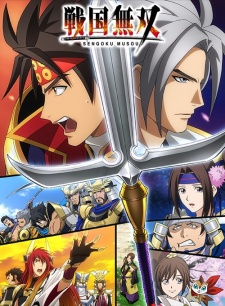 Toyotomi Hideyoshi is on the verge of unifying the realm, and all that remains is the Odawara Castle protected by the "Lion of Sagami" Ujiyasu Houjou. Hideyoshi's personally trained generals—Ishida Mitsunari, Katou Kiyomasa, and Fukushima Masanori—as well as Ootani Yoshitsugu, Shima Sakon, and Naoe Kanetsugu are all on the frontline of the battle. Amidst the battle formation are the two young warriors of the Sanada household: older brother Nobuyuki and younger brother Yukimura. As the stalemate begins to break down, Sanada Yukimura rides on a lone horse into the fray. His brother follows him right after. (Source: ANN)
References: MyAnimeList, Wiki, ANN