10 Anime like Dragon Ball Z [Recommendation]
Dragon Ball Z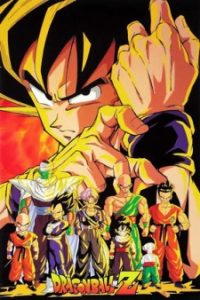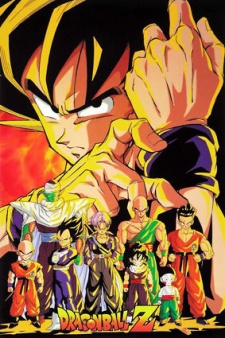 This is a list of anime recommendations of anime similar to Dragon Ball Z. Bear in mind that this list is in no particular order.
Yu-Yu-Hakusho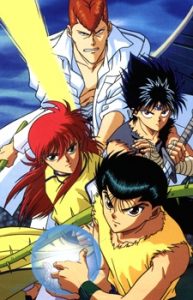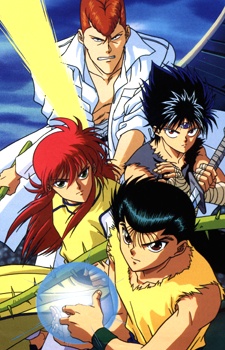 One fateful day, Yuusuke Urameshi, a 14-year-old delinquent with a dim future, gets a miraculous chance to turn it all around when he throws himself in front of a moving car to save a young boy. His ultimate sacrifice is so out of character that the authorities of the spirit realm are not yet prepared to let him pass on. Koenma, heir to the throne of the spirit realm, offers Yuusuke an opportunity to regain his life through completion of a series of tasks. With the guidance of the death god Botan, he is to thwart evil presences on Earth as a Spirit Detective.
Yu-Yu-Hakusho is the perfect example of something taking inspiration from something else. Yu-Yu-Hakusho pulls a lot from Dragon Ball Z and is very apparent in it's references. It's a great show in it's own right and definitely deserves the credit it's given.
Saint Seiya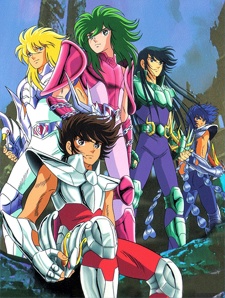 In ancient times, a group of young men devoted their lives to protecting Athena, the Goddess of Wisdom and War. These men were capable of fighting without weapons—a swing of their fist alone was powerful enough to rip the very sky apart and shatter the earth beneath them. These brave heroes became known as Saints, as they could summon up the power of the Cosmos from within themselves. Now, in present day, a new generation of Saints is about to come forth. The young and spirited Seiya is fighting a tough battle for the Sacred Armor of Pegasus, and he isn't about to let anyone get in the way of him and his prize. Six years of hard work and training pay off with his victory and new title as one of Athena's Saints.
Very similar to DBZ, Saint Seiya is practically Dragon Ball Z with out super saiyans. Though there are kinda super saiyans cause of all the golden armor so even more to the point.
One Punch Man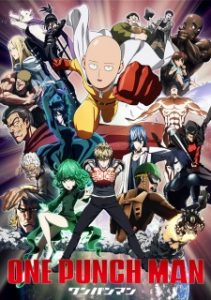 The seemingly ordinary and unimpressive Saitama has a rather unique hobby: being a hero. In order to pursue his childhood dream, he trained relentlessly for three years—and lost all of his hair in the process. Now, Saitama is incredibly powerful, so much so that no enemy is able to defeat him in battle. In fact, all it takes to defeat evildoers with just one punch has led to an unexpected problem—he is no longer able to enjoy the thrill of battling and has become quite bored.
One Punch Man is probably the most accurate depiction of a modern day Dragon Ball Z. It's nothing but powerful fights, crazy powers, and honestly I can't help but feel like Goku would be Saitama if eventually ever fight he had ended in one punch.
Hunter X Hunter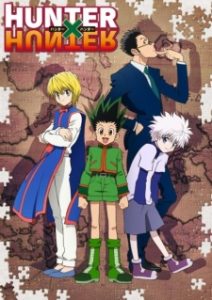 Hunter x Hunter is set in a world where Hunters exist to perform all manner of dangerous tasks like capturing criminals and bravely searching for lost treasures in uncharted territories. Twelve-year-old Gon Freecss is determined to become the best Hunter possible in hopes of finding his father, who was a Hunter himself and had long ago abandoned his young son. However, Gon soon realizes the path to achieving his goals is far more challenging than he could have ever imagined.
Another great anime that pulled inspiration from Dragon Ball Z, Hunter X Hunter is practically a spiritual successor in my opinion. Sure it's not as crazy over powered or set up the same way but just the pace and feel of the show is enough.
Hokuto No Ken (Fist of the North Star)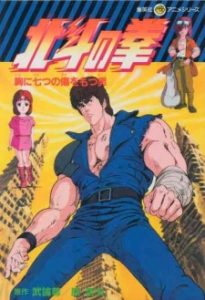 In the year 19XX, after being betrayed and left for dead, bravehearted warrior Kenshirou wanders a post-apocalyptic wasteland on a quest to track down his rival, Shin, who has kidnapped his beloved fiancée Yuria. During his journey, Kenshirou makes use of his deadly fighting form, Hokuto Shinken, to defend the helpless from bloodthirsty ravagers. It isn't long before his exploits begin to attract the attention of greater enemies, like warlords and rival martial artists, and Keshirou finds himself involved with more than he originally bargained for.
Now here's an interesting one that is a classic in the anime world. And interestingly enough Dragon Ball Z pulled a lot of inspiration from Fist of the North Star. They're pretty common anime in several different ways and even share the same kind of goofy moments. Yatatatata anyone?
Street Fighter II V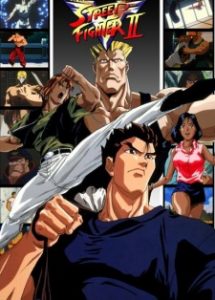 Ryu and Ken Masters are close friends and both are martial artists. In order to become better fighters and learn new techniques, they travel the world and are exposed to many different fighting styles, as well as meeting new people. During their journey, they find themselves caught up in a conspiracy perpetrated by a mysterious organisation called Shadowlaw, both now face their ultimate challenge and must fight for their lives as they combat the evil M. Bison.
JoJo no Kimyou na Bouken (Jojo's Bizarre Adventure)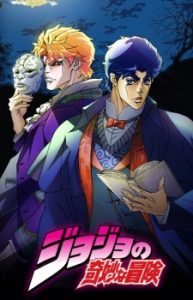 In 1868, Dario Brando saves the life of an English nobleman, George Joestar. By taking in Dario's son Dio when the boy becomes fatherless, George hopes to repay the debt he owes to his savior. However Dio, unsatisfied with his station in life, aspires to seize the Joestar house for his own. Wielding an Aztec stone mask with supernatural properties, he sets out to destroy George and his son, Jonathan "JoJo" Joestar, and triggers a chain of events that will continue to echo through the years to come.
Half a century later, in New York City, Jonathan's grandson Joseph Joestar discovers the legacy his grandfather left for him. When an archeological dig unearths the truth behind the stone mask, he realizes that he is the only one who can defeat the Pillar Men, mystical beings of immeasurable power who inadvertently began everything.
Super Kid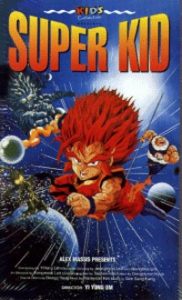 It is the year 2023, hurrying for a scoop, Eunjoo, a very active girl reporter, meets Gokdari and his super kids, who specialize in arresting space criminals. The Gokdari's group consists of the best space warriors. Their job is to do good by getting rid of any space rascal. At the right moment they arrest a space monster names Wangdochi and another criminal by locking them in a mysterious golden stick, which is widely reported by Eunjoo.
Super Kid is the best example of pulling inspiration and there is absolutely nothing wrong with it. It's a great anime with a story that holds its own but very obviously pulls relation to Dragon Ball Z. The characters themselves have similarities to the ones in Dragon Ball Z and they are pretty obvious.
Voltage Fighter Gowcaizer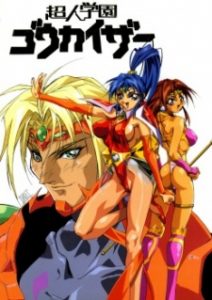 It is the dawn of the 21st century. The cataclysmic earthquake which reduced half of Tokyo to a broken landscape of twisted steel and shattered stone was only the first sign of the impending apocalypse.  Athletic and popular, Isato Kaiza was an otherwise ordinary student. But nothing could've prepared him for the day he was given a Caizer Stone by fellow student Kash , alias Hellstinger. Armed with the mysterious crystal, Isato now possesses the power to transform into the armored hero: Gowcaizer!
Dragon Quest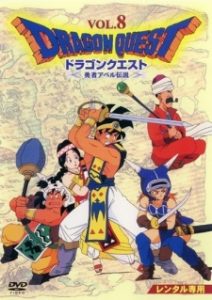 Dragon Quest is loosely based on Dragon Quest III. The names and some of the characters are familar, but the world map is smaller and a very different shape. The two main characters are Abel and Tialah. Tialah receives the legendary Red Stone from the Aliahan Village sage Master Yogi. Soon after, Tialah is kidnapped by the evil Baramos who wants to use the Red Stone to resurrect The Great Dragon and be granted eternal life. Abel swore to rescue Tialah and he is given the Blue Stone, which can only seal the Dragon once it has been released.
References: Myanimelist