6 Anime Like DRAMAtical Murder [Recommendations]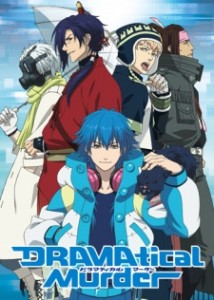 Here are my favorite picks for anime like Dramatical Murder. Keep in mind the list is in no particular order. Enjoy the recommendations!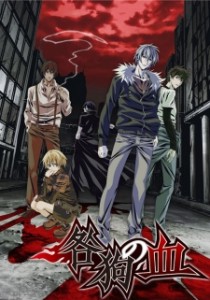 After being devastated in the third World War (known as The Third Division), Japan was divided in two. Several years after the end of the war, a crime organization called Vischio has taken control of the destroyed city of Toshima (formerly Tokyo, Japan's capital city), where they are holding a battle game known as "Igura." The main character, a young man named Akira, is falsely accused of a crime. Once arrested, a mysterious woman appears before him, offering him freedom if he agrees to participate in Igura and defeat Igura's strongest man: the king, or "Il-re." The story follows Akira's life in the harsh, lawless Toshima as he fights both to survive and to unravel the mysteries developing around him. (Source: Wikipedia)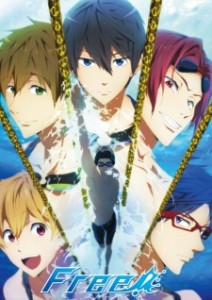 The story revolves around Haruka Nanase, a boy who has always loved to be immersed in water, and to swim in it. Before graduating from elementary school, he participated in a swimming tournament along with his fellow swimming club members, Makoto Tachibana, Nagisa Hazuki, and Rin Matsuoka. After achieving victory, each of the boys went their separate ways.
Time passed, and in the middle of their uneventful high school lives Rin appears and challenges Haruka to a match, showing Haruka his overwhelming power. Not wanting it to end like this, Haruka, gathers together Makoto and Nagisa once again and brings a new member named Rei Ryugazaki to create the Iwatobi High School Swimming Club in order to defeat Rin. (Source: ANN)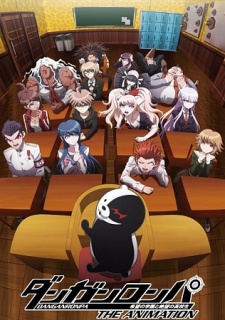 Hope's Peak Academy is an elite high school that accepts only the most talented students. Individuals who successfully enroll receive their own unique titles, suitably reflective of their skills and traits. Of the fifteen candidates admitted to the peculiar school that year, Makoto Naegi is a completely ordinary individual who has been accepted by sheer chance, with the title of "Ultimate Lucky Student."
Naegi and his fellow classmates are initially ecstatic to be chosen to study at this prestigious institution, but these feelings of happiness are short-lived. They are soon confronted by Monokuma, the principal and resident bear, who traps them inside the school. The pupils' hopes of escape and graduation hinge on one of them successfully murdering one of their peers without being discovered. However, if the killer is caught, he or she will be executed, and the remaining survivors will be left to continue the deathmatch until only a single victor remains. (Source: MAL Rewrite)

Minami Itsuki never thought about seriously riding Air Treck motorized roller blades, until he got his butt handed to him by a street gang of Storm Riders. That day, he discovered in a locked up room, a pair of AT's and a box of stickers belonging to the Sleeping Forest street gang. One thing leads to another, and Ikki dons the wheels and begins to ride. As his reputation builds in the AT street fighting/racing world, he begins to develop his own gang and participate in more fights, gaining more and more territory.

In Tokyo's downtown district of Ikebukuro, amidst many strange rumors and warnings of anonymous gangs and dangerous occupants, one urban legend stands out above the rest—the existence of a headless "Black Rider" who is said to be seen driving a jet-black motorcycle through the city streets.
Ryuugamine Mikado has always longed for the excitement of the city life, and an invitation from a childhood friend convinces him to move to Tokyo. Witnessing the Black Rider on his first day in the city, his wishes already seem to have been granted. But as supernatural events begin to occur, ordinary citizens like himself, along with Ikebukuro's most colorful inhabitants, are mixed up in the commotion breaking out in their city. (Source: MAL Rewrite)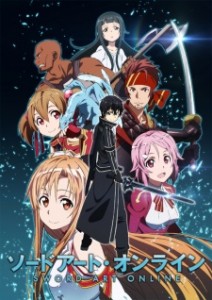 In the year 2022, virtual reality has progressed by leaps and bounds, and a massive online role-playing game called Sword Art Online (SAO) is launched. With the aid of "NerveGear" technology, players can control their avatars within the game using nothing but their own thoughts.
Kazuto Kirigaya, nicknamed "Kirito," is among the lucky few enthusiasts who get their hands on the first shipment of the game. He logs in to find himself, with ten-thousand others, in the scenic and elaborate world of Aincrad, one full of fantastic medieval weapons and gruesome monsters. However, in a cruel turn of events, the players soon realize they cannot log out; the game's creator has trapped them in his new world until they complete all one hundred levels of the game.
In order to escape Aincrad, Kirito will now have to interact and cooperate with his fellow players. Some are allies, while others are foes, like Asuna Yuuki, who commands the leading group attempting to escape from the ruthless game. To make matters worse, Sword Art Online is not all fun and games: if they die in Aincrad, they die in real life. Kirito must adapt to his new reality, fight for his survival, and hopefully break free from his virtual hell. (Source: MAL Rewrite)
References: MyAnimeList, Wikipedia, ANN