9 Anime Like Dream Eater Merry [Yumekui Merry] [Recommendations]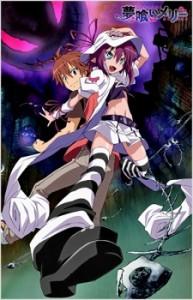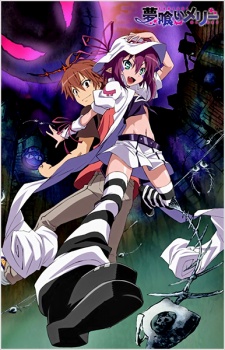 Here are my favorite picks for anime like Dream Eater Merry. Keep in mind the list is in no particular order. Enjoy the recommendations!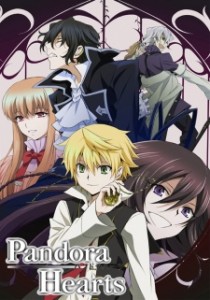 To young Oz Vessalius, heir to the Vessalius Duke House, the perilous world called the Abyss is nothing more than a folktale used to scare misbehaving children. However, when Oz's coming-of-age ceremony is interrupted by the malicious Baskerville Clan intent on banishing him into the depths of the Abyss, the Vessalius heir realizes that his peaceful life of luxury is at its end. Now, he must confront the world of the Abyss and its dwellers, the monstrous "Chains," which are both not quite as fake as he once believed.
Based on the supernatural fantasy manga of the same name, Pandora Hearts tells the story of fifteen-year-old Oz's journey to discover the meaning behind the strange events that have overtaken his life. Assisted by a mysterious Chain named Alice, whose nickname is "Bloodstained Black Rabbit," and members of a clandestine organization known as "Pandora," Oz begins to realize his existence may have more meaning than he could have ever imagined.[Written by MAL Rewrite]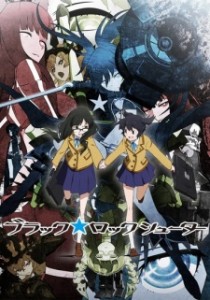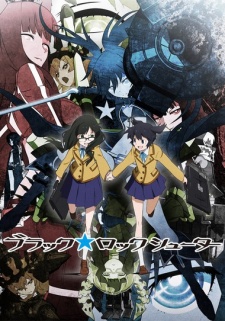 On the first day of junior high school, Mato Kuroi happens to run into Yomi Takanashi, a shy, withdrawn girl whom she immediately takes an interest in. Mato tries her best to make conversation with Yomi, wanting to befriend her. At first, she is avoided, but the ice breaks when Yomi happens to notice a decorative blue bird attached to Mato's phone, which is from the book "Li'l Birds At Play." Discovering they have a common interest, the two form a strong friendship.
In an alternate universe, the young girls exist as parallel beings, Mato as Black★Rock Shooter, and Yomi as Dead Master. Somehow, what happens in one world seems to have an effect on the other, and unaware of this fact, the girls unknowingly become entangled by the threads of fate. [Written by MAL Rewrite]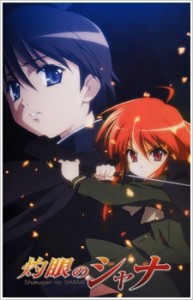 The world has become a slaughtering ground for the Crimson Denizens, mysterious beings from a parallel universe who thrive on the life energy of humans. These merciless murderers only leave behind scant remainders of souls called "Torches," which are mere residues that will eventually be destroyed, along with the very fact of the victims' existence from the minds of the living. In an ambitious endeavor to put an end to this invisible, hungry massacre, warriors called Flame Hazes relentlessly fight these monsters.
One fateful day, Yuuji Sakai ceases to be a regular high schooler—he becomes trapped in a crevice of time and is suddenly attacked by a Denizen. Coming to his rescue just in the nick of time is a nameless hunter who seems no different from an ordinary young girl except for her blazing eyes and burning crimson hair. However, before Yuuji can learn anything more about his situation, he discovers that he has already been reduced to a Torch—merely a scrap of memory waiting to be extinguished. [Written by MAL Rewrite]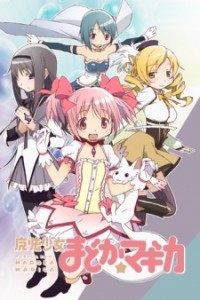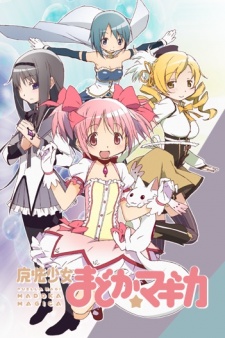 Madoka Kaname and Sayaka Miki are regular high school girls with regular lives, but all that changes when they encounter Kyuubey, a cat-like magical familiar, and Homura Akemi, the new transfer student.
Kyuubey offers them a proposition: he will grant one of their wishes and in exchange, they will each become a magical girl, gaining enough power to fulfill their dreams. However Homura, a magical girl herself, urges them not to accept the offer since everything is not what it seems.
A story of hope, despair, and friendship, Mahou Shoujo Madoka★Magica deals with the difficulties of being a magical girl and the price one has to pay to make a dream come true. [Written by MAL Rewrite]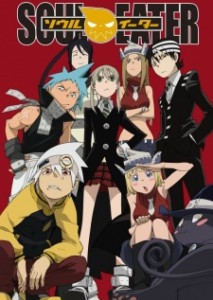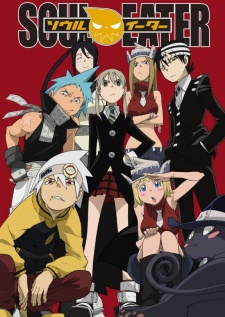 Death City is home to the famous Shibusen, a technical academy headed by the Shinigami–Lord Death himself. Its mission: to raise "Death Scythes" for the Shinigami to wield against the many evils of their fantastical world. These Death Scythes, however, are not made from physical weapons; rather, they are born from human hybrids who have the ability to transform their bodies into Demon Weapons, and only after they have consumed the souls of 99 evil beings and one witch's soul.
Soul Eater Evans, a Demon Scythe who only seems to care about what's cool, aims to become a Death Scythe with the help of his straight-laced wielder, or meister, Maka Albarn. The contrasting duo work and study alongside the hot headed Black☆Star and his caring weapon Tsubaki, as well as the Shinigami's own son, Death the Kid, an obsessive-compulsive dual wielder of twin pistols Patty and Liz.
Soul Eater follows these students of Shibusen as they take on missions to collect souls and protect the city from the world's threats while working together under the snickering sun to become sounder in mind, body, and soul. [Written by MAL Rewrite]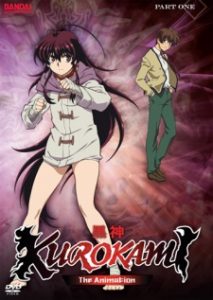 High school student Ibuki Keita has been haunted by misfortune for as long as he can remember. For no apparent reason, everyone around him dies tragically. Ultimately, he refuses to become too close to anyone, even his childhood friend Akane. This leaves Keita alone in a life full of misery and disgrace.
While eating at his favorite ramen shop one evening, Keita meets a strange young girl named Kuro. Possessing abilities that surpass that of a normal human being, Kuro classifies herself as a Mototsumitama. She explains to Keita about "Terra," a life-energy force split between three identical looking people; a global phenomenon dubbed the "Doppeliner System." As a Mototsumitama, Kuro guards the "Coexistence Equilibrium," the beings that protect the flow of Terra around the world. Keita refuses to believe her story, until he is caught up in the crossfire of this hidden world. On the verge of death, he makes a contract with Kuro, unbeknownst to its true meaning. Now he is bound to Kuro, and must be with her at all times. Could Keita's misfortune possibly get any greater? [Written by MAL Rewrite]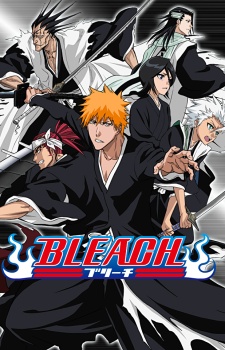 15-year-old Kurosaki Ichigo is not your everyday high school student. He has from as far he can remember always had the ability to see ghosts and spirits. A fateful day arrives as Ichigo encounters the shinigami Kuchiki Rukia, who saves him and his family from a Hollow at the cost of injuring herself. During this encounter, with Rukia unable to defeat the hollow she transfers her shinigami powers into Ichigo. In the aftermath, unable to continue with her job, Rukia allows Ichigo to take on the role of a shinigami in her place as they together defeat the Hollows plaguing Ichigo's town. (Source: MyAnimeList)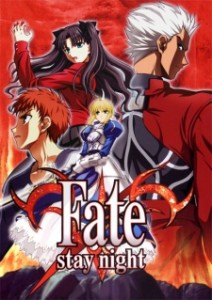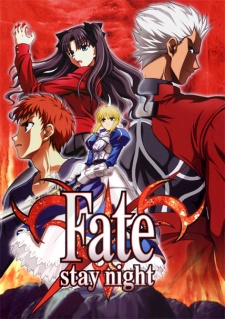 Rescued from a hellish inferno as a child and taught the art of magecraft by Kiritsugu Emiya, Shirou Emiya idolized his adoptive father. After his father's untimely death, Shirou vowed to follow in his footsteps and fight for the good of the world.
Years later, Shirou lingers at his school after nightfall and comes across a battle being waged by two superhuman beings known as Servants. When one of these Servants tries to kill him, Shirou ends up summoning a Servant of his own, a knight by the name of Saber. Together, they become the final participants in the fifth Holy Grail War, a free-for-all battle carried out by seven Servants and their summoners, with the prize being a magical device that can grant any wish.
Based off the famous visual novel by Type-Moon, Fate/Stay Night chronicles the trials and challenges that Shirou faces as he enters a battle that he knew nothing about, but that may very well lead him towards the path of becoming a hero like his father… if he survives, that is. (Source: MyAnimeList)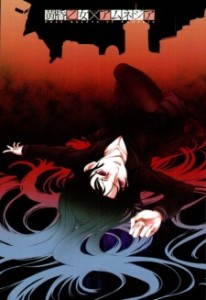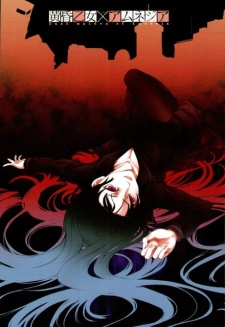 Seikyou Private Academy, built on the intrigue of traditional occult myths, bears a dark past—for 60 years, it has been haunted by a ghost known as Yuuko, a young woman who mysteriously died in the basement of the old school building. With no memory of her life or death, Yuuko discreetly founds and heads the Paranormal Investigations Club in search of answers.
After a chance meeting leads Yuuko to cling to diligent freshman Teiichi Niiya, who can see the quirky ghost, they quickly grow close, and he decides to help her. Along with Kirie Kanoe, Yuuko's relative, and the oblivious second year Momoe Okonogi, they delve deep into the infamous Seven Mysteries of the storied school.
Tasogare Otome x Amnesia tells a unique tale of students who work together to shed light on their school's paranormal happenings, all the while inching closer to the truth behind Yuuko's death. [Written by MAL Rewrite]
References: MyAnimeList, Wiki, ANN