8 Anime Like Elfen Lied [Recommendations]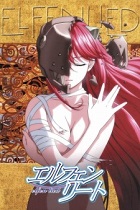 Elfen Lied might have a nice cover which barely tells you anything about the anime, but man its scary, at least for me. Here are my top picks for anime like Elfen Lied. Keep in mind the list is in no particular order.
On one hot summer day in 1983, a transfer student named Maebara Keiichi comes to a peaceful rural village in Hinamizawa. There, he befriends his classmates Rena, Mion, Rika, and Satoko. Accepted as a full-fledged member of the "club," Keiichi and the gang plays all sorts of activities ranging from card and board games to hide-and-seek. But just as Keiichi was beginning to be assimilated in simple rural life, he stumbles upon the dark history of Hinamizawa. As Keiichi dives deeper into the mystery, he finds that his new found friends may not be all what they claim to be.
Yukiteru Amano (Yuki) is a loner who never really interact with people and prefers writing a diary on his cell phone with his only companion being an imaginary friend named Deus Ex Machina, the God of Time and Space. However, Yuki soon learns that Deus is not a figment of his imagination but real when Deus makes him a participant in a battle royale with eleven others. Within this "Diary Game", the contestants are given special diaries that can predict the future with each diary having unique features that gives them both advantages and disadvantages.
When he was a child, Murakami was friends with a girl he called Kuroneko. One day, while trying to prove the existence of aliens to Murakami, she is killed in an accident that he barely survives. Guilty of his role in the accident, Murokami decides to dedicate his life to proving that aliens exist. Then, one day, a new student with mysterious powers transfers into his class who not only looks a lot like Kuroneko, but is named Kuroha, Neko.
In a world rife with deadly creatures called "youma", a young silver eyed woman, Clare, works on behalf of an organisation that trains female youma halfbreeds into warriors with the ability to destroy these creatures. Considered a rogue for picking up a stray child & almost losing herself to her youma side by "Awakening", she is constantly assigned rather dangerous missions…
Kei Kurono is a typical high school student in a selfish world, not caring about anyone other than himself. However when, by chance, he was forced to help out his childhood friend, Katou Masaru, rescue a drunkard who fell into subway tracks, both he and Katou were killed… Or not. After being run over by the train, they were suddenly teleported to an enclosed apartment with others who recently died. And now their lives are controlled by a mysterious black ball inside the apartment called GANTZ, and they are forced to participate in a "game" of unprecedented danger and horror.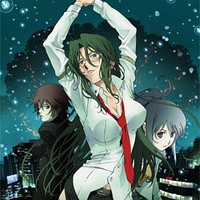 Rin Asōgi may look like an ordinary office lady on the outside but she is actually a private investigator taking on any jobs, from finding a stray cat to infiltrating a high-security corporate lab. What's more, she appears literally indestructible, supernaturally healing any injuries and mutilations. Together with her partner Mimi, Rin delves into the darkest secrets of the society but the ones she hides herself are by far more sinister…
Makoto Ito rides the train to and from school every day. However, at the beginning of his second term, he falls in love with a beautiful girl that also rides the train. Unfortunately, she barely knows of his existence. Her name is Kotonoha Katsura, and though they attend the same school, they are not in the same class. In an attempt to catch her eye, Makoto enlists the aid of a close female friend of his: Sekai Saionji. She helps him, despite the fact that she—unbeknownst to Makoto—is in love with him. Thus the three are bound in a love triangle of life-changing proportions.
The Japanese Ministry of Defense has an anti-paranormal special forces group called the Paranormal Disaster Countermeasure Headquarters. They're the ones responsible to protect Japanese soil and its people from supernatural and paranormal events. However, things didn't go so well in one of their missions, which leads to intervention by the Ministry of Enviroment's Supernatural Disaster Countermeasures Division after the PDCH has sustained large numbers of casualties battling demons.
References: ANN, MyAnimeList, Wiki