8 Anime Like Free! – Iwatobi Swim Club [Recommendations]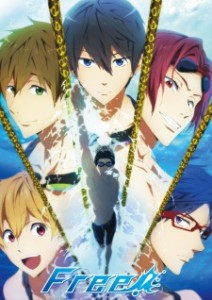 Here are my favorite picks for anime like Free! Keep in mind in list is in no particular order. Enjoy the recommendations!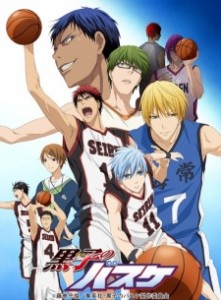 The Teiko Middle School Basketball Team. The class that produced three perfect seasons in a row, with five once-in-a generation players, called "The Generation of Miracles." There was another player who all of them respected… A legendary 6th player. An up-and-coming power player, Taiga Kagami, is just back from America. When he comes to Seirin High School, he meets the super-ordinary boy, Tetsuya Kuroko. Kagami is shocked to find that Kuroko isn't good at basketball, in fact, he's bad! And he's so plain that he's impossible to see. But Kuroko's plainness lets him pass the ball around without the other team noticing him, and he's none other than the sixth member of the Miracle Generation. Kuroko makes a pact with Kagami to defeat the other members of the Miracle Generation, who have all played basketball at other schools. A battle of light (Kagami) and shadow (Kuroko) begins!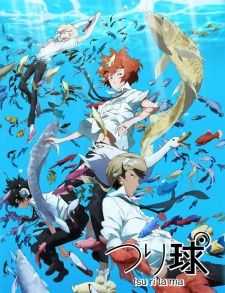 You can't catch fish if you don't go fishing, and you can't make friends if you don't at least try.
Which is how relationship-challenged student Yuki finds himself on a fishing trip to a tiny island with three other boys he barely knows. Well, two other boys and Haru, who claims that he's an alien. Not that constantly stewing Natsuki or mysterious Akira are any more likely as prospects for good companionship.
But there's something about fishing that makes it unlike any other pastime, and maybe that quiet sense of companionship and hopeful expectation is just what Yuki needs to start charting the unfamiliar waters of personal connections. Or maybe it will turn out that Haru's right and they're going to have to save the entire planet.
There are lots of different kinds of fish stories, from the "ones that got away" to the "best catches ever," but whichever way the currents of life take them, for four young men, this trip may turn out to be the biggest whopper ever!  (Source: Sentai Filmworks)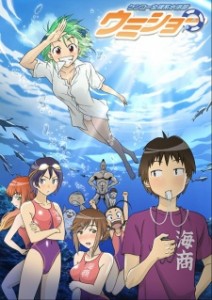 Kaname Okiura, a student of Prefectoral Umineko Shougyou High ("Umishou" for short), joined the school's swimming club in order to learn how to swim, but the club is filled with weirdos, let alone who can teach him swimming. Then, a sunny, happy-go-lucky girl named Amuro Ninagawa who transferred from Okinawa joined the club. Her extraordinary underwater speed and unorthodox swimming style (plus her personal habit of nude swimming—a powerful magnet to teenage boys) surprised every club member, especially Okiura, because she reminds him of a mermaid-like creature he saw only once in his early childhood.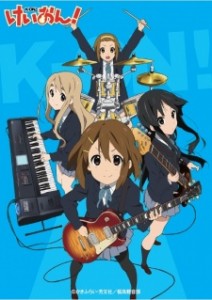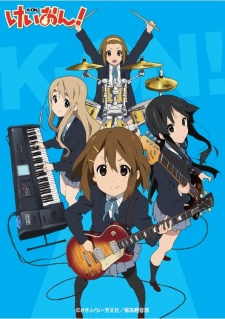 Hirasawa Yui, a young, carefree girl entering high school, has her imagination instantly captured when she sees a poster advertising the "Light Music Club." Being the carefree girl that she is, she quickly signs up; however, Yui has a problem, she is unable to play an instrument.
When Yui goes to the clubroom to explain, she's greeted by the other members: Ritsu, Mio, and Tsumugi. Although disheartened at Yui's lack of musical know-how, they still try to convince her to stay to prevent the club's disbandment. After playing Yui a short piece which re-ignites her imagination, they succeed in keeping their new member and guitarist.
Along with the tasks of school and homework, Yui begins to learn the guitar with the help of the other band members, experiencing many mishaps along the way. However, with the school festival drawing near and Yui getting stuck with her practice, will the Light Music Club be ready in time for their debut? (Source: MAL Rewrite)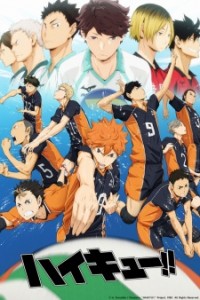 Inspired after watching a volleyball ace nicknamed "Little Giant" in action, small-statured Shouyou Hinata revives the volleyball club at his middle school. The newly-formed team even makes it to a tournament; however, their first match turns out to be their last when they are brutally squashed by the "King of the Court," Tobio Kageyama. Hinata vows to surpass Kageyama, and so after graduating from middle school, he joins Karasuno High School's volleyball team—only to find that his sworn rival, Kageyama, is now his teammate.
Thanks to his short height, Hinata struggles to find his role on the team, even with his superior jumping power. Surprisingly, Kageyama has his own problems that only Hinata can help with, and learning to work together appears to be the only way for the team to be successful. Based on Haruichi Furudate's popular shounen manga of the same name, Haikyuu!! is an exhilarating and emotional sports comedy following two determined athletes as they attempt to patch a heated rivalry in order to make their high school volleyball team the best in Japan. (Source: MAL Rewrite)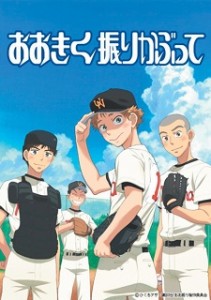 After a falling out with his middle school team, Mihashi enters Nishiura high school with no social skill, a warped opinion of himself, and every intention to quit baseball. The newly formed Nishiura baseball team, however, needs a pitcher, and they welcome him. Most enthusiastic is Abe, a domineering catcher with his own game issues.
And so a battery every bit as complementary as it is dysfunctional is formed. If they can figure out how to work together, they might be the answers to each other's problems-and the team might be able to win.
Chihaya Ayase is a frank and ebullient girl who becomes fascinated by the obscure world of competitive karuta, a card game based on Japanese poetry. Introduced to the aggressive style of the game by a quiet and thoughtful elementary school classmate named Arata Wataya, the two quickly become close friends. They start playing as a group with Taichi Mashima, Chihaya's smart and athletic childhood friend, until they have to part ways during their middle school years due to several circumstances. As their high school life begins, they meet once again. (Source: ANN)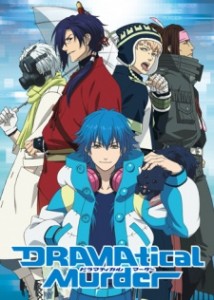 The story takes place many years in the future where the game "Rhyme," a virtual fighting game, is incredibly popular and people possess "AllMates," convenient AI computers. Aoba leads an ordinary life, working at a junk shop and living with his grandmother on the island of Midorijima. Unlike his friends, he doesn't participate in Rhyme, nor does he belong in a gang. However, when rumors of people disappearing spread, Aoba finds himself needing to unravel the mysteries behind the island in order to protect his everyday life. (Source: MU)
References: MyAnimeList, Wikipedia, ANN