7 Anime Like Freezing Vibration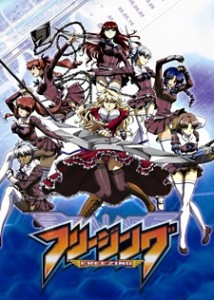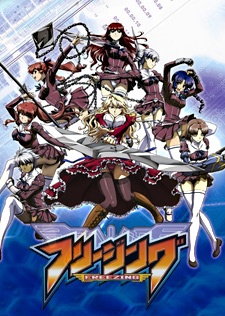 Here are my favorite picks for anime like Freezing. Keep in my the list is in no particular order. Enjoy the recommendations!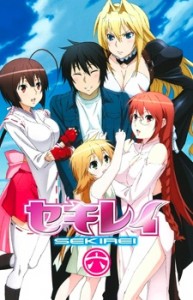 Minato Sahashi is extremely intelligent, yet due to his inability to cope under pressure has failed the college entrance exam twice. As a result he has been branded an idiot and loser by many. One day after talking to his yet again disappointed mother he comes into contact with a girl named Musubi who was under attack. The girl runs but takes him with her and soon finds that Minato, while unknown to him, is an Ashikabi, one of the mysterious set of masters that have the genetic trait that can become partners with some of the 108 cute girls, buxom women, and bishōnen called "Sekirei." The reason for the partnership allows the Sekirei to use all their power to win in the competition held by the mysterious MBI corporation. (Source: ANN)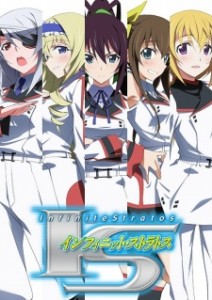 Japan engineered an armed powered exoskeleton "Infinite Stratos" (IS) and it became the mainstream of weapons. Since only women can operate IS, women dominate the society over men. Orimura Ichika is a 15-year-old boy and accidentally touches an IS placed in the IS pilot training school. He is found to be the only man who can operate IS and forced to enter the training school. Ichika's busy school life surrounded by girls has begun.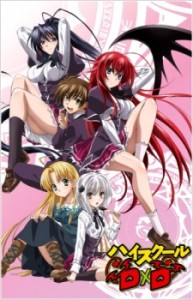 Issei Hyodo is your average perverted high school student whose one wish in life is to have his own harem, but he's got to be one of the unluckiest guys around. He goes on his first date with a girl only to get brutally attacked and killed when it turns out the girl is really a vicious fallen angel. To top it all off, he's later reincarnated as a devil by his gorgeous senpai who tells him that she is also a devil and now his master! One thing's for sure, his peaceful days are over. In a battle between devils and angels, who will win? (Source: FUNimation)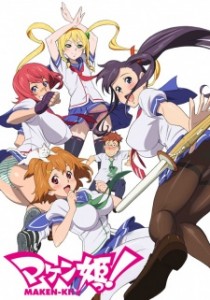 Based on the manga series by Hiromitsu Takeda, this romantic comedy is about Takeru Ohyama, a typical perverted teenage boy. His new school doesn't require entrance exams, and it just turned co-ed! Unfortunately, his dreams of a happy high school life are dashed when he finds out the school is much more than it seems. All of the students wield a special item—a Maken—to unleash their magical abilities in duels! Can Takeru find a Maken that works for him? Even while trying to fit in at a new school and dealing with all kinds of girl problems? (Source: FUNimation)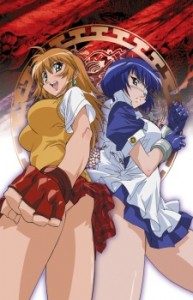 Seven schools are constantly 'at war' with each other, and the students within – both male and female – have become skilled fighters and constantly battle with rival schools. Their lives and fates are guided by strange jewels that contain the spirits and destinies of warriors from the Sangokushi period. One girl, Sonsaku Hakufu, has recently moved to Japan and is apparently destined to unite the schools as her counterpart united seven countries long ago. But, like all heroes, there is a darker side to her fate, and as always there is a constant struggle by those around her to break the chains of their own destinies and make their own lives. (Source: ANN)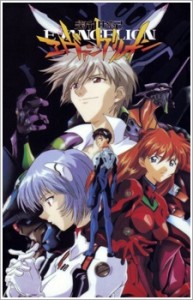 In the year 2015, the world stands on the brink of destruction. Humanity's last hope lies in the hands of Nerv, a special agency under the United Nations, and their Evangelions, giant machines capable of defeating the Angels who herald Earth's ruin. Gendou Ikari, head of the organization, seeks compatible pilots who can synchronize with the Evangelions and realize their true potential. Aiding in this defensive endeavor are talented personnel Misato Katsuragi, Head of Tactical Operations, and Ritsuko Akagi, Chief Scientist.
Face to face with his father for the first time in years, 14-year-old Shinji Ikari's average life is irreversibly changed when he is whisked away into the depths of Nerv, and into a harrowing new destiny—he must become the pilot of Evangelion Unit-01 with the fate of mankind on his shoulders.
Written by Hideaki Anno, Neon Genesis Evangelion is a heroic tale of a young boy who will become a legend. But as this psychological drama unfolds, ancient secrets beneath the big picture begin to bubble to the surface… [Written by MAL Rewrite]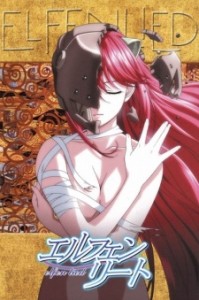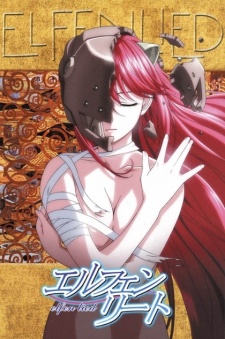 The Diclonius, a mutated homosapien that is said to be selected by God and will eventually become the destruction of mankind, possess two horns on their heads and have a "sixth sense" which gives them telekinetic abilities. Due to this dangerous power, they have been captured and isolated in laboratories by the government. Lucy, a young and psychotic Diclonius, manages to break free of her confines and brutally murders most of the guards in the laboratory where she is being held, only to be shot in the head as she makes her escape. She survives, falling off a cliff into the ocean and manages to drift along to a beach where two teenagers, Kouta and Yuka, discover her. Having lost her memories, she was named after the only thing that she can now say, "Nyuu," and the two allow her to stay at Kouta's home. However, it appears that the psychotic side of Lucy is not dead just yet… (Source: ANN – Revised)
References: MyAnimeList, Wiki, ANN