7 Anime Like From the New World [Shinsekai Yori]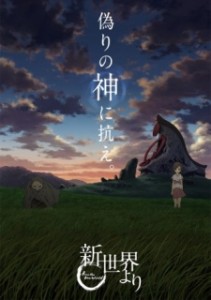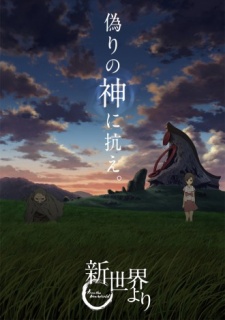 Here are my favorite picks for anime like Shinsekai yori. Keep in my the list is in no particular order. Enjoy the recommendations!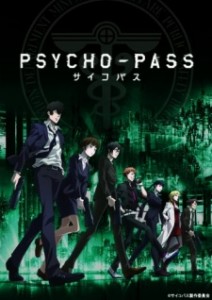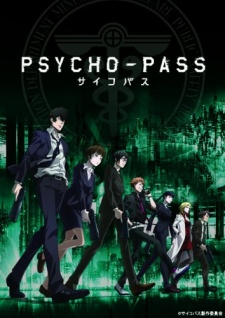 The series takes place in the near future, when it is possible to instantaneously measure and quantify a person's state of mind and personality. This information is recorded and processed, and the term "Psycho-Pass" refers to a standard used to measure an individual's being. The story centers around the "enforcement officer" Shinya Kougami, who is tasked with managing crime in such a world.
In the future, it is possible to quantitatively measure a person's emotions, desires, and every inclination. In this way, it is also possible to measure a person's criminal tendency factor, which is used to judge criminals.
This is the story of a team of policemen dedicated to maintaining public order. Some of them work in the Enforcement Division, responsible for the apprehension of criminals, while others belong to the Supervisory Division which oversees their colleagues in Enforcement. (Source: translated and adapted from official site by Cranston)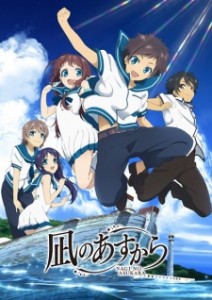 Long ago, all humans lived beneath the sea. However, some people preferred the surface and abandoned living underwater permanently. As a consequence, they were stripped of their god-given protection called "Ena" which allowed them to breathe underwater. Over time, the rift between the denizens of the sea and of the surface widened, although contact between the two peoples still existed.
Nagi no Asukara follows the story of Hikari Sakishima and Manaka Mukaido, along with their childhood friends Chisaki Hiradaira and Kaname Isaki, who are forced to leave the sea and attend a school on the surface. There, the group also meets Tsumugu Kihara, a fellow student and fisherman who loves the sea.
Hikari and his friends' lives are bound to change as they have to deal with the deep-seated hatred and discrimination between the people of sea and of the surface, the storms in their personal lives, as well as an impending tempest which may spell doom for all who dwell on the surface. [Written by MAL Rewrite]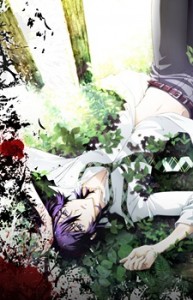 Fifteen-year-old Megumi Shimizu dreamed of a glamorous life in the big city; however, her unexpected death in the quiet village of Sotoba marks the beginning of what appears to be a ferocious epidemic that turns the hot summer into a season of blood and terror. A young doctor named Toshio Ozaki begins to doubt the nature of the disease and comes to understand that to discover the truth, he must abandon his humanity. Meanwhile, Natsuno Yuuki, an antisocial youth from the city, is haunted by the sudden death of Megumi and must realize the pain of friendship in the face of his own tragedy. Toshio and Natsuno form an unlikely pair as they work together to save Sotoba before it transforms into a ghost town of vampires.
Shiki, adapted from the horror novel written by Fuyumi Ono, goes beyond the average vampire story. It tells the tragic tale of survival in a world where one cannot easily distinguish between good and evil. Abandoned by God, the Shiki, as the vampires call themselves, have only their will to live as they clash with the fear of the paranoid/unbelieving villagers. Shiki explores the boundary that separates man from monster. [Written by MAL Rewrite]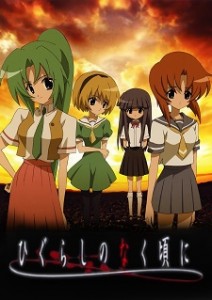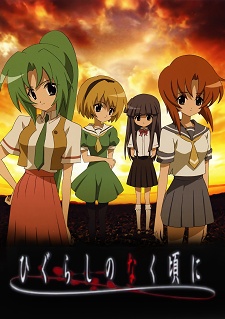 After moving into the quiet town of Hinamizawa, Maebara Keiichi spends his days blissfully in school often playing games with his local friends. However, appearances can be deceiving. One fateful day, Keiichi stumbles upon news of a murder that had occurred in Hinamizawa. From this point on, horrific events unfold in front of Keiichi, as he soon learns his close friends may not be all that they seem. Based on the amateur mystery game by 07th Expansion, the story is told in a series of different scenarios.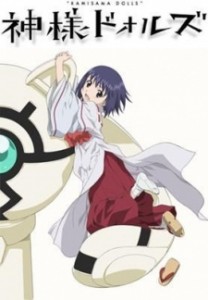 Kyouhei, after moving away to Tokyo from his old town to get away from the events that happened, is on a goukon with his friends, including his old neighbor, Shiba. After drinking for a whole night, he and Shiba discover a dead, bloody body in the elevator. He is told by his younger sister, Utao with her Kamisama Doll, that Aki, an old friend, and his Doll are the culprits responsible.
Erin is a young girl who lives with her mother in a village which raises war-lizards, called Touda. We see her daily life, which changes as she grows up. Meanwhile, there is growing tension between the two provinces of the country she lives in. Based on the fantasy series written by Uehashi Nahoko, also known for Seirei no Moribito.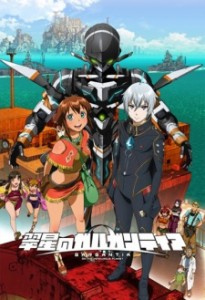 The story begins in the distant future in the far reaches of the galaxy. The Human Galactic Alliance has been constantly fighting for its survival against a grotesque race of beings called "Hidiaazu." During an intense battle, the young lieutenant Ledo and his humanoid mobile weapon Chamber are swallowed up into a distortion of time and space. Waking from his artificially induced hibernation, Ledo realizes that he has arrived on Earth, the planet on the lost frontier. On this planet that was completely flooded by the seas, people live in fleets of giant ships, salvaging relics from the seas' depths in order to survive. Ledo arrives on one of the fleets called Gargantia. With no knowledge of the planet's history or culture, he is forced to live alongside Amy, a 15-year-old girl who serves as a messenger aboard the Gargantia fleet. To Ledo, who has lived a life where he knows nothing but fighting, these days of peace continue to surprise him. (Source: ANN)
References: MyAnimeList, Wiki, ANN