Similar Anime like Fruits Basket Recommendations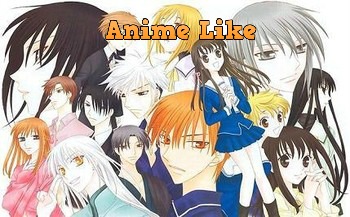 Here are my best picks for animes like Fruits Basket! Keep in mind the list is in no particular order!
After her father having run away due to gambling debts, and being evicted from her apartment, Nanami meets Mikage, a strange man who is afraid of dogs. Nanami "saves" Mikage from a dog and tells him her story. He gives Nanami his house as a thank you for saving him. Nanami accepts the offer, due to having nowhere else to go. Mikage draws her up a map showing her where to go. Upon arriving, she finds that it is a rundown shrine.
Nanami is then almost killed by Tomoe, who was expecting Mikage to finally return after his 20 year absence. She is then greeted by both Onikiri and Kotetsu, as the new land god of the shrine. Unable to accept Nanami as the new land god, Tomoe mocks her then leaves the shrine, which, without Tomoe's power transforms back into a run-down state. Not wanting to rob Tomoe of his home and realizing that her powers as a god are too weak anyway Nanami leaves, but eventually is brought back by Tomoe after she seals a contract with him, making him her familiar.
Haruhi is a poor tomboyish student at a school for the ultra-wealthy, able to attend because of a scholarship, and unable to even afford a uniform. One day, she stumbles across the decidedly peculiar but very popular Ouran Host Club. She tries to leave, but accidentally breaks a vase, and unable to pay for it, she's told that she'll have to stay and do odd jobs. That is, until they decide she would be more valuable as a club member.
Not realizing she's female due to her appearance, they fix her up and give her a male uniform. She's an instant hit, so they decide to have her keep up the charade even after they find out the truth. Haruhi, being average almost to a fault, doesn't know what to make of the unconventional activities of the Host Club (or of the even more unconventional members), but having little choice, she plays along. Before long, real bonds are formed, friends made, and Haruhi finds herself accepted in a way she could never have been otherwise in this affluent school.
Kobato is a girl who came to earth to fulfill her wish, which is to go to a certain place. To fulfill that wish, she has to find a bottle and fill it wich scarred hearts. Together with her "teacher", which is a stuffed animal, she search for the scarred hearts. However she may not fall in love with any person whom she cures the heart of.
In a small country school, Sakura Mikan and Imai Hotaru are classmates and best friends – in their own way. Ditzy, emotional Mikan seems ill-matched with aloof, emotionless Hotaru, yet they are together all the time… until Hotaru gets called away to study at the strange and forbidding Alice Academy. In her anguish at being left behind, Mikan finally decides to follow her friend – and doing so, she makes a strange discovery.
References: