7 Anime Like Gatchaman Crowds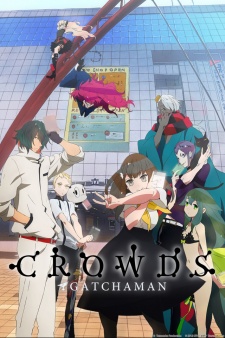 Here are my favorite picks for anime like Gatchaman Crowds. Keep in my the list is in no particular order. Enjoy the recommendations!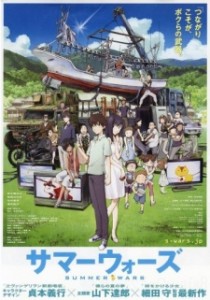 When timid eleventh-grader and math genius Kenji Koiso is asked by older student and secret crush Natsuki to come with her to her family's Nagano home for a summer job, he agrees without hesitation.
Natsuki's family, the Jinnouchi clan, dates back to the Muromachi era (1336 to 1573), and they've all come together to celebrate the 90th birthday of the spunky matriarch of the family, Sakae. That's when Kenji discovers his "summer job" is to pretend to be Natsuki's fiance and dance with her at the birthday celebration.
As Kenji attempts to keep up with Natsuki's act around her family, he receives a strange math problem on his cell phone which, being a math genius, he can't resist solving. As it turns out, the solution to the mysterious equation causes Oz, the program that controls nearly every aspect of life to be hacked into, it's up to Kenji and his new "family" to stop the hacker before it's too late. (Source: twitchfilm.net)
Sternbild City is home to people called "Next," who use their special abilities to protect the people as superheroes. These heroes solve cases and save lives so they can wear sponsor logos or acquire "hero points." Their activities are documented on the popular program "Hero TV," which picks the "King of Heroes" in a yearly ranking. The veteran hero Wild Tiger has always preferred to work alone, but now he's been assigned the rookie Barnaby Brooks Jr., who has a different perspective on being a superhero. (Source: ANN)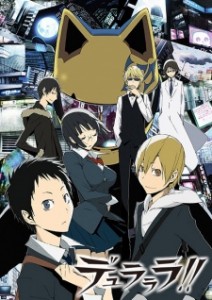 In Tokyo's downtown district of Ikebukuro, amidst many strange rumors and warnings of anonymous gangs and dangerous occupants, one urban legend stands out above the rest—the existence of a headless "Black Rider" who is said to be seen driving a jet-black motorcycle through the city streets.
Mikado Ryuugamine has always longed for the excitement of the city life, and an invitation from a childhood friend convinces him to move to Tokyo. Witnessing the Black Rider on his first day in the city, his wishes already seem to have been granted. But as supernatural events begin to occur, ordinary citizens like himself, along with Ikebukuro's most colorful inhabitants, are mixed up in the commotion breaking out in their city. [Written by MAL Rewrite]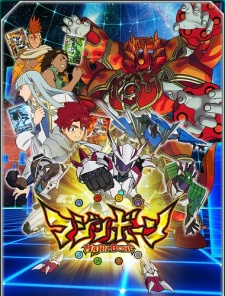 Anime adaptation of Majin Bone, a digital card game project.
Majin, the creator of the Universe, has been resurrected in the present day. Shougo Ryuujin, an ordinary high school student who transforms into the Bone Fighter Dragonbone with the Bone Card in order to save Earth. Together, with the other White Bone warriors take a stand against the Dark Bone, a foe that has appeared from darkness to devastate Earth. However, "could the true enemy be ourselves?" (Source: ANN)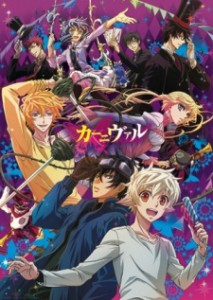 Nai searches for someone important to him, with only an abandoned bracelet as a clue. Gareki steals and pick-pockets to get by from day to day. The two meet in a strange mansion where they are set-up, and soon become wanted criminals by military security operatives. When Nai and Gareki find themselves desperate in a hopeless predicament, they encounter none other than the country's most powerful defense organization—"Circus"!!  (Source: OneManga)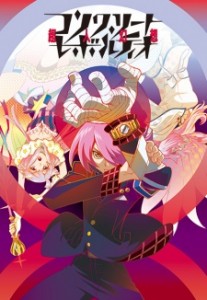 The stage is set in "another Japan" as a banquet of diverse superhumans unfolds…
In an imaginary "age of gods" about 20 years after the war, Japan has grown and developed by leaps and bounds. What if all the superhumans ever written about in fictional stories existed at the same time? Superhumans who came into existence through different circumstances, and who are special in different ways—Titans from outer space, lifeforms from a mystical world, phantoms and goblins from ancient times, cyborgs created by scientists, relics that rose out of the ruins of ancient civilizations, and the list goes on. One segment of these superhumans makes no secret of their existence and has gained popularity in society. Others cloak their identities and fight in secrecy.
There are enemies of superhumans as well, organizations that operate in the shadows.
The Japanese government has taken many measures to secure peace and order.
One is the establishment of an organization under the Ministry of Health and Welfare—the Overpopulation Research Laboratory, a.k.a. the Superhuman Bureau.
Their mission is to identify and approach superhumans, then oversee and safeguard them. One member of the Superhuman Bureau, Jirou Hitoyoshi, is protagonist of this series. (Source: Official website)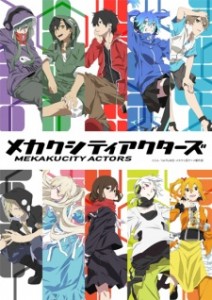 The incidents which occurred on August 14th and 15th bring a group of young boys and girls together… They are members of a group they call themselves the "Mekakushi Dan" (Blindfold Organization) and each member possesses a strange power involving their eyes. Will the members of this peculiar organization be able to solve the mysteries behind these incidents and see the truth? (Source: Aniplex USA)
References: MyAnimeList, Wiki, ANN