7 Funny Anime Like Gintama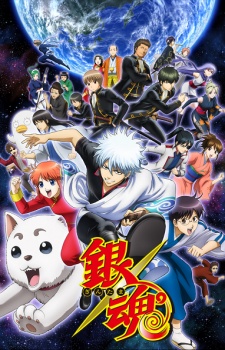 Here are my favorite picks for funny action animes just like Gintama. Keep in mind the list is in no particular order. Enjoy the recommendations!
At Kaimei High School, the Living Assistance Club (aka the Sket Brigade) was organized to help students with problems big or small. Most of the time, though, they hang out in their club room, bored, with only a few trivial problems floating in every once in a while. In spite of this, they still throw all their energy into solving these worries.
The story follows the "strongest juvenile delinquent," Tatsumi Oga, a first year at Ishiyama High, the school for delinquents. One day while sleeping next to a river, he sees a man floating down it. Tatsumi pulls him to shore, and the man splits in half revealing a baby boy. This boy is the son of the demon king, and Tatsumi has been chosen as the one to raise it with the baby's demon maid, Hilda. The story follows his life with the child at the delinquent school.
Tadakuni, Hidenori, and Yoshitake are students at the all-boys academy, Sanada North High School. This is a tale about just that—their daily lives as students. Winning the basketball tournament? Finding true love? You won't find any of that here. Whether it's sparking random arguments while hanging out with friends, meeting that one weird co-worker at a part-time job, or even letting imaginations run wild on a windy afternoon, we've all experienced the show's ordinary but true-to-life themes at one point or another.
16-year-old Hayate is really down on his luck. Because his unemployed parents are good-for-nothings who waste what money they have on gambling, Hayate had to start working at a young age to help out his family. Although such experience has made him inhumanly fast and tough and skilled at things boys aren't normally skilled at, it has also left him in an awkward position, as his parents have racked up such a huge gambling debt that they have sold Hayate to the yakuza for the value of his organs.
In a desperate attempt to avoid that fate, Hayate decides to become a "bad guy" and kidnap someone to be held for ransom, but his efforts to do so are mistaken as a confession of love by the girl he targets. When he helps save the (as it turns out) ultra-wealthy 13-year-old Nagi from real kidnappers, she takes him in and gives him a job as her new personal butler (and love interest) until he can pay off his debt. But Hayate is more attracted to Nagi's beautiful teenage maid Maria, and head butler Klaus is initially disapproving of a boy with such a poor look. And then there's Nagi's pet Tama, who is also a force to be reckoned with.
Himura Kenshin is a vagabond with a dark past and sunny disposition. Not a ronin but a rurouni, he was never a samurai, but an assassin of utmost skill in the Meiji restoration, who in the turning point of the war simply walked away. His travels lead him to Tokyo in the 11th year of the Meiji era, where he befriends a female Kendo master, a former thief, a brawler and a doctor all with their own secrets. Together they fight off the enemies surfacing from the dark past that Kenshin cannot escape.
At the expense of the people and things around her, Sakura has absorbed so much "happiness energy" that she has caused an energy imbalance in the world. In order to return balance to the world, the Poverty God, Momiji, sets out to take away Sakura's ability to absorb this energy. Will Momiji be able to put a stop to Sakura's absorbing abilities, or will the God succumb to her happiness?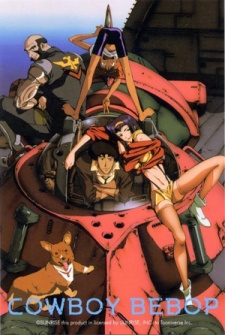 The year 2071 A.D. That future is now. Driven out of their terrestrial eden, humanity chose the stars as the final frontier. With the section-by-section collapse of the former nations a mixed jumble of races and peoples came. They spread to the stars, taking with them the now confused concepts of freedom, violence, illegality and love, where new rules and a new generation of outlaws came into being. People referred to them as Cowboys.
Meet Spike and Jet, a drifter and a retired cyborg cop who have started a bounty hunting operation. In the converted ship The Bebop, Spike and Jet search the galaxy for criminals with bounties on their heads. They meet a lot of unusual characters, including the unusually intelligent dog, Ein, and the voluptuous and vexing femme fatale, Faye Valentine.
References: Wiki, MyAnimeList, ANN