8 Anime Like Girls Beyond the Wasteland
Girls Beyond the Wasteland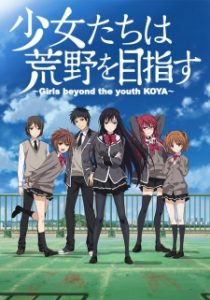 This is a list of anime recommendations of anime similar to Girls Beyond the Wasteland. Bear in mind that this list is in no particular order.
Saekano: How to Raise a Boring Girlfriend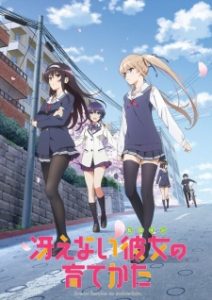 Tomoya Aki, an otaku, has been obsessed with collecting anime and light novels for years, attaching himself to various series with captivating stories and characters. Now, he wants to have a chance of providing the same experience for others by creating his own game, but unfortunately, Tomoya cannot do this task by himself.
Welcome to the N.H.K.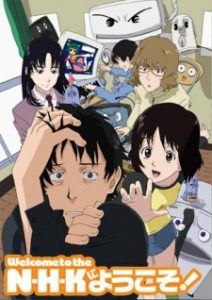 Twenty-two-year-old college dropout Tatsuhiro Satou has been a hikikomori for almost four years now. In his isolation, he has come to believe in many obscure conspiracy theories, but there is one in particular which he holds unshakable faith in: the theory that the evil conspirator behind his shut-in NEET (Not in Employment, Education or Training) status is the Nihon Hikikomori Kyokai (NHK)—an evil and secret organization dedicated to fostering the spread of hikikomori culture.
The Pet Girl of Sakurasou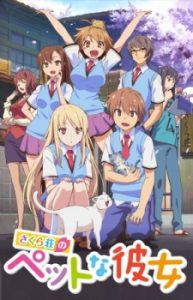 When abandoned kittens and his good conscience force second year Sorata Kanda to move into Suimei High School's infamous Sakura Hall, the satellite dorm and its eccentric, misfit residents turn his life upside down. The decidedly average Sorata finds it difficult to fit in with the bizarre collection of dorm residents like Misaki, an energetic animator; Jin, a playwright playboy; Ryuunosuke, a reclusive programmer; and Chihiro, the dorm manager, art teacher, and party girl.
Oreimo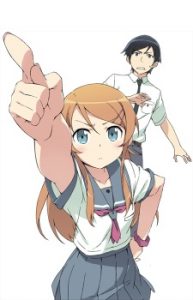 Kirino Kousaka embodies the ideal student with equally entrancing looks. Her grades are near perfect, and to cover her personal expenses, she works as a professional model alongside her best friend Ayase Aragaki, who abhors liars and all things otaku. But what Ayase doesn't know is that Kirino harbors a deep, entrenched secret that will soon be brought to light.
My Youth Romantic Comedy Is Wrong, As I Expected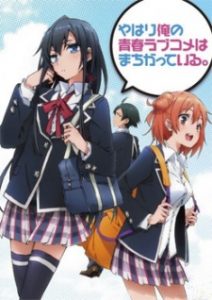 Hachiman Hikigaya is an apathetic high school student with narcissistic and semi-nihilistic tendencies. He firmly believes that joyful youth is nothing but a farce, and everyone who says otherwise is just lying to themselves.  In a novel punishment for writing an essay mocking modern social relationships, Hachiman's teacher forces him to join the Volunteer Service Club, a club that aims to extend a helping hand to any student who seeks their support in achieving their goals. With the only other club member being the beautiful ice queen Yukino Yukinoshita, Hachiman finds himself on the front line of other people's problems—a place he never dreamed he would be. As Hachiman and Yukino use their wits to solve many students' problems, will Hachiman's rotten view of society prove to be a hindrance or a tool he can use to his advantage?
Fuuka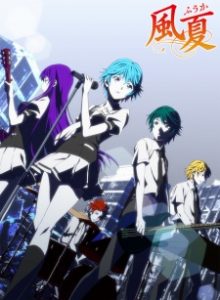 Yuu Haruna just moved into town and loves to use Twitter. Out on his way to buy dinner, he bumps into a mysterious girl, Fuuka Akitsuki, who breaks his phone thinking he was trying to take a picture of her panties. How will his new life change now?
Bakuman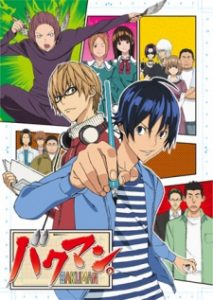 As a child, Moritaka Mashiro dreamt of becoming a mangaka, just like his childhood hero and uncle, Tarou Kawaguchi, creator of a popular gag manga. But when tragedy strikes, he gives up on his dream and spends his middle school days studying, aiming to become a salaryman instead.
Magic of Stella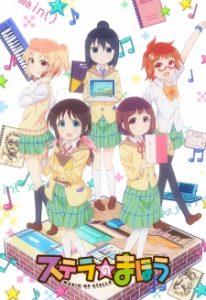 Upon enrolling in high school, Tamaki Honda joins a club for making doujin games known as the SNS Club. Joined by programmer Shiina, writer Ayame, and composer Kayo, Tamaki begins working as an illustrator for the club's next game.
References: Myanimelist