8 Anime Like GJ-bu [GJ Club]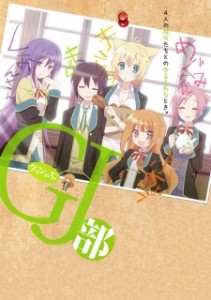 Here are my favorite picks for anime like GJ-bu. Keep in my the list is in no particular order. Enjoy the recommendations!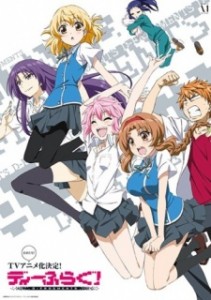 Kazama Kenji likes to believe he is something of a delinquent. Moreover, others seem to like to agree that he is. Of course, Kenji's gang finds their way to a group of four not-so-normal girls—Chitose, Sakura, Minami and Roka—and all at once, whatever reputation he may have is nothing compared to the outrageous behavior of the girls. Shanghaied into joining their club, what will happen to his everyday life from that point on? (Source: MU)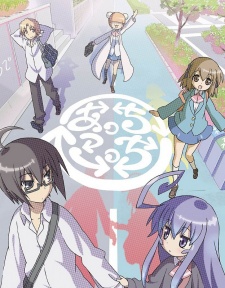 Everyone has a circle of friends they hang out with. But even within a small group there are smaller groups of friends, best friends and, here's where it gets complicated, boyfriends and girlfriends. Sometimes relationships just develop in a way where you're not exactly sure what you are to the other person. Which is the problem Tsumiki has when it comes to Io. Io's as tall and easygoing as Tsumiki is short in both temper and stature, but he also seems to be totally clueless about how she's starting to feel. Yet, at times, he's almost too affectionate. It's just confusing and irritating. And their prankster friends Mayoi and Sakaki aren't much help. Especially Mayoi, as it gives her one more thing to tease Tsumiki over. Hime, the fifth member of their usual gang of five isn't much better, because she's not really well connected to reality anyway. Which leaves Tsumiki stuck in a quandary. Are she and Io just best friends? And is it worth risking that for what Tsumiki wants? (Source: Sentai Filmworks)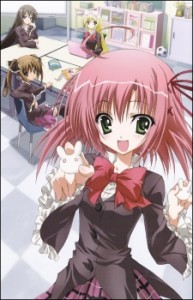 The members of the student council of Hekiyou Gakuen are chosen by a popularity vote. As a result, all the members are cute girls except for Ken Sugisaki, who studied hard to enter the council. The story features the endless chattering of the members full of parodies of Suzumiya Haruhi no Yuuutsu, Dragon Ball, Death Note, etc.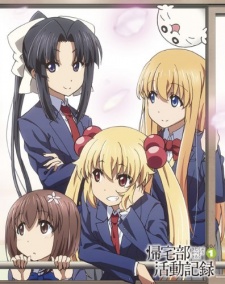 When a friend asks Natsuki what high school club she's going to join, she cheerfully responds "the go-home club" (meaning, she's not going to join any of them). However, she soon realizes that this club actually exists at her high school, and she's just expressed interest in joining it! Before she knows it, she ends up as one of the two new members of "the go-home club," which is a small group of eccentric school girls. One of the girls likes fighting bears, while another is ridiculously rich. But what exactly constitutes the activities of "the go-home club"? (Source: MangaHelpers)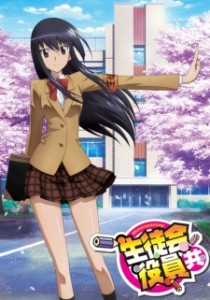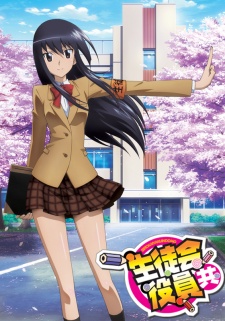 Tsuda Takatoshi is about to begin his first year in Ousai Academy. His decision to enter Ousai was based upon it being close to his home and he paid no heed to the fact he'd be among the first boys to enter the recently gender-integrated school.
On his first trip to school, Takatoshi is surrounded by girls; the train has nothing but girls, the walk to school has nothing but girls and once he finally arrives he is approached by a group of girls and summarily appointed vice-president of the student council and, as expected, he is the only boy there.
Now Takatoshi finds himself surrounded by crazy girls who do nothing but horrify him with their candid conversations about feminine hygiene products and, what's worse, assume he's the worst kind of man, the kind who doesn't clean himself and watches porn all day long.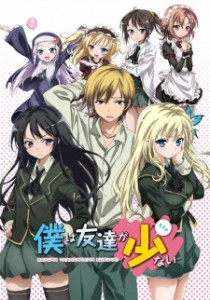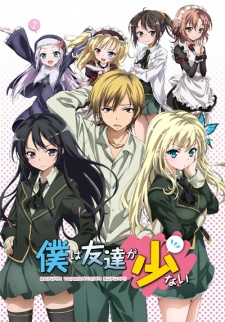 Every teenager has undergone the awkwardness of high school. Making new friends and trying to fit in. It's hard enough doing so under normal circumstances. Try doing so with blonde hair and a bad boy face… in Japan. After transferring to a new school, Kodaka Hasegawa was instantaneously labelled a "delinquent" due to his eccentric appearance. Having classmates shiver in your presence is not a good way to start the school year.
One day, Kodaka has a surprise encounter with a female classmate, Yozora, who just might be more of an outcast than him – she has both a bad temper and an imaginary friend. However, even outcasts desire companionship. The two decide to form the "Neighbors' Club," specifically designed for people who don't have many friends. Kodaka, a lone wolf in the wild terrains of high school, had finally found his pack. But will this dysfunctional bunch be able to form normal relationships with each other? Or will their unique personalities collide?
Boku wa Tomodachi ga Sukunai is a slice of life anime that portrays the difficulties of fitting in and making friends in a comedic and heartwarming way. Viewers can't help but root for these adorable underdogs.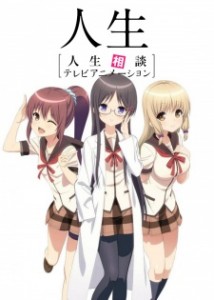 Yuuki Akamatsu, who is in the Kyuumon Gakuen Second News Club, is asked to become the counselor of the club immediately after joining the club by Ayaka Nikaidou, the club leader. Three girls currently give advice to issues sent in by the students: Rino Endou from the science stream, Fumi Kujou from the literary stream, and Ikumi Suzuki from the sports stream. However, the three always have different opinions and cannot get their views to agree, so they just try things out anyway… (Source: MAL News)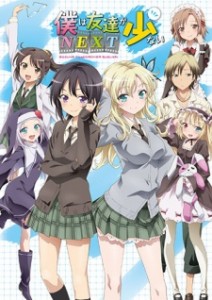 The Neighbor's Club—a club founded for the purpose of making friends, where misfortunate boys and girls with few friends live out their regrettable lives.
Although Yozora Mikazuki faced a certain incident at the end of summer, the daily life of the Neighbor's Club goes on as usual. A strange nun, members of the student council and other new faces make an appearance, causing Kodaka Hasegawa's life to grow even busier.
While they all enjoy going to the amusement park, playing games, celebrating birthdays, and challenging the "school festival"—a symbol of the school life normal people live—the relations amongst the members slowly begins to change…
Let the next stage begin, on this unfortunate coming-of-age love comedy!! (Source: ANN)
References: MyAnimeList, Wiki, ANN