9 Anime Like Good Luck Girl! [Recommendations]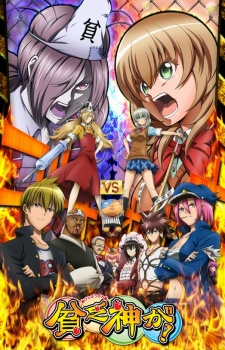 Here are my favorite picks for anime like Good Luck Girl! Keep in mind the list is in no particular order. Enjoy the recommendations!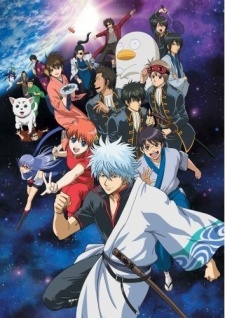 The Amanto, aliens from outer space, have invaded Earth and taken over feudal Japan. As a result, a prohibition on swords has been established, and the samurai of Japan are treated with disregard as a consequence.
However one man, Gintoki Sakata, still possesses the heart of the samurai, although from his love of sweets and work as a yorozuya, one might not expect it. Accompanying him in his jack-of-all-trades line of work are Shinpachi Shimura, a boy with glasses and a strong heart, Kagura with her umbrella and seemingly bottomless stomach, as well as Sadaharu, their oversized pet dog. Of course, these odd jobs are not always simple, as they frequently have run-ins with the police, ragtag rebels, and assassins, oftentimes leading to humorous but unfortunate consequences.
Who said life as an errand boy was easy? [Written by MAL Rewrite]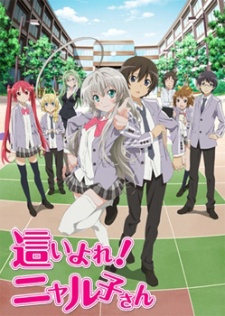 "I'm Nyarlathotep, the creeping chaos always smiling beside you." But you can call her Nyaruko for short. One by one, the Great Ones from the Cthulhu mythos are coming to earth to target Nyaruko and her human friend Mahiro. He's utterly clueless about the true nature of his cosmic conflict and just wants to live in peace. (Source: ANN)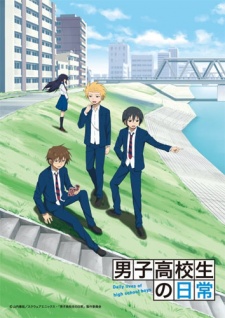 Tadakuni, Hidenori, and Yoshitake are students at the all-boys academy, Sanada North High School. This is a tale about just that—their daily lives as students. Winning the basketball tournament? Finding true love? You won't find any of that here. Whether it's sparking random arguments while hanging out with friends, meeting that one weird co-worker at a part-time job, or even letting imaginations run wild on a windy afternoon, we've all experienced the show's ordinary but true-to-life themes at one point or another. (Source: NIS America)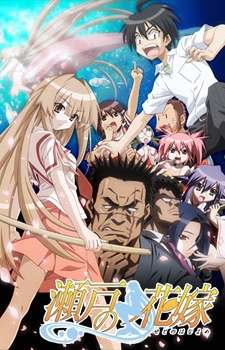 Michishio Nagasumi's life couldn't be any more normal. In an odd twist of events, during his summer vacation he ends up almost drowning in the sea. Luckily, the cute mermaid Seto Sun appears to save him. However, Sun is from a yakuza mermaid family and according to their law, if a human is to catch sight of a mermaid, either he or the mermaid must die. The only other way is for Nagasumi to be taken in as a family member, marrying Sun. In attempts to save both of their lives, Nagasumi asks for Sun's hand in marriage. Nagasumi's summer vacation reaped more than what he would expect, as he must now protect Sun from others finding her secret out. (Source: MyAnimeList)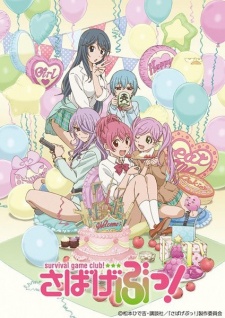 High school girl Momoka is dragged into joining one of the strangest associations at her school, the Survival Game Club. Its members participate in various forms of paramilitary training under the watchful eye of charming and alarming president, Miou. How on Earth will the inexperienced Momoka survive her training, let alone Miou's company?! (Source: MyAnimeList)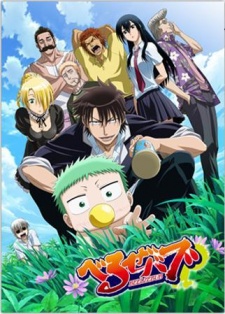 The story follows the "strongest juvenile delinquent," Tatsumi Oga, a first year at Ishiyama High, the school for delinquents. One day while sleeping next to a river, he sees a man floating down it. Tatsumi pulls him to shore, and the man splits in half revealing a baby boy. This boy is the son of the demon king, and Tatsumi has been chosen as the one to raise it with the baby's demon maid, Hilda. The story follows his life with the child at the delinquent school. (Source: Wikipedia, edited)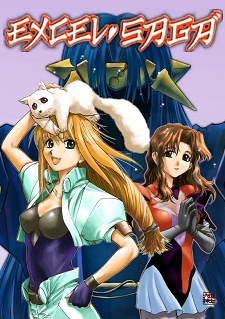 Hyperactive Excel does anything and everything to try to please her lord, Il Palazzo, who wants to take over the planet. Excel's misadventures takes her and her partner, the ever-dying Hyatt, all over the world, meeting several strange people as they go. Everything is bizarre and goofy, as any kind of anime or entertainment genre gets mocked and spoofed. (Source: ANN)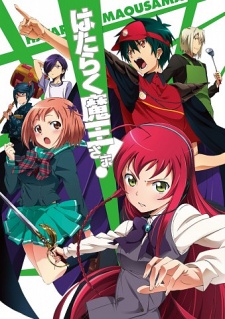 Devil King Sadao is only one step away from conquering the world when he is beaten by Hero Emilia and forced to drift to the other world: modern-day Tokyo. As "conquering the world" are the only skills the Devil King possesses—and are obviously unnecessary in his new situation—he must work as a freeter to pay for his living expenses! (Source: MyAnimeList)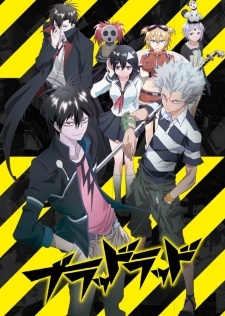 Staz Charlie Blood is a powerful vampire who rules the Eastern district of Demon World. According to rumors, he is a bloodthirsty and merciless monster, but in reality, Staz is just an otaku obsessed with Japanese culture and completely uninterested in human blood. Leaving the management of his territory to his underlings, Staz spends his days lazing around, indulging in anime, manga, and games.
When Fuyumi Yanagi, a Japanese girl, accidentally wanders through a portal leading into the demon world, Staz is overjoyed. But just as he is starting to feel an unusual attraction to her, his territory is attacked, resulting in Fuyumi's untimely death. She turns into a wandering ghost and the crestfallen Staz vows to resurrect her as this would mean being able to travel to the human world, something he has always dreamed of.
Blood Lad follows Staz and Fuyumi, soon joined by the spatial magician Bell and the half-werewolf Wolf, as they travel to find a magic that can bring humans back to life. [Written by MAL Rewrite]
References: MyAnimeList, Wiki, ANN