7 Anime Like Guilty Crown [Recommendations]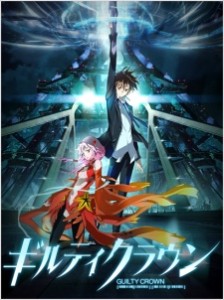 Here are my favorite picks for anime like Guilty Crown. Keep in my the list is in no particular order. Enjoy the recommendations!
In the year 2010, the Holy Empire of Britannia is establishing itself as a dominant military nation, starting with the conquest of Japan. Renamed to Area 11 after its swift defeat, Japan has seen significant resistance against these tyrants in an attempt to regain independence.
Lelouch Lamperouge, exiled prince of Britannia, unfortunately finds himself caught in a crossfire between the two nations' armed forces. He is able to escape, however, thanks to the timely appearance of a mysterious girl named C.C., who bestows upon him Geass, the "Power of Kings." Realizing the vast potential of his newfound "power of absolute obedience," Lelouch embarks upon a perilous journey as the masked vigilante known as Zero, leading a merciless onslaught against Britannia in order to get revenge once and for all. [Written by MAL Rewrite]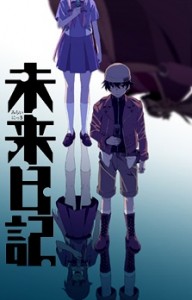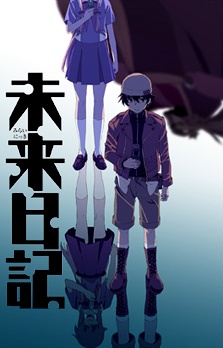 Lonely high school student, Yukiteru Amano, spends his days writing a diary on his cellphone, while conversing with his two seemingly imaginary friends Deus Ex Machina, who is the god of time and space, and Murmur, the god's servant. Revealing himself to be an actual entity, Deus grants Yukiteru a "Random Diary," which shows highly descriptive entries based on the future and forces him into a bloody battle royale with 11 other holders of similarly powerful future diaries.
With the last person standing designated as the new god of time and space, Yukiteru must find and kill the other 11 in order to survive. He reluctantly teams up with his obsessive stalker Yuno Gasai (who also possesses such a diary), and she takes it upon herself to ensure his safety. But there's more to the girl than meets the eye, as she might have other plans for her unrequited love. [Written by MAL Rewrite]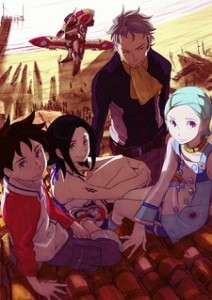 Renton Thurston is a 14-year-old boy who lived with his mechanic grandfather in a backwater town. Every day he dreamed of being with the mercenary "Light Finding Operation (LFO)" aircraft pilot group "Gekkostate" and riding "Trapar" particle waves—a sport called "reffing"—with their charismatic leader Holland, especially when faced with his father's acclaimed past or his grandfather's desire to protect him. When a young girl named Eureka riding the original LFO, the "Nirvash typeZERO," asks his grandfather for a tune-up, she inadvertently brings the attention of the military to the garage; as a result, the garage is destroyed and Renton is forced to deliver a new type of interface—the "Amita Drive"—to the Nirvash. After a heated fight in which the Nirvash destroys the military LFOs by unleashing an immense amount of power, Renton is invited into Gekkostate. However, he quickly realizes that behind the facade of a traveling group of mercenaries is a very bitter reality. (Source: ANN)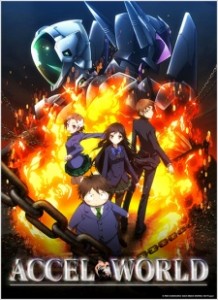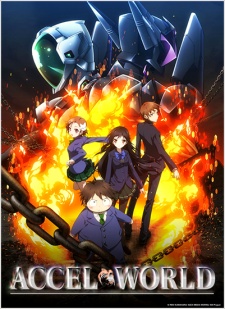 The year is 2046. Haruyuki Arita is a young boy who finds himself on the lowest social rungs of his school. Ashamed of his miserable life, Haruyuki can only cope by indulging in virtual games. But that all changes when Kuroyukihime, the most popular girl in school, introduces him to a mysterious program called Brain Burst and a virtual reality called the Accel World. (Source: VIZ Media)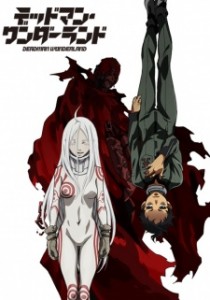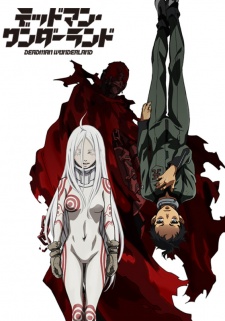 It looked like it would be a normal day for Ganta Igarashi and his classmates—they were preparing to go on a class field trip to a certain prison amusement park called Deadman Wonderland, where the convicts perform dangerous acts for the onlookers' amusement. However, Ganta's life is quickly turned upside down when his whole class gets massacred by a mysterious man in red. Framed for the incident and sentenced to death, Ganta is sent to the very jail he was supposed to visit.
But Ganta's nightmare is only just beginning. The young protagonist is thrown into a world of sadistic inmates and enigmatic powers, to live in constant fear of the lethal collar placed around his neck that is slowed only by winning in the prison's deathly games. Ganta must bet his life to survive in a ruthless place where it isn't always easy to tell friend from foe, all while trying to find the mysterious "Red Man" and clear his name, in Deadman Wonderland. [Written by MAL Rewrite]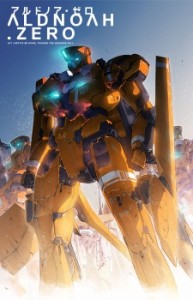 The discovery of a hypergate on the Moon once allowed the human race to teleport to Mars. Those who chose to settle there unearthed a technology far more advanced than that of their home planet, which they named "Aldnoah." This discovery led to the founding of the Vers Empire of Mars and a declaration of war against the "Terrans," those who stayed behind on Earth. However, a battle on the moon—later called "Heaven's Fall"—caused the hypergate to explode, destroying the moon and leading the two planets to establish an uneasy ceasefire.
Their peace was a fragile one, however. Fifteen years later, high school student Inaho Kaizuka witnesses the plotted assassination of the Vers Empire's Princess Asseylum Vers Allusia, who had come to Earth in hopes of repairing the relationship between the empire and its homeland. The ceasefire is shattered, and the Martians declare war on the Terrans once again. In the face of this insurmountable enemy, Inaho and his friends must now fight against the Vers Empire to settle the war once and for all.[Written by MAL Rewrite]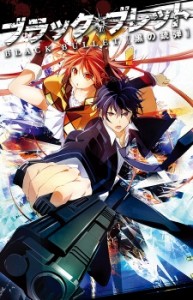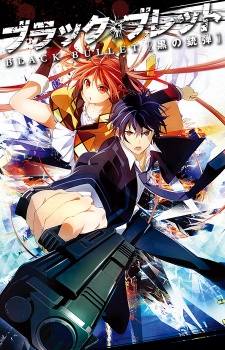 The year is 2021. An unexpected and highly parasitic virus has devastated human society. The virus, known only as "Gastrea", has driven humans into massive walled cities. The only thing that is capable of withholding the virus infected monsters is a metal called Varanium. The city walls and the weapons mankind uses to fight against these monsters are made of it. Despite efforts to keep "Gastrea" at bay, children were soon born with the virus already inside of them. Children born with the virus were called "Cursed Children", were only female and had special powers which humanity deemed as their best weapon to fight against Gastrea monsters.
Every team sent out to help fight the virus is composed of Initiators, who are Cursed Children, and a Promoter, who is there to guide and protect them. Black Bullet focuses on Rentaro Satomi, a second year high school student and Promoter along with Initiator Enju Aihara, who is like a sister to him. Together they carry out missions for Tendo Civil Security until one day they receive a secret mission to prevent the destruction of Tokyo area from Gastrea invasion.  (Source: MyAnimeList)
References: MyAnimeList, Wiki, ANN