7 Anime Like Haganai Next [Boku wa Tomodachi ga Sukunai Next]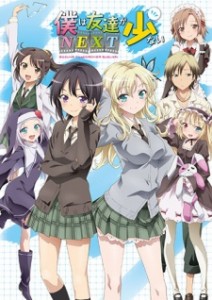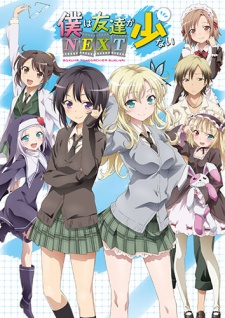 Here are my favorite picks for anime like Boku wa Tomodachi ga Sukunai Next. Keep in my the list is in no particular order. Enjoy the recommendations!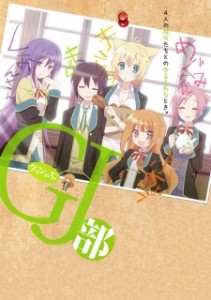 Shinomiya Kyouya is forced to become a new member of the GJ, an unidentified club that dwells in a room of the former building of a certain school. Here he meets the club leader, Mao, a short girl with a big attitude; Mao's younger sister, Megumi, who has the heart of a bipolar angel; the recognized genius with a lack of common sense, Shion; and the always-hungry and mysterious Kirara. Time flies with these unique girls around.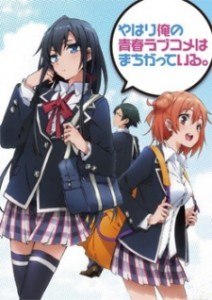 Hachiman Hikigaya is an apathetic high school student with narcissistic and semi-nihilistic tendencies. He firmly believes that joyful youth is nothing but a farce, and everyone who says otherwise is just lying to themselves.
In a novel punishment for writing an essay mocking modern social relationships, Hachiman's teacher forces him to join the Volunteer Service Club, a club that aims to extend a helping hand to any student who seeks their support in achieving their goals. With the only other club member being the beautiful ice queen Yukino Yukinoshita, Hachiman finds himself on the front line of other people's problems—a place he never dreamed he would be. As Hachiman and Yukino use their wits to solve many students' problems, will Hachiman's rotten view of society prove to be a hindrance or a tool he can use to his advantage? [Written by MAL Rewrite]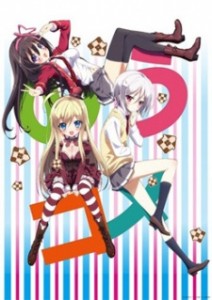 Kanade Amakusa is a high school student who is suffering from a curse called "Absolute Choices." This curse requires him to select an action from a list of two or three options that appear before him at any time, and has no control over what choices appear. Many of them are weird or perverse and as a result, the curse has tainted his reputation with his classmates and other people around him, making his life very difficult. However, one day, a choice he makes on his way home from school causes a mysterious, beautiful young girl to fall from the sky. (Source: Wikipedia)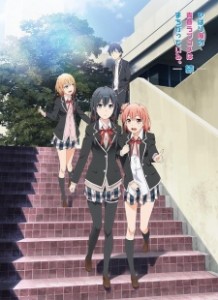 Yahari Ore no Seishun Love Comedy wa Machigatteiru. Zoku picks up immediately after the events of the first season, continuing the adventures of the Volunteer Service Club—the dispassionate Hachiman Hikigaya, the cheerful Yui Yuigahama, and the competitive Yukino Yukinoshita—as it dedicates itself to helping any student with issues that they may face.
With the rift among his own group widening, Hachiman begins to realize that his knack for quickly getting to the root of other people's troubles is a double-edged sword: sometimes the best solution is not necessarily the most appropriate one. [Written by MAL Rewrite]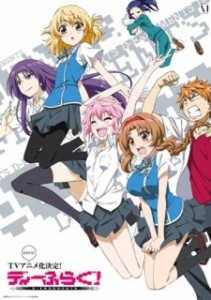 Kazama Kenji likes to believe he is something of a delinquent. Moreover, others seem to like to agree that he is. Of course, Kenji's gang finds their way to a group of four not-so-normal girls—Chitose, Sakura, Minami and Roka—and all at once, whatever reputation he may have is nothing compared to the outrageous behavior of the girls. Shanghaied into joining their club, what will happen to his everyday life from that point on? (Source: MU)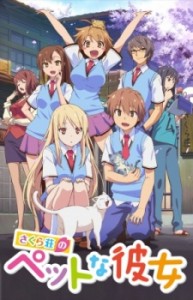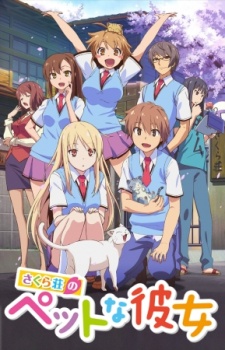 When abandoned kittens and his good conscience force second year Sorata Kanda to move into Suimei High School's infamous Sakura Hall, the satellite dorm and its eccentric, misfit residents turn his life upside down. The decidedly average Sorata finds it difficult to fit in with the bizarre collection of dorm residents like Misaki, an energetic animator; Jin, a playwright playboy; Ryuunosuke, a reclusive programmer; and Chihiro, the dorm manager, art teacher, and party girl.
Sorata's friend Nanami, a second year student and aspiring voice actress, pushes him to find new owners for the many cats so that he can quickly move back into the regular dorms. However, his desire to escape Sakura Hall wavers when the pet-like and infantile second year Mashiro Shiina, a world-class artistic savant looking to become a mangaka, transfers in during the spring trimester and quickly latches onto him.
Supported by each other's quirks, Sorata and Mashiro come out of their shells and trigger change in the lives of those around them. Based on the light novel series of the same name, Sakurasou no Pet na Kanojo explores the fine threads connecting talent, hard work, romance, and friendship with its ensemble cast. [Written by MAL Rewrite]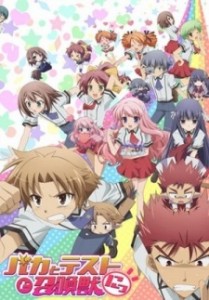 Goofball Yoshii's still leading his crew in Avatar battles against the brainier students in school, but the girls in Class F have grown way less concerned with improving their status on campus. Instead of moving up in the world, the girls are more interested in getting closer to the guys in the gang!
Of course, some of the boys are totally oblivious to the romantic intentions of their female friends. That's to be expected in a group of dim-wits and misfits. Nonetheless, the femmes of Class F aren't giving up anytime soon. Because when love is on the line, even the biggest underachievers can find motivation – even if they can't spell it! (Source: Rightstuf)
References: MyAnimeList, Wiki, ANN