10 Anime Like Hanasaku Iroha ~Blossoms for Tomorrow~ [Recommendations]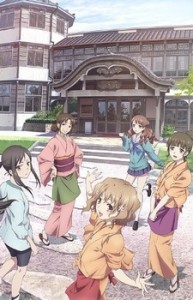 Here are my favorite picks for anime like Hanasaku Iroha. Keep in mind the list is in no particular order. Enjoy the recommendations!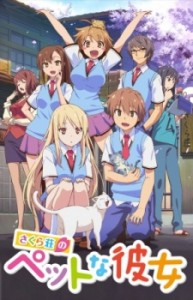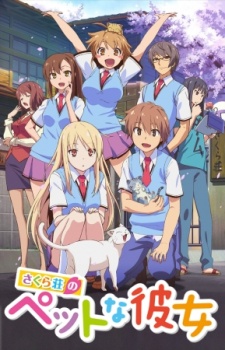 When abandoned kittens and his good conscience force second year Sorata Kanda to move into Suimei High School's infamous Sakura Hall, the satellite dorm and its eccentric, misfit residents turn his life upside down. The decidedly average Sorata finds it difficult to fit in with the bizarre collection of dorm residents like Misaki, an energetic animator; Jin, a playwright playboy; Ryuunosuke, a reclusive programmer; and Chihiro, the dorm manager, art teacher, and party girl.
Sorata's friend Nanami, a second year student and aspiring voice actress, pushes him to find new owners for the many cats so that he can quickly move back into the regular dorms. However, his desire to escape Sakura Hall wavers when the pet-like and infantile second year Mashiro Shiina, a world-class artistic savant looking to become a mangaka, transfers in during the spring trimester and quickly latches onto him.
Supported by each other's quirks, Sorata and Mashiro come out of their shells and trigger change in the lives of those around them. Based on the light novel series of the same name, Sakurasou no Pet na Kanojo explores the fine threads connecting talent, hard work, romance, and friendship with its ensemble cast. [Written by MAL Rewrite]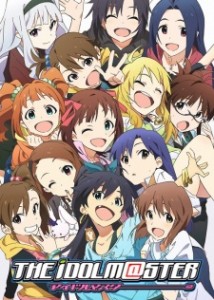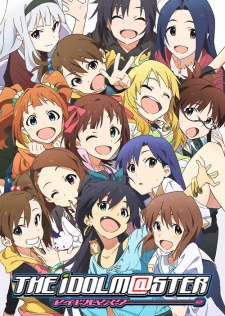 THE IDOLM@STER follows 13 girls from the 765 Production Studio, whose sole goals is to become the top idols in the Japanese entertainment industry. Along with the laughs, struggles and tears that are inherently part of this journey, you will cheer for the girls of IDOLM@STER as they climb their way to the top! (Source: Crunchyroll)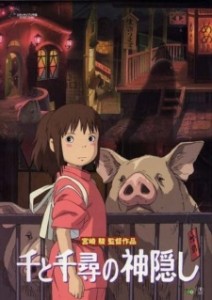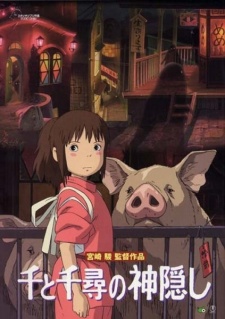 On the way to their new home, 10-year-old Chihiro Ogino's family stumbles upon a deserted theme park. Intrigued, the family investigates the park, though unbeknownst to them, it is secretly inhabited by spirits who sleep by day and appear at night. When Chihiro's mother and father eat food from a restaurant in the street, angry spirits turn them into pigs. Furthermore, a wide sea has appeared between the spirit world and the human one, trapping Chihiro, the sole human, in a land of spirits. Luckily for her though, a mysterious boy named Haku appears, claiming to know her from the past. Under his instructions, Chihiro secures a job in the bathhouse where Haku works. With only her courage and some new found friends to aid her, Chihiro embarks on a journey to turn her parents back to their original forms and return home. [Written by MAL Rewrite]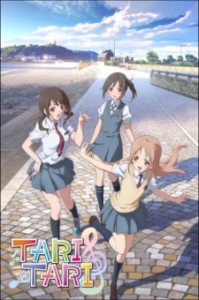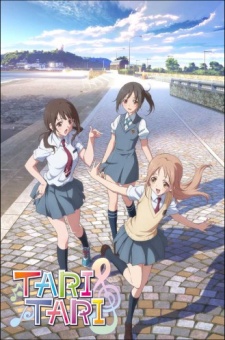 At Shirahamazaka High School, a special recital is held every year in which music students are able to showcase their talents in front of professionals and other prestigious guests. A third year, Konatsu Miyamoto desperately wants to sing in her last high school recital, but because she screwed up the year before, the vice principal has barred her from participating.
That's when Konatsu comes up with a new plan to get involved; instead of joining the official choir, she'll form her own singing club with her friends! Unfortunately this proves to be harder than she imagined. Her friend Wakana Sakai, has given up on singing, for one, and Konatsu needed more than just two members. With only a month left until the recital, will Konatsu be able to find enough members for her club and actually be ready to sing at one of the most important events of the school year and graduate without regrets? (Source: MyAnimeList)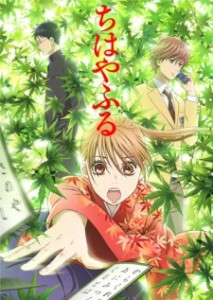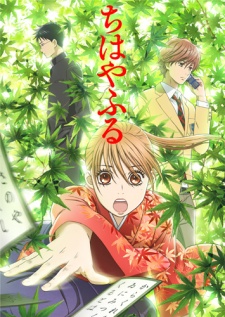 Chihaya Ayase, a strong-willed and tomboyish girl, grows up under the shadow of her older sister. With no dreams of her own, she is contented with her share in life till she meets Arata Wataya. The quiet transfer student in her elementary class introduces her to competitive karuta, a physically and mentally demanding card game inspired by the classic Japanese anthology of Hundred Poets. Captivated by Arata's passion for the game and inspired by the possibility of becoming the best in Japan, Chihaya quickly falls in love with the world of karuta. Along with the prodigy Arata and her haughty but hard-working friend Taichi Mashima, she joins the local Shiranami Society. The trio spends their idyllic childhood days playing together, until circumstances split them up.
Now in high school, Chihaya has grown into a karuta freak. She aims to establish the Municipal Mizusawa High Competitive Karuta Club, setting her sights on the national championship at Omi Jingu. Reunited with the now indifferent Taichi, Chihaya's dream of establishing a karuta team is only one step away from becoming true: she must bring together members with a passion for the game that matches her own. [Written by MAL Rewrite]
Due to his love for small, cute things, Souta Takanashi cannot turn childlike Popura Taneshima down when she recruits him to work for Wagnaria, a family restaurant located in Hokkaido. Takanashi takes particular joy in doting on the older Popura, which only fuels her complex over how young she looks. He also quickly learns he must stay on his toes once he meets the rest of his colleagues, including the katana-wielding floor chief Yachiyo Todoroki, the intimidating head chef Jun Satou, the dangerously well-informed and subtly sadistic sous chef Hiroomi Souma, the adamantly lazy manager Kyouko Shirafuji, and the waitress Mahiru Inami who has a "painful" fear of men.
Powered by an eccentric cast, Working!! is a unique workplace comedy that follows the never-dull happenings within the walls of Wagnaria as Takanashi and his co-workers' quirky personalities combine to create non-stop antics, shenanigans, and hilarity. [Written by MAL Rewrite]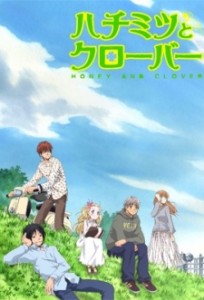 Takemoto Yuuta, Mayama Takumi, and Morita Shinobu are college students who share the small apartment. Even though they live in poverty, the three of them are able to obtain pleasure through small things in life. The story follows these characters' life stories as poor college students, as well as their love lives when a short but talented 18 year old girl called Hanamoto Hagumi appears. (Source: ANN)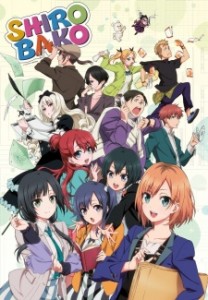 Shirobako begins with the five members of the Kaminoyama High School animation club all making a pledge to work hard on their very first amateur production and make it into a success. After showing it to an audience at a culture festival, that pledge turned into a huge dream – to move to Tokyo, get jobs in the anime industry and one day join hands to create something amazing.
Fast forward two and a half years and two of those members, Aoi Miyamori and Ema Yasuhara, have made their dreams into reality by landing jobs at a famous production company called Musashino Animation. Everything seems perfect at first. However, as the girls slowly discover, the animation industry is a bit tougher than they had imagined. Who said making your dream come true was easy? (Source: MyAnimeList)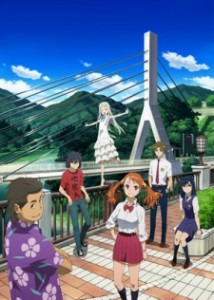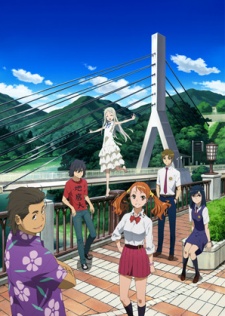 After a tragic accident during their childhood, Jinta and his group of friends split apart and live separate lives. Now in high school, the group is drawn together once more by an unknown force. Ano Hana, short for Ano Hi Mita Hana no Namae wo Bokutachi wa Mada Shiranai (We Still Don't Know the Name of the Flower We Saw That Day), is a drama and slice of life anime series following the lives of these students and the friendship they once had, as they re-discover guilt, anger, friendship, happiness, and so much more.
Will Jinta Yadomi, Tetsudou Hisakawa, Naruko Anjou, Matsuyuki Atsumu and Chiriko Tsurumi find the strength to repair broken bonds? (Source: MyAnimeList)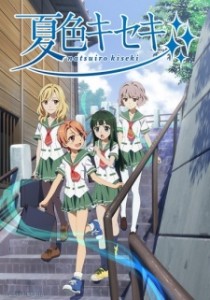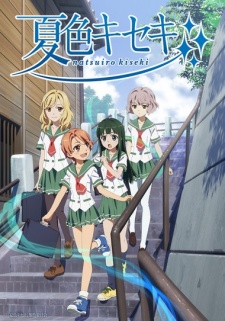 At a Shinto shrine in Shimoda, there is a large rock. It is said that if four close friends gather around the rock and all wish for the same thing, that wish will come true. As four friends, Natsumi, Saki, Yuka and Rinko, gather around the rock like they used to in their childhood, they soon find the rock can indeed grant people's wishes. With only a short amount of time before Saki is due to transfer schools, the girls spend a summer filled with magic. (Source: Wikipedia)
References: MyAnimeList, Wiki, ANN