8 Anime Like Heaven's Memo Pad[Kamisama no Memochou] [Recommendations]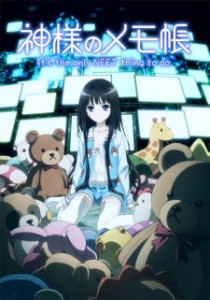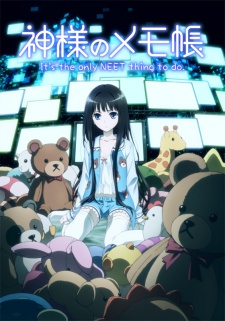 Here are my favorite picks for anime like Heaven's Memo Pad. Keep in mind the list is in no particular order. Enjoy the recommendations!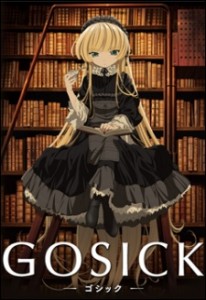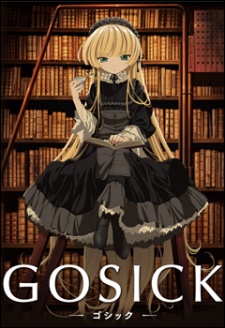 Victorique de Blois is so beautiful that when Kazuya Kujou first meets her he thinks she must be a doll. Victorique might look like a gothic lolita beauty, but she's much rougher around the edges than she appears. She smokes a pipe, skips class, and solves crimes, none of which are fitting pastimes for a young lady in 1924 Europe.
Kazuya is a Japanese student at the prestigious St. Marguerite Academy, located in the fictional French-speaking country of Sauville. Shunned by his classmates, who call him the Black Reaper, Kazuya finds solace in Victorique, who doesn't seem to care who he is as long as he entertains her.
Victorique spends her days at the Academy's impressive library, where she whiles away the time reading books and solving mysteries that have the police baffled. With Kazuya by her side, the unlikely couple sets out to solve mysteries from the mundane to the supernatural. InGosick, anything goes: murder, demonic dogs, and ghost ships are all fair game, as long as there's a mystery to solve. (Source: MyAnimeList)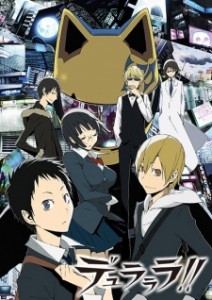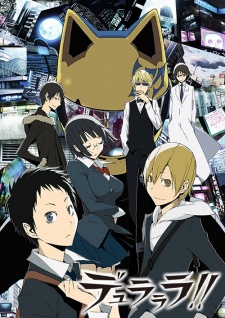 In Tokyo's downtown district of Ikebukuro, amidst many strange rumors and warnings of anonymous gangs and dangerous occupants, one urban legend stands out above the rest—the existence of a headless "Black Rider" who is said to be seen driving a jet-black motorcycle through the city streets.
Mikado Ryuugamine has always longed for the excitement of the city life, and an invitation from a childhood friend convinces him to move to Tokyo. Witnessing the Black Rider on his first day in the city, his wishes already seem to have been granted. But as supernatural events begin to occur, ordinary citizens like himself, along with Ikebukuro's most colorful inhabitants, are mixed up in the commotion breaking out in their city. [Written by MAL Rewrite]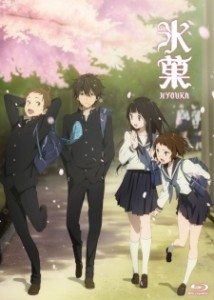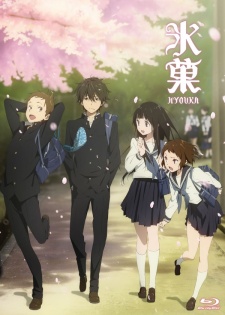 Energy-conservative high school student Houtarou Oreki ends up with more than he bargained for when he signs up for the Classics Club at his sister's behest—especially when he realizes how deep-rooted the club's history really is. Begrudgingly, Oreki is dragged into an investigation concerning the 45-year-old mystery that surrounds the club room.
Accompanied by his fellow club members, the knowledgeable Satoshi Fukube, the stern but benign Mayaka Ibara, and the ever-curious Eru Chitanda, Oreki must combat deadlines and lack of information with resourcefulness and hidden talent, in order to not only find the truth buried beneath the dust of works created years before them, but of other small side cases as well.
Based on the award-winning Koten-bu light novel series, and directed by Yasuhiro Takemoto of Suzumiya Haruhi no Shoushitsu, Hyoukashows that normal life can be full of small mysteries, be it family history, a student film, or even the withered flowers that make up a ghost story. [Written by MAL Rewrite]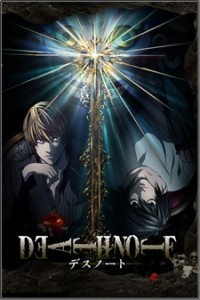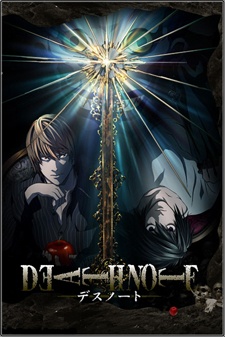 A shinigami, as a god of death, can kill any person—provided they see their victim's face and write their victim's name in a notebook called a Death Note. One day, Ryuk, bored by the shinigami lifestyle and interested in seeing how a human would use a Death Note, drops one into the human realm.
High school student and prodigy Light Yagami stumbles upon the Death Note and—since he deplores the state of the world—tests the deadly notebook by writing a criminal's name in it. When the criminal dies immediately following his experiment with the Death Note, Light is greatly surprised and quickly recognizes how devastating the power that has fallen into his hands could be.
With this divine capability, Light decides to extinguish all criminals in order to build a new world where crime does not exist and people worship him as a god. Police, however, quickly discover that a serial killer is targeting criminals and, consequently, try to apprehend the culprit. To do this, the Japanese investigators count on the assistance of the best detective in the world: a young and eccentric man known only by the name of L. [Written by MAL Rewrite]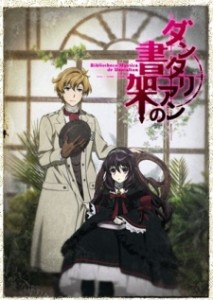 Hugh Anthony Disward inherits an old mansion and a personal library from his grandfather. In the basement of the mansion, he meets a mysterious girl, Dalian. She is a Dantalian and a gateway to "Dantalian's bookshelf," which stores the prohibited books of the demons.
"Gensho (Illusory Books)," the prohibited books, endanger the balance of the world, but people are fascinated by the taboo. Hugh and Dalian solve the cases involving Gensho with their ability to access the Dantalian bookshelf. (Source: MyAnimeList)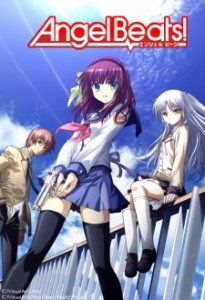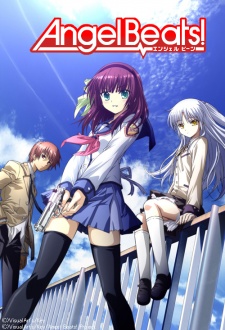 Otonashi awakens only to learn he is dead. A rifle-toting girl named Yuri explains that they are in the afterlife, and Otonashi realizes the only thing he can remember about himself is his name. Yuri tells him that she leads the Shinda Sekai Sensen (Afterlife Battlefront) and wages war against a girl named Tenshi. Unable to believe Yuri's claims that Tenshi is evil, Otonashi attempts to speak with her, but the encounter doesn't go as he intended.
Otonashi decides to join the SSS and battle Tenshi, but he finds himself oddly drawn to her. While trying to regain his memories and understand Tenshi, he gradually unravels the mysteries of the afterlife. [Written by MAL Rewrite]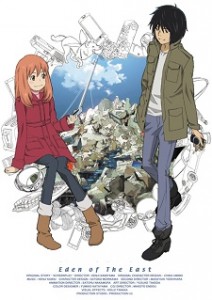 College student Saki Morimi is on a trip in the United States at what she believes to be the center of the world, Washington, DC. While at the White House, she has a misunderstanding with the local police, only to be bailed out by a stark naked young man who is brandishing a gun and a phone! During this timeframe, on the other side of the world, Japan has suffered a missile attack.
The young man she meets is Akira Tokizawa. He's a Seleção, one of twelve individuals participating in a game that involves "saving" Japan. He has ¥8.2 billion in digital currency left in his phone to use as he deems necessary. If the money is squandered, or the mission is failed, then he will be eliminated.
As Higashi no Eden unfolds, Akira will meet the other Seleção, including a serial killer and a police detective, and discover what really happened during the "Careless Monday" terrorist attack, along with the reason why his memories were wiped. (Source: MyAnimeList)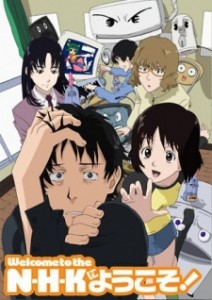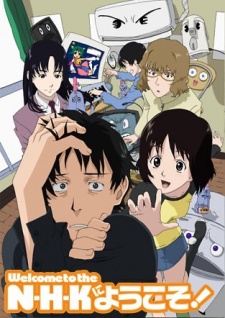 Twenty-two-year-old college dropout Tatsuhiro Satou has been a hikikomori for almost four years now. In his isolation, he has come to believe in many obscure conspiracy theories, but there is one in particular which he holds unshakable faith in: the theory that the evil conspirator behind his shut-in NEET (Not in Employment, Education or Training) status is the Nihon Hikikomori Kyokai (NHK)—an evil and secret organization dedicated to fostering the spread of hikikomori culture.
NHK ni Youkoso! is a psychological dramedy that follows Tatsuhiro as he strives to escape from the NHK's wicked machinations and the disease of self-wrought isolation, while struggling to even just leave his apartment and find a job. His unexpected encounter with the mysterious Misaki Nakahara might signal a reversal of fortune for Tatsuhiro, but with this meeting comes the inevitable cost of having to face his greatest fear—society. [Written by MAL Rewrite]
References: MyAnimeList, Wiki, ANN