10 Anime Like Highschool of the Dead [Recommendations]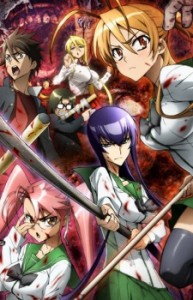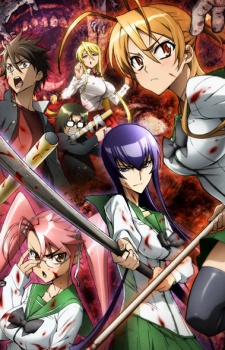 This anime defies physics beyond belief. Anyways, here are my top picks for anime like Highschool of the Dead. The list is in no particular order. Enjoy!
The story follows Issei Hyōdō, a dim-witted, lecherous second-year high school student who is killed by a girl on his first date ever. Issei is reincarnated as a devil, and from that day forward, he serves as an underling of Riasu, a high-level devil who is also the prettiest girl on Issei's campus.
Kei Kurono is a typical high school student in a selfish world, not caring about anyone other than himself. However when, by chance, he was forced to help out his childhood friend, Katou Masaru, rescue a drunkard who fell into subway tracks, both he and Katou were killed… Or not. After being run over by the train, they were suddenly teleported to an enclosed apartment with others who recently died. And now their lives are controlled by a mysterious black ball inside the apartment called GANTZ, and they are forced to participate in a "game" of unprecedented danger and horror.
Hellsing follows the antiheroic vampire, Alucard, and a police girl-turned-vampire, Seras Victoria, two vampires employed by the vampire-extermination group of England, the Hellsing Organization. Slowly but surely, through their active duty, they find a new breed of vampires beginning to arise.
Mochizuki General Hospital boasts some of the most well-trained (and well-endowed) nurses in town. But though these ladies spend much of their day battling sickness, their after-hours are spent fighting a very different sort of disease… Under the leadership of the hospital chairman, a handful of staff members and local teenagers form a group of mercenary assassins, targeting the "cancers" of society and excising those individuals before their wickedness spreads.
In a world after death, angels fight for their fate and their future. Yuri, the leader of the Shinda Sekai Sensen, rebels against the god who destined her to have an unreasonable life. On the otherhand, Tenshi, the chairperson of the student council for the world after death, battles against the SSS members. SSS members utilize armed weaponry to battle it out against the angels harnessing supernatural powers.
References: Wiki, ANN, MyAnimeList