10 Anime Like Horizon in the Middle of Nowhere[Kyoukaisenjou no Horizon] [Recommendations]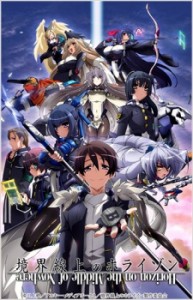 Here are my favorite picks for anime like Horizon In The Middle of Nowhere. Keep in mind the list is in no particular order. Enjoy the recommendations!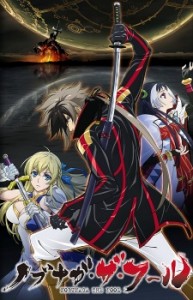 The Western Planet and the Eastern Planet.
Once upon a time, the two sides were bound by the "Dragon Pulse" spanning the heavens.
The civilization that once had prospered has now turned to a tale of dreams, as the inextinguishable flames of war tear the realm asunder. The two planets remain engulfed in endless battles.
The return of the super technology known as "sacred treasures" could revolutionize the world order, but no one knows of them but one person—a "heretical girl."
A girl from the Western Planet, Jeanne Kaguya d'Arc, saw heavenly visions of the birth of a "Star Messiah" who will save the world. She embarks on a journey to the Eastern Planet with Leonardo da Vinci, "the one who observes the world." They come across the heretic of the Eastern Planet and "the greatest fool of the day," Oda Nobunaga. (Source: ANN)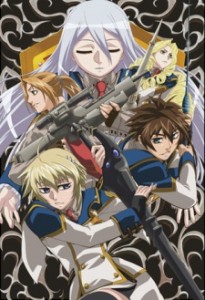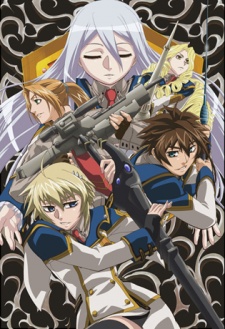 In a post-apocalyptic world overrun with mutated beasts called Limbeekoon or Filth Monsters, humanity is forced to live in large mobile cities called Regios and learn to use special weapons called Dite, by harnessing the power of Kei to defend themselves. In the Academy City of Zuellni, Layfon Alseif is hoping to start a new life and forget his past. However, his past has caught the attention of Karian Loss, the manipulative Student Council President and Nina Antalk, a Military Arts student and Captain of the 17th Military Arts Platoon, who instantly recognizes his abilities and decides he's the perfect candidate to join her group. However, with a secret past that won't leave him alone and unknown powers beyond normal, Layfon just might not take it. (Source: MyAnimeList)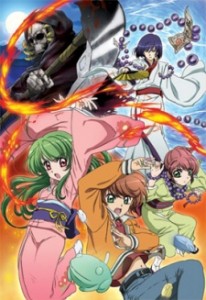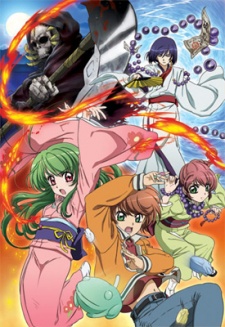 Kawahira Keita is a descendant of a historic Inukami tamer family; however, because he lacked in its ability, he was forsaken by the family. One day, an Inukami named Youko came. She looked graceful, obedient, above all, beautiful. Soon he contracted with her, and she paid homage to him. However, she was a problematic Inukami that no one had been able to control.
This is a slap stick comedy of an Inukami Tamer, Keita and an Inukami, Youko. Keita is a man of worldly passions, and he likes money and girls very much. On the other hand, Youko likes to destroy things and is very jealous.(Source: AnimeNfo)
In the year 2010, the Holy Empire of Britannia is establishing itself as a dominant military nation, starting with the conquest of Japan. Renamed to Area 11 after its swift defeat, Japan has seen significant resistance against these tyrants in an attempt to regain independence.
Lelouch Lamperouge, exiled prince of Britannia, unfortunately finds himself caught in a crossfire between the two nations' armed forces. He is able to escape, however, thanks to the timely appearance of a mysterious girl named C.C., who bestows upon him Geass, the "Power of Kings." Realizing the vast potential of his newfound "power of absolute obedience," Lelouch embarks upon a perilous journey as the masked vigilante known as Zero, leading a merciless onslaught against Britannia in order to get revenge once and for all. [Written by MAL Rewrite]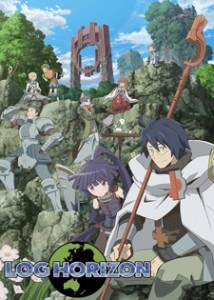 Without warning, thousands of players of the massively multiplayer online role-playing game (MMORPG) Elder Tale end up being transported inside of the world of the game during the latest expansion pack, inhabiting the bodies of their game avatars without any way back. Among them is Shiroe, a long-time player, strategist and member of a famous pick-up group known as the Debauchery Tea Party (DTP). Realizing that the hub city of Akiba would devolve into lawlessness and chaos, he partners up with his friend, Naotsugu, and the stealthy ninja, Akatsuki, to bring structure and order to the city. From there, they work together in order to not only survive, but thrive in the world that is now their reality.
Log Horizon stands apart from other 'trapped-in-a-videogame' anime by exploring how Shiroe, his friends and the other players learn to live in a world already inhabited by natives through the use of mature tactics such as politics, planning, and compromise. (Source: MyAnimeList)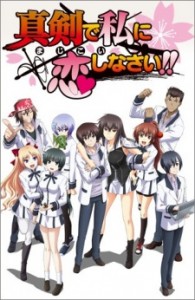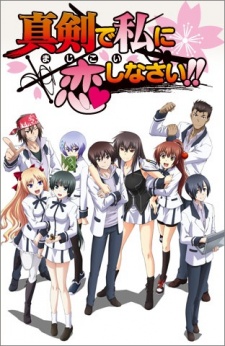 It's one thing to honor your ancestors and keep old traditions alive, but there IS such a thing as taking it to a ridiculous extreme. In Kawakami City, having a samurai ancestor and enormous 'fighting spirit' isn't just an interesting fact, it's a huge part of how you end up being ranked on the social totem pole. That, in turn, rolls over into the school curriculum. Fortunately, that's something the local kids like Yamato Naoe have learned to deal with by forming into small 'bands,' (that's the samurai type, NOT music). However, while the delicate sexual balance of Yamato's group seemed fine when there were three girls and four boys, the sudden addition of two MORE girls starts to send everything spinning out of control! (Source: Sentai Filmworks)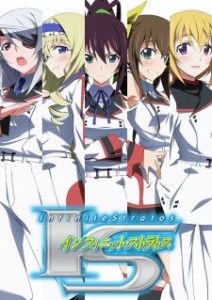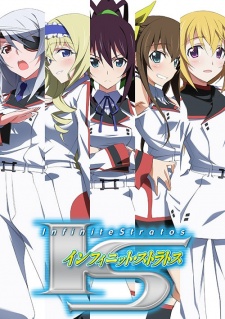 Japan engineered an armed powered exoskeleton "Infinite Stratos" (IS) and it became the mainstream of weapons. Since only women can operate IS, women dominate the society over men. Orimura Ichika is a 15-year-old boy and accidentally touches an IS placed in the IS pilot training school. He is found to be the only man who can operate IS and forced to enter the training school. Ichika's busy school life surrounded by girls has begun. (Source: MyAnimeList)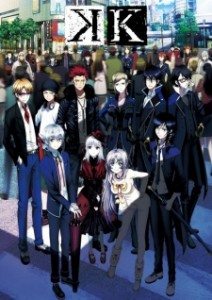 Set in a world where history has taken a slightly different course from the one we're familiar with, K follows the story of a young boy whose life is caught in a psychic war between seven kings.
Ashinaka High School is known for its unique setting: the entire campus is built on an island. Yashiro Isana, aka Shiro, is having lunch with a cat on one of the school rooftops. After his lunch break, Shiro goes on an errand for his classmate Kukuri to prepare for their upcoming school festival, only to be chased by some intimidating-looking men. (Source: ANN)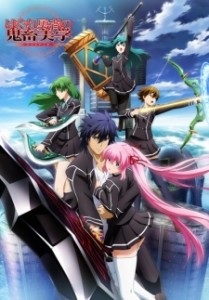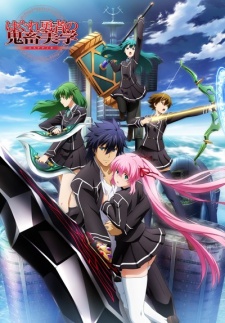 Hero defeats bad guy. Good triumphs over evil. The end. Or, at least that's how it usually goes. But what happens after the hero goes home? Our hero, Akatsuki Ousawa, is about to find out that sometimes the greatest adventure starts once happily ever after ends. (Source: FUNimation)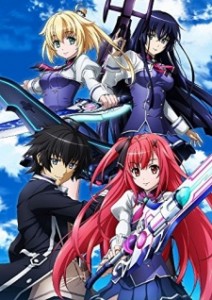 The story is set in a world where humanity, driven off the land by the threat of magical armored insects, now live in aerial floating cities. Thus wizards—aerial combat mages who fight the insects with magical powers—came into being.
Kanata Age is a young man who lives on the floating wizard academy city of "Misutogan." He was once celebrated as the "Black Master Swordsman," the elite ace of the S128 special team; however, he is now despised as the "traitor of the special team." One day, he is assigned as the instructor of E601, a team that has suffered ten consecutive defeats. E601 has three girls—Misora Whitale, Lecty Eisenach, and Rico Flamel—with one or two peculiar quirks. (Source: ANN)
References: MyAnimeList, Wiki, ANN