8 Anime Like Hozuki no Reitetsu [Recommendations]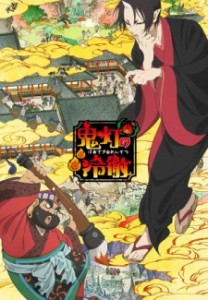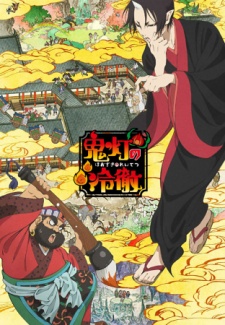 Here are my favorite picks for anime like Hozuki no Reitetsu. Keep in my the list is in no particular order. Enjoy the recommendations!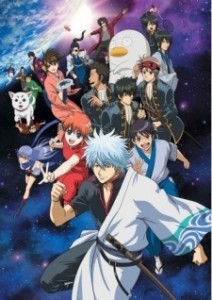 Life isn't easy in feudal Japan… especially since the aliens landed and conquered everything! Oh sure, the new health care is great, but the public ban on the use of swords has left a lot of defeated samurai with a difficult decision to make concerning their future career paths! This is especially true if, as in the case of Gintoki Sakata, they're not particularly inclined towards holding a day job, which is why Gintoki's opted for the freelance route, taking any job that's offered to him as long as the financial remuneration sounds right. Unfortunately, in a brave new world filled with stray bug-eyed monsters, upwardly mobile Yakuza and overly ambitious E.T. entrepreneurs, those jobs usually don't pay as well as they should for the pain, suffering and indignities endured! (Source: Sentai Filmworks)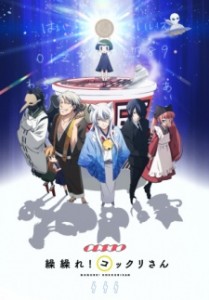 Kohina Ichimatsu, the self-proclaimed doll, called out the fox ghost Kokkuri-san with a suspicious incantation! But it was a story of the past where Kokkuri-san was able to answer any question you had. Nowadays, it relies on a certain search engine, but is actually bad at anything digital. He was going to possess Kohina, but got worried about her living all alone and devotes himself to do chores as if he was her mother. On top of that, the dog ghost Inugami who is infatuated with Kohina and the old good-for-nothing supernatural raccoon dog Shigaraki decide to root themselves with her as well!  (Source: Crunchyroll)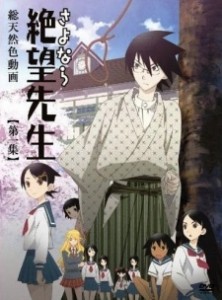 Itoshiki Nozomu is always in despair! Even simple things like paying for the toll on the subway can send him to a despair so deep only attempted suicide is the answer. How Strange is it then, that he should be the teacher of a High School Class filled with students with even more emotional problems than his. This great Comedy will leave you in anything but 'Despair' as you meet each of his students and watch their wacky adventures.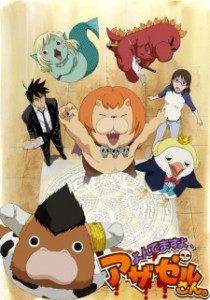 Akutabe is a detective who summons devils to solve the troubles of his clients. One day, a low class devil Azazel Atsushi is summoned by Akutabe and is used harshly by him and his assistant Rinko.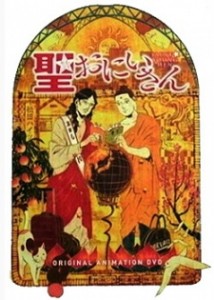 Jesus Christ and Gautama Buddha, the founders of Christianity and Buddhism, are living together as roommates in a Tokyo apartment while taking a vacation on Earth. The comedy often involves jokes about Christianity, Buddhism, and all things related, as well as the main characters' attempts to hide their identities and understand modern society in Japan.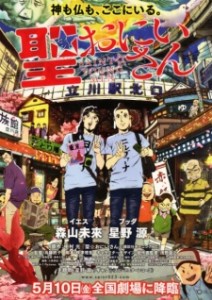 What if Jesus and Buddha were living on Earth in modern times? What if they shared an apartment in Japan? Saint Young Men is a humorous manga about the daily lives of Jesus and Buddha, with each chapter focusing on some element of modern life, such as Disneyland, rush hour on the train, Christmas, the public pool, carnivals, and more. (Source: Mangafox)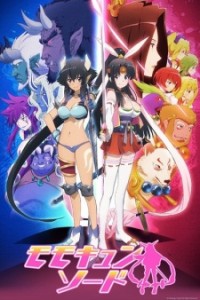 Momoko is a beautiful young sword fighter who was born inside a peach (momo in Japanese). She lives with her constant companions—the dog god Inugami, the monkey god Sarugami, and the pheasant god Kijigami—in a peaceful paradise. However, a demon army led by devil king invades the paradise and steals the precious treasure that protects Momoko's land. To retrieve the treasure and save the people, Momoko embarks on a great adventure with her three companions. (Source: ANN)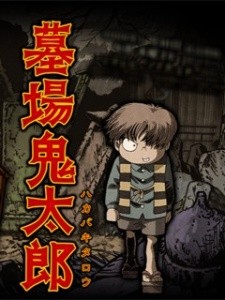 Kitarou is a youkai boy born in a cemetery, and aside from his mostly-decayed father, the last living member of the Ghost tribe. He is missing his left eye, but his hair usually covers the empty socket. He fights for peace between humans and youkai, which generally involves protecting the former from the wiles of the latter.
This version of the Kitarou story is based on the original Hakaba Kitarou manga, the manga which inspired the popular Gegege no Kitarou series in the late 60's. (Source: Wikipedia)
References: MyAnimeList, Wiki, ANN