8 Anime Like I Couldn't Become a Hero, So I Reluctantly Decided to Get a Job. [Yuusha ni Narenakatta Ore wa Shibushibu Shuushoku wo Ketsui Shimashita.] [Recommendations]
Comedy anime series is where you don't have to take things too seriously. If there something that does bother me in some anime is they can get over the top at times during a serious moment but I know that's mostly due to culture differences, so I won't harp on it too much. So, if you are like me and need some silly comedy hijinks then you may have watch shows like this very long title, "I Couldn't Become a Hero, So I Reluctantly Decided to Get a Job."
Two years,  Raul Chaser entered the Hero Training Program in hopes of becoming a noble hero to take the Demon King until one day he's defeated and peace returns to the world. But with no threat, the Hero Program is suspended which leads to where Raul is applying for a job at a small electronics store called Magic Shop Leon. Raul got the job but the worst has yet to come, in the form of his co-worker, who happens to be the daughter of the late Demon King.
This is a pretty silly concept of an anime which you don't take it too seriously and itself knows that. The show wants to have fun, by giving us likable characters, great laugh out loud comedy, and fan service for the guys out there. I do indeed have anime to share with but I'll be giving you different shades of comedy not necessary the ridiculous kind.
Here's  8 Anime Like I Couldn't Become a Hero, So I Reluctantly Decided to Get a Job. [Yuusha ni Narenakatta Ore wa Shibushibu Shuushoku wo Ketsui Shimashita.]
The Devil is a Part-Timer! (Hataraku Maou-sama!)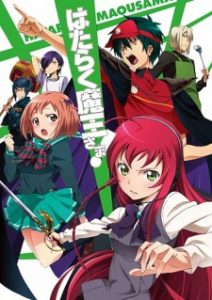 Let's begin this list with another silly concept.
While trying to take over the land of Ente Isla, the Demon Lord Satan is stopped by the hero Emilia, forcing Satan to retreat to the human world. Now a powerless demon lord, he works at a local fast-food restaurant to make ends meet. Although, Satan set his eyes on conquering Earth, by becoming a corporate leader with one satisfied customer at a time!
This is one of the many series that I've written a while ago and I can say that if you haven't watched this by now, you seriously should. It's a really funny show that needs to be seen.
High School DxD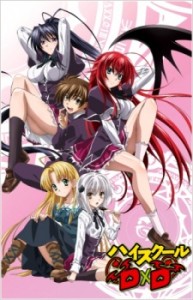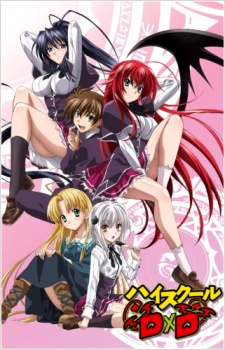 When Issei Hyoudou gets asked out on a date, he would have never have guessed that the girl would kill him and turns out she was an angel. He gets a second chance after been relieved by a devil, to fight off other angels and devils in taking top ranks at the school's Occult Research club.
Straight to the point, you have to watch it. It is spectacular all round and you'll have an amazing time watching it.
 Outbreak Company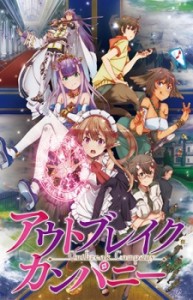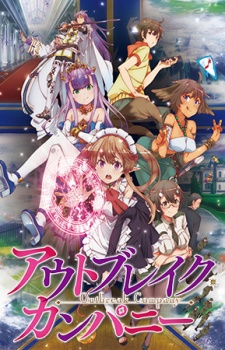 We're about to go into some deep stuff here.
The son of a light novel author and an eroge illustrator, Kanou Shinichi gets transported into a fantasy world. Where his task is to enhance their cultural and he does by building a school for all the elves and creatures in this new world. But what was once turned into a silly fun environment, has now become a serious matter when they get into a lot of subjects that they seem they're not ready for.
Can Shinichi be able to overcome all the obstacle he's been thrown at and help the people as well?
It's absolutely hilarious and very philosophical.
So, I Can't Play H! (Dakara Boku wa, H ga Dekinai.)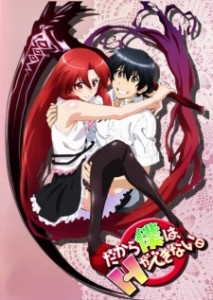 In this series, Ryosuke Kaga makes a deal with a goddess but turns out that she was Shinigami, a Goddess of Death. Although, she doesn't steal his years yet let's just say she's draining the things of what a normal teenage boy would do during his alone time. The only way to regain his stuff back is to join the Shinigami on her quest.
It's a very enjoyable show, with a lot of pervy jokes and having fun with itself.
Myriad Colors Phantom World (Musaigen no Phantom World)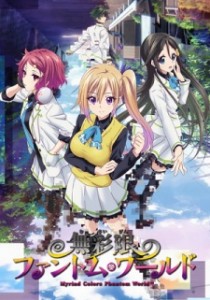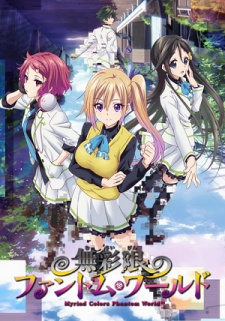 Oh wow, I haven't seen this anime for a long time. What a treat!
Welcome to Hosea Academy, where students, who have special powers, are trained to battle monsters of all sorts. Follow the E team of Haruhiko Ichijou, Mai Kawakami, and the friendly phantom Ruru as they take on new challenges and hopefully raise up in the ranks.
It's a cool show, that I still feel that it's a bit underrated.
Love, Chunibyo & Other Delusions! (Chuunibyou demo Koi ga Shitai!)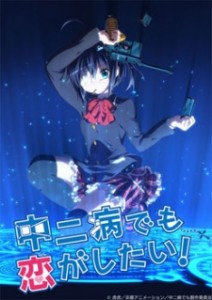 Yuuta Togashi has longed for a normal high school and thought he was finally able to leave his past behind. Then he meets Rikka Takanashi, where their adventures are about to be anything but normal.
This is a good anime that may seem like this big action show yet it is more of a slice of life comedy. Give it a chance.
Working!!
You can say this series is really "working!"
Can't turned down the lovable Popura Taneshima, Souta Takanashi gets recruited at a family restaurant. It's there he gets to meet his new co-workers and hopefully be able to survive the day.
Plain and Simple, it's a great funny show that you will learn a thing or two.
Servant x Service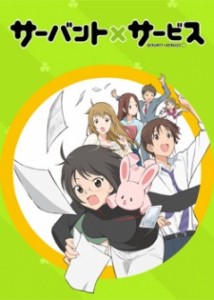 Follow the three lives of the newly hired co-workers working at the Welfare Department, as they deal regulations, office romances, paperwork, and other hardship of the daily lives of office workers.
This may be a personal bias but this has become a new favorite anime of mine.