7 Anime Like Inari Kon Kon Recommendations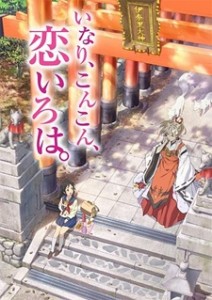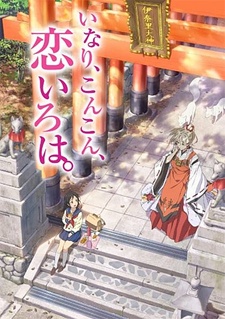 Here are my favorite picks for anime like Inari Kon Kon. Keep in my the list is in no particular order. Enjoy the recommendations!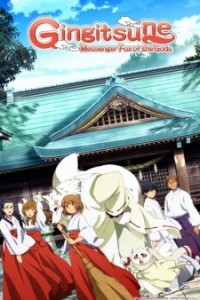 Gintarou is a fox spirit that has been protecting the small Inari temple since the Edo era. Saeki Makoto's family possesses the power to see the gods' agent, but the ability is limited to one living relative at a time. When Makoto's mother passed away while she was still young, Makoto inherited the ability as the sole remaining family member. With the help of fox spirit's power, Makoto and Gintarou help the people of their community, in spite of their many differences. (Source: MangaHelpers, edited)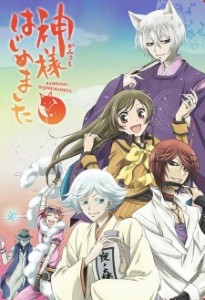 Nanami Momozono is alone and homeless after her dad skips town to evade his gambling debts and the debt collectors kick her out of her apartment. So when a man she's just saved from a dog offers her his home, she jumps at the opportunity. But it turns out that his place is a shrine, and Nanami has unwittingly taken over his job as a local deity!
Nanami has all kinds of new responsibilities she doesn't understand, dangers she's unaware of, and a cranky ex-familiar who's… actually pretty hot. What's a new-fledged godling to do? (Source: Viz Media)
The Mizuchi bloodline has long been hunted by Yokai, or monsters. Toru and Noboru Takagami are descendents of this bloodline, and under their grandmother's discretion, are given a secret weapon to combat these monsters. It is Tenko Kugen, a fox deity who can take the shape of a man or woman at will. The mischievous deity is accompanied by a shrine maiden, Ko, who will both live with the Takagami brothers at their house. Life just got complicated. (Source: NIS America)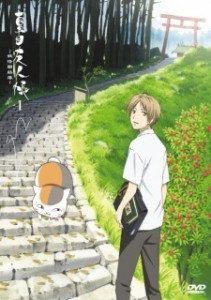 While most fifteen-year-old boys, in one way or another, harbor secrets that are related to girls, Takashi Natsume has a peculiar and terrifying secret involving youkai: for as long as he can remember, he has been constantly chased by these spirits. Natsume soon discovers that his deceased grandmother Reiko had passed on to him the Yuujinchou, or "Book of Friends," which contains the names of the spirits whom she brought under her control. Now in Natsume's possession, the book gives Reiko's grandson this power as well, which is why these enraged beings now haunt him in hopes of somehow attaining their freedom.
Without parents and a loving home, and constantly being hunted by hostile, merciless youkai, Natsume is looking for solace—a place where he belongs. However, his only companion is a self-proclaimed bodyguard named Madara. Fondly referred to as Nyanko-sensei, Madara is a mysterious, pint-sized feline spirit who has his own reasons for sticking with the boy.
Based on the critically acclaimed manga by Yuki Midorikawa, Natsume Yuujinchou is an unconventional and supernatural slice-of-life series that follows Natsume as he, with his infamous protector Madara, endeavors to free the spirits bound by his grandmother's contract. [Written by MAL Rewrite]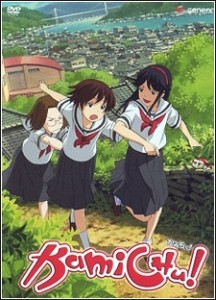 Yurie Hitotsubashi was just an average middle school student living in the city of Onomichi on Japan's inland sea in the easygoing times of the 1980s. She spent her days worrying about exams and trying to get Kenji, the clueless boy she likes, to notice her. Then during lunch one day she suddenly announces to her friend Mitsue that the night before she had become a goddess. Their classmate Matsuri quickly latches on to Yurie's newfound divinity as a way to promote her family's bankrupt Shinto shrine. She hopes that replacing their hapless local god, Yashima-sama, with Yurie will make the shrine more popular (and profitable). Now, with Matsuri as her manager, Yurie has to grant wishes, cure curses, meet aliens, and attend god conventions. All the while attending school and working-up the courage to confess to Kenji.
The DVD/BD box set includes the Kamichu! Specials episodes. For a complete list of episodes and the order they're included in the box set, see the More Info tab.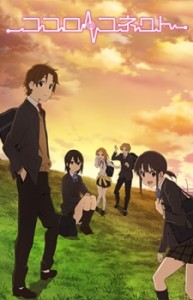 The five members of the Cultural Research Club—Taichi Yaegashi, Iori Nagase, Himeko Inaba, Yui Kiriyama, and Yoshifumi Aoki—encounter a bizarre phenomenon one day when Aoki and Yui switch bodies without warning. The same begins to happen to the other club members, throwing their daily lives into disarray.
At first the five students find some amusement amidst the confusion, but this unwarranted connection also exposes the painful scars hidden within their hearts. As their calm lives are shattered, the relationships between the five students also begin to change… (Source: Crunchyroll, edited)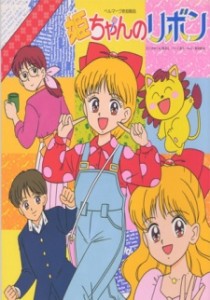 Erika, the princess of the Magic Kingdom has come to Earth in order to find a human girl who looks just like her. That girl turns out to be Himeko Nonohara, a tomboy's tomboy. Erika must give Himeko a magical item she has created in order to prove her worth as a successor to the crown. Himeko must test this item, a hair ribbon that allows her to transform into any other person she sees, to see if it is worthy. The series follows Himeko's adventures and her budding romance with Daichi, the boy who discovers her secret. (Source: ANN)
References: MyAnimeList, Wiki, ANN