9 Anime Like Inu x Boku SS [Recommendations]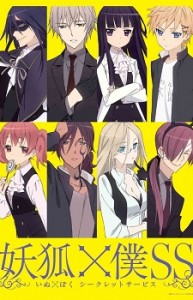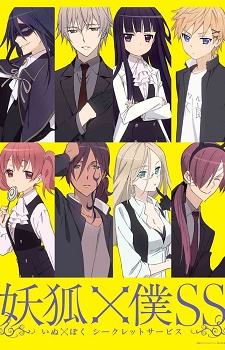 Here are my favorite picks for anime like Inu x Boku SS. Keep in mind the list is in no particular order. Enjoy the recommendations!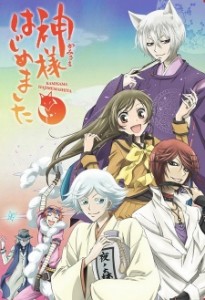 Nanami Momozono is alone and homeless after her dad skips town to evade his gambling debts and the debt collectors kick her out of her apartment. So when a man she's just saved from a dog offers her his home, she jumps at the opportunity. But it turns out that his place is a shrine, and Nanami has unwittingly taken over his job as a local deity!
Nanami has all kinds of new responsibilities she doesn't understand, dangers she's unaware of, and a cranky ex-familiar who's… actually pretty hot. What's a new-fledged godling to do? (Source: Viz Media)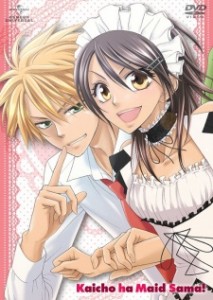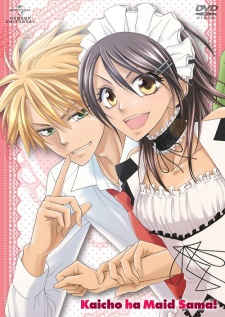 Being the first female student council president isn't easy, especially when your school just transitioned from an all boys high school to a co-ed one. Aptly nicknamed "Demon President" by the boys for her strict disciplinary style, Misaki Ayuzawa is not afraid to use her mastery of Aikido techniques to cast judgment onto the hordes of misbehaving boys and defend the girls at Seika High School.
Yet even the perfect Ayuzawa has an embarrassing secret—she works part-time as a maid at a maid café to help her struggling family pay the bills. She has managed to keep her job hidden from her fellow students and maintained her flawless image as a stellar student until one day, Takumi Usui, the most popular boy in school, walks into the maid café. He could destroy her reputation with her secret… or he could twist the student council president around his little finger and use her secret as an opportunity to get closer to her. [Written by MAL Rewrite]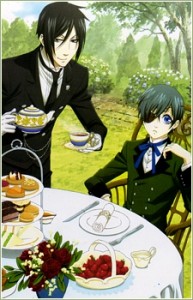 Young Ciel Phantomhive is known as "the Queen's Guard Dog," taking care of the many unsettling events that occur in Victorian England for Her Majesty. Aided by Sebastian Michaelis, his loyal butler with seemingly inhuman abilities, Ciel uses whatever means necessary to get the job done. But is there more to this black-clad butler than meets the eye?
In Ciel's past lies a secret tragedy that enveloped him in perennial darkness—during one of his bleakest moments, he formed a contract with Sebastian, a demon, bargaining his soul in exchange for vengeance upon those who wronged him. Today, not only is Sebastian one hell of a butler, but he is also the perfect servant to carry out his master's orders—all the while anticipating the delicious meal he will eventually make of Ciel's soul. As the two work to unravel the mystery behind Ciel's chain of misfortunes, a bond forms between them that neither heaven nor hell can tear apart. [Written by MAL Rewrite]
Westernization, a time when humans and spirits coexist.
The modernization of Japan has begun. The Ministry of Spirit Affairs is established to resolve mysterious incidents involving the nation's spirits. This ministry consists of representatives from both the human and spirit worlds. Zakuro, Susukihotaru, Bonbori, and Hozuki are all half-spirits who have been partnered with the second lieutenants Kei, Riken, and Ganryu. These half-spirit girls and the male second lieutenants are all assigned to Spirit Affairs in an effort to join forces and carry out any tasks given to them! (Source: NIS America)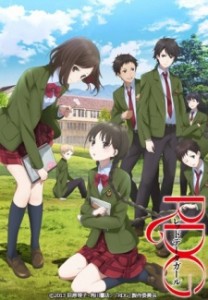 A modern fantasy based on Japanese Shinto legends. Suzuhara Izumiko is a 15-year-old girl, who has been raised and protected in a shrine deep in the Kumano mountains. She is quite shy and destroys all the electric devices she touches. When she begins to think about going out of the mountains and moving to the city, her guardian Sagara Yukimasa recommends her to enter a high school in Tokyo and forces his son Miyuki to serve Izumiko for life. Miyuki and Izumiko repel each other but their relationship begins to change when a terrifying accident occurs on the school excursion. Izumiko learns her fate as the last representative (yorishiro) of a Himegami goddess and Miyuki learns of his duty as a guardian Yamabushi of Izumiko. (Source: MAL News)
Tooru Honda is a 16-year-old orphaned girl who gets invited to live in the house of her classmate, the handsome boy Yuki Souma, and his cousins, 16-year-old Kyou and 27-year-old Shigure. However, these young men and parts of the rest of their family (both close and distant) hold a curse; if they are hugged by the opposite gender, they transform into animals of the Chinese zodiac. Everyday is an adventure for sweet Tooru, as she gets to know everyone in the large family better (especially Yuki and Kyou), in both common and bizarre situations. But, the Souma family curse is certainly no laughing matter… It also holds horrible cruelty and heartbreak. (Source: MyAnimeList)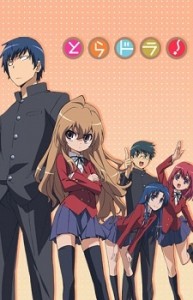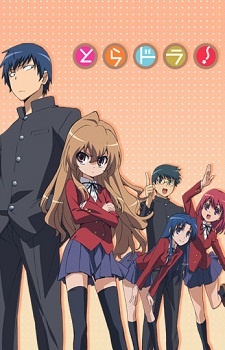 Ryuuji Takasu is a gentle high school student with a love for housework; but in contrast to his kind nature, he has an intimidating face that often gets him labeled as a delinquent. On the other hand is Taiga Aisaka, a small, doll-like student, who is anything but a cute and fragile girl. Equipped with a wooden katana and feisty personality, Taiga is known throughout the school as the "Palmtop Tiger."
One day, an embarrassing mistake causes the two students to cross paths. Ryuuji discovers that Taiga actually has a sweet side: she has a crush on the popular vice president, Yuusaku Kitamura, who happens to be his best friend. But things only get crazier when Ryuuji reveals that he has a crush on Minori Kushieda—Taiga's best friend!
Toradora! is a romantic comedy that follows this odd duo as they embark on a quest to help each other with their respective crushes, forming an unlikely alliance in the process. [Written by MAL Rewrite]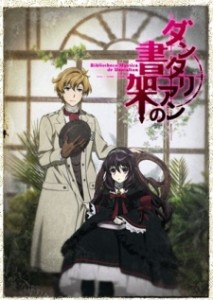 Hugh Anthony Disward inherits an old mansion and a personal library from his grandfather. In the basement of the mansion, he meets a mysterious girl, Dalian. She is a Dantalian and a gateway to "Dantalian's bookshelf," which stores the prohibited books of the demons.
"Gensho (Illusory Books)," the prohibited books, endanger the balance of the world, but people are fascinated by the taboo. Hugh and Dalian solve the cases involving Gensho with their ability to access the Dantalian bookshelf. (Source: MyAnimeList)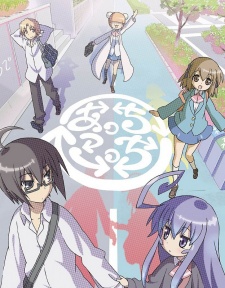 Everyone has a circle of friends they hang out with. But even within a small group there are smaller groups of friends, best friends and, here's where it gets complicated, boyfriends and girlfriends. Sometimes relationships just develop in a way where you're not exactly sure what you are to the other person. Which is the problem Tsumiki has when it comes to Io. Io's as tall and easygoing as Tsumiki is short in both temper and stature, but he also seems to be totally clueless about how she's starting to feel. Yet, at times, he's almost too affectionate. It's just confusing and irritating. And their prankster friends Mayoi and Sakaki aren't much help. Especially Mayoi, as it gives her one more thing to tease Tsumiki over. Hime, the fifth member of their usual gang of five isn't much better, because she's not really well connected to reality anyway. Which leaves Tsumiki stuck in a quandary. Are she and Io just best friends? And is it worth risking that for what Tsumiki wants? (Source: Sentai Filmworks)
References: MyAnimeList, Wiki, ANN